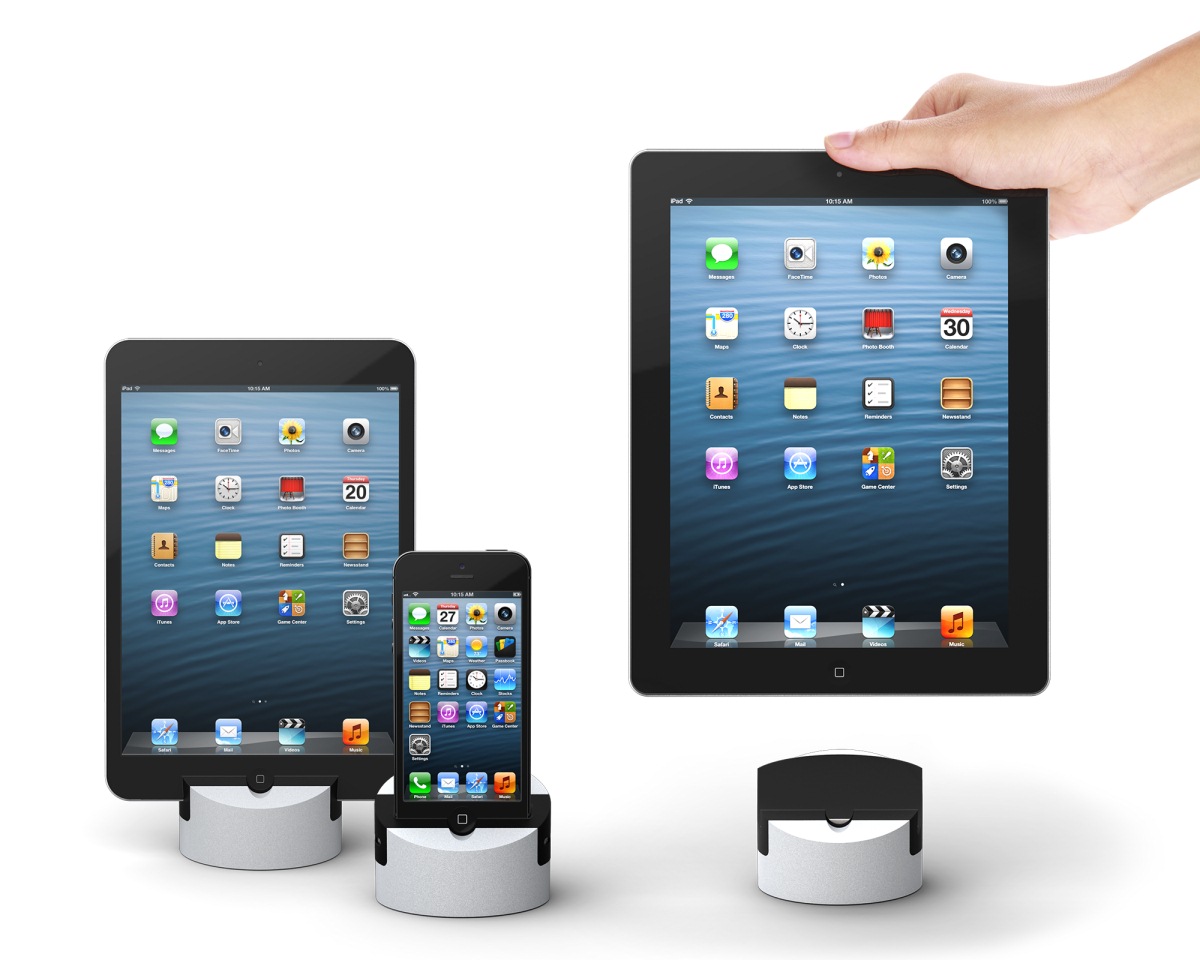 Gravitas Lightning Dock
The Gravitas is an upcoming dock for iPhone and iPad that promises to be extremely stable even for one-handed docking and undocking.
At first glance, it looks like it would be made of lightweight aluminum, but it's actually a much denser metal alloy. The resulting dock is one that has a small footprint but still weighs 2.54 lb (1.17 kg), which is plenty heavy enough to stay on your desk when undocking your device.
The Gravitas Lightning Dock is compatible with all the latest iPhones and iPads, thanks to an included series of swappable inserts. There's also a 30-pin model for all pre-Lightning devices.
If you order today or tomorrow (Dec 16th and 17th, 2013), you can get a single Lightning dock for the launch sale price of $79 (down from $89). The 30-pin model goes for $69.
(Thanks, Brandon!)