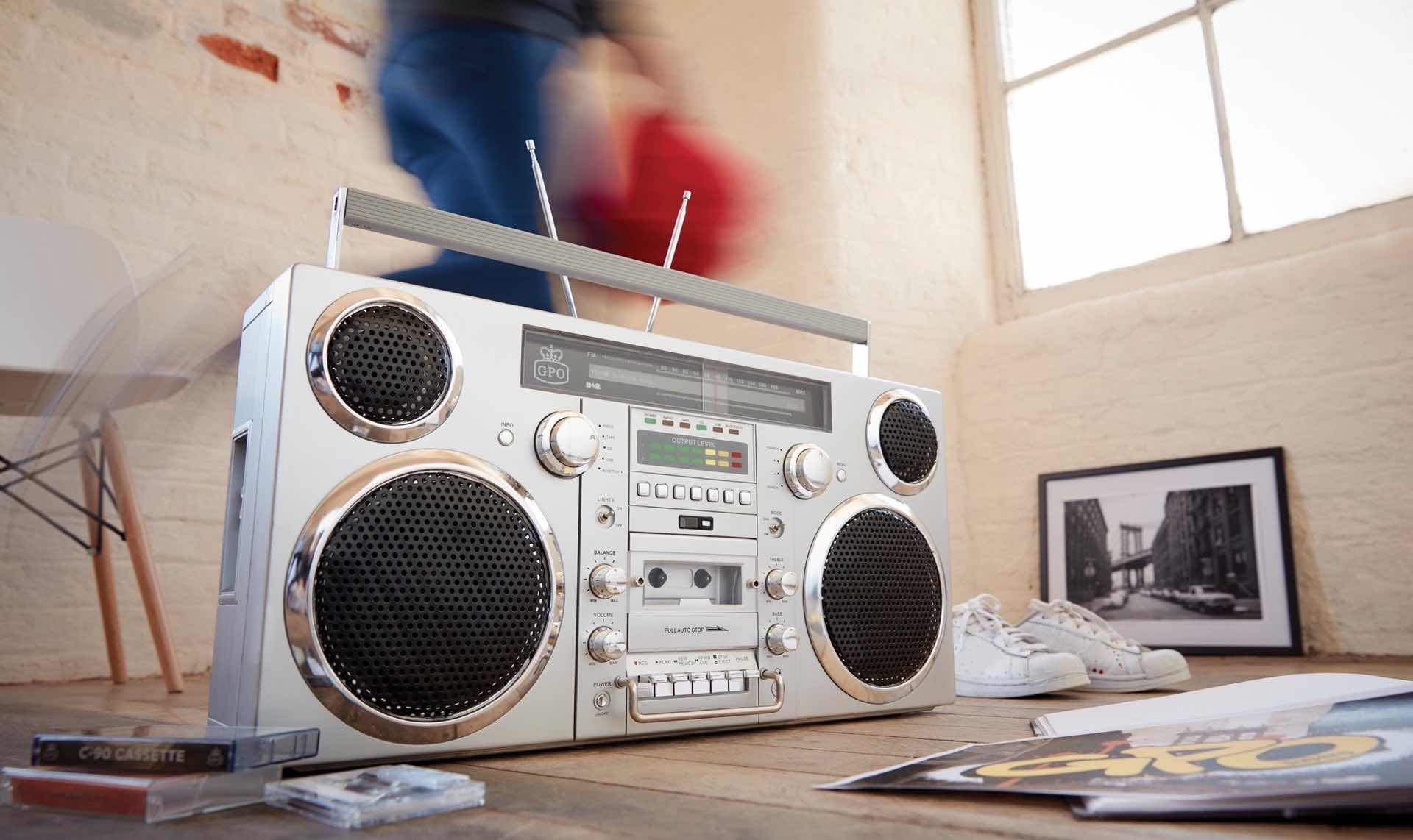 GPO Brooklyn Boombox
Did the glory days of being a boombox guy pass you by? Ever wish you could recreate that famous John Cusack scene from Say Anything? Then you'll want to check out the GPO Brooklyn Boombox.
With a look straight out of the '80s plus a dash of modern technology, the GPO Brooklyn manages to step both directions in time. It plays CDs and cassettes (and can even record on cassettes), but also has USB ports and Bluetooth. It picks up DAB and DAB+ FM radio channels if you wanna listen to music the old-fashioned way, but connect it via Bluetooth and you open it up to a world of streaming services and more.
It sports two 40-watt speakers, a rechargeable lithium battery with up to four hours of playback, and most importantly, it's big and heavy like any good boombox is supposed to be.
The silver Brooklyn Boombox is $260 on Amazon. For a few bucks more, you can pick up the black edition: