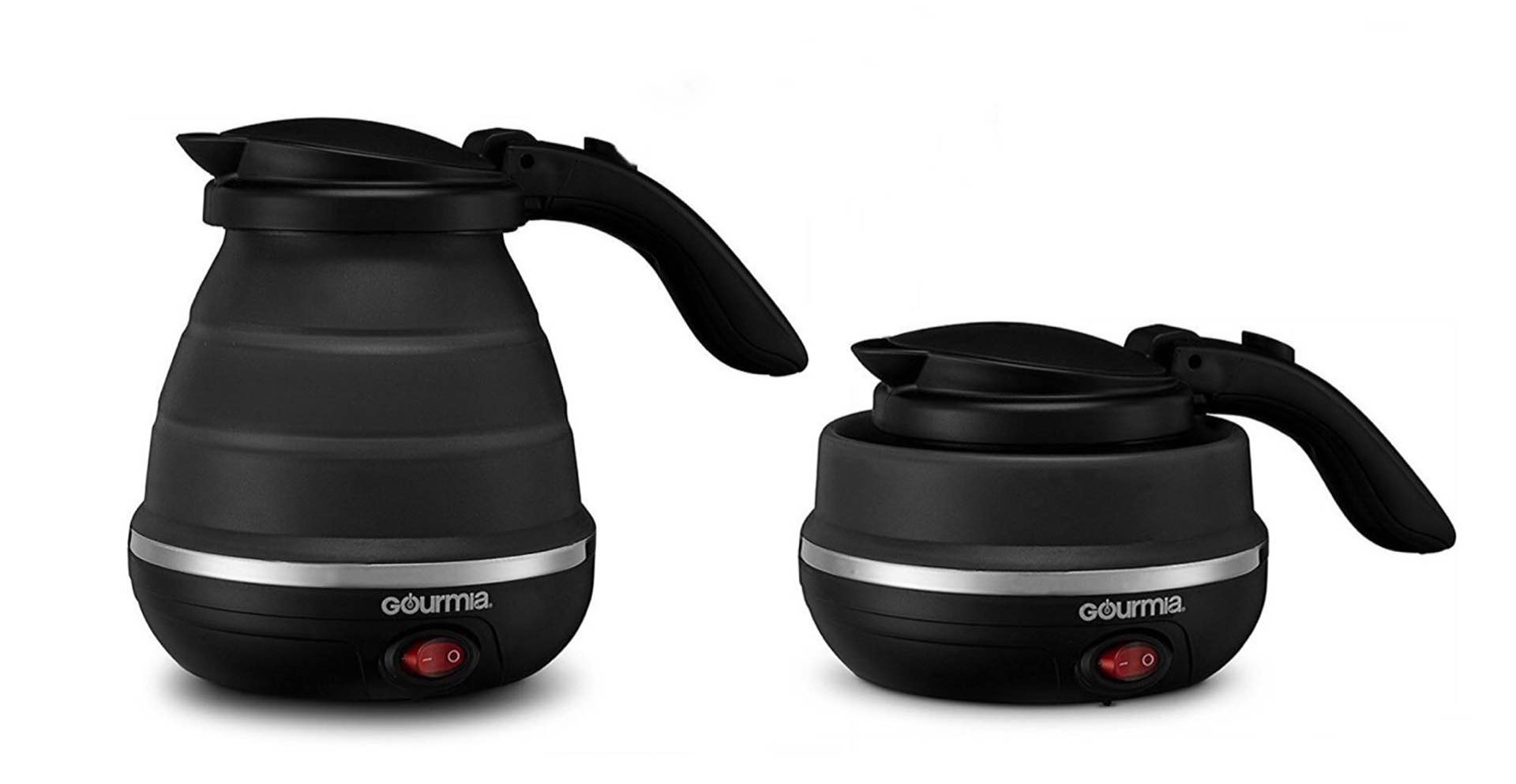 Gourmia Foldable Travel Electric Kettle
I wish I would've known about the Gourmia GK320B foldable kettle last year when I wrote our "Travel Coffee Kit" guide, because it would've been the perfect addition. It's completely collapsible for easy storage and works with two different voltages (100-120V and 220-240v) so you can bring it anywhere your travels take you. It holds enough water for 1 or 2 cups, and the heating element boils water within minutes.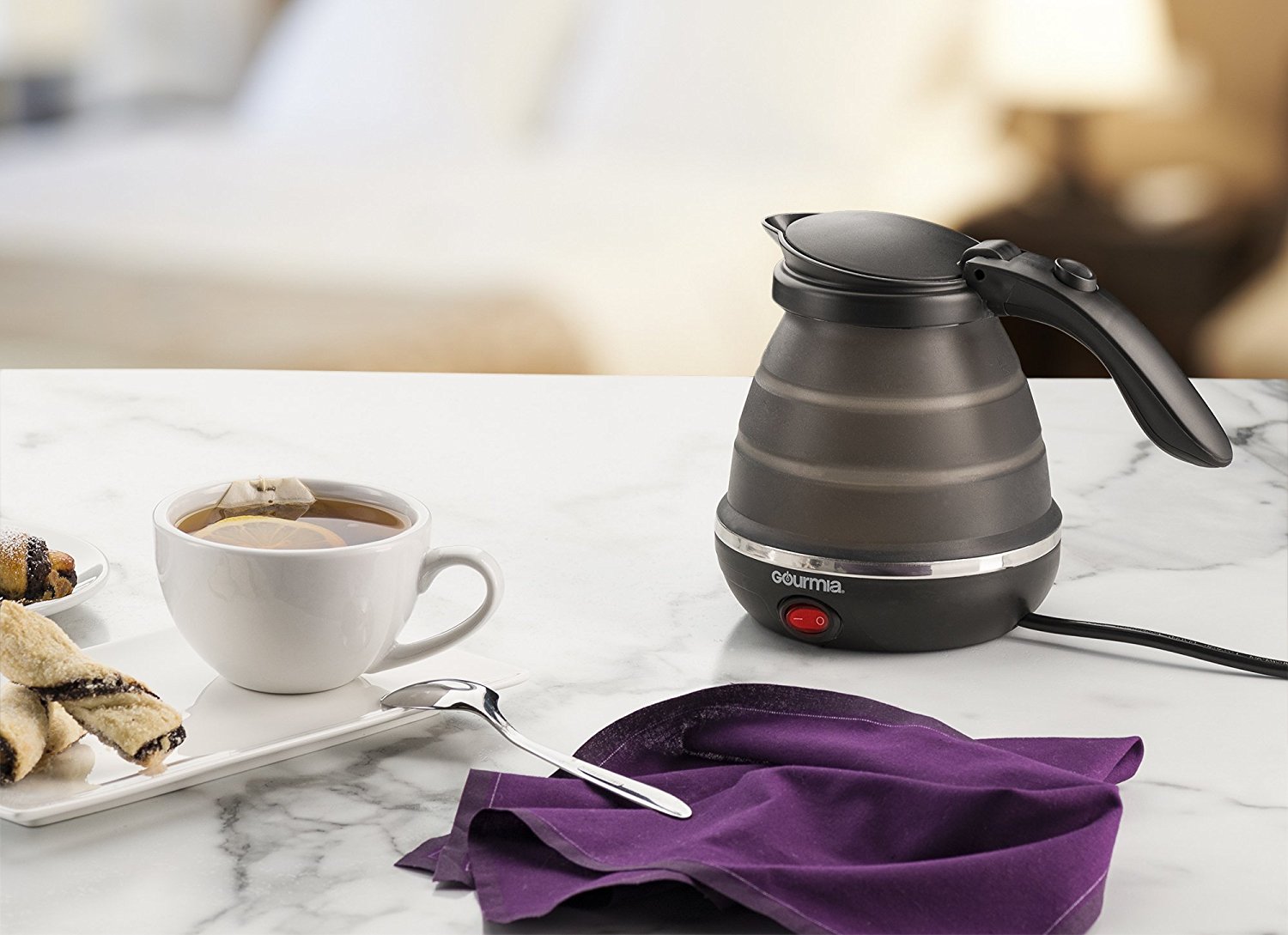 The main downside is that the silicone interior can at first impart a funny taste and smell to the water you heat in it. To remedy this, you can simply boil water in it a few times — preferably with either a couple teaspoons of baking soda or some vinegar (but not both!) — and give it a good rinsing afterward. The silver ring around the top of the base also gets extremely hot during use, so be mindful not to burn your hand on it.
Get the kettle for $26 on Amazon.