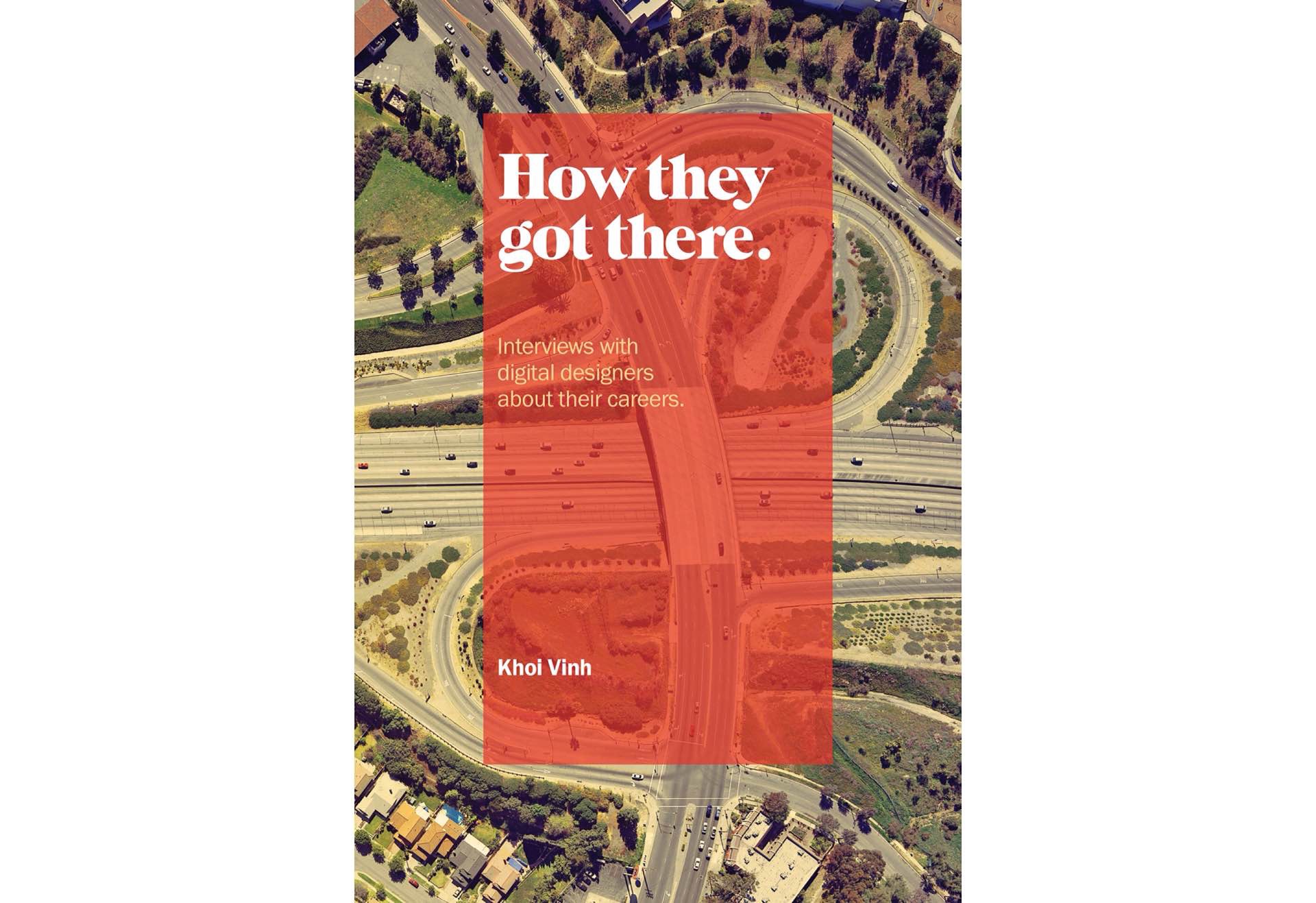 'How They Got There' by Khoi Vinh
Khoi Vinh (who you may know from the great Subtraction.com blog) has a new ebook out called How They Got There: Interviews With Digital Designers About Their Careers. The title pretty much says it all, but I don't want to understate anything here — Khoi assembled a truly awesome group of designers to interview about their lives and career choices:
Dan Cederholm of Dribbble
Alex Cornell of Firespotter Labs
Nicholas Felton of Daytum
Agnieszka Gasparska of Kiss Me I'm Polish
Cemre Güngör of Branch
Erika Hall of Mule
Naz Hamid of Weightshift
Karen McGrane of Bond Art + Science
Wilson Miner of The Factory
Jill Nussbaum of The Barbarian Group
Evan Sharp of Pinterest
Geoff Teehan of Teehan + Lax
Justin Van Slembrouck of Digg
Marcos Weskamp of Flipboard
with a foreword by Liz Danzico of NPR and chair of MFA Interaction Design at The School of Visual Arts
I would especially recommend this book to anyone just getting started with a career in design work, but anyone who wants to know what makes great designers tick should also check it out. Khoi himself put it best:
Basically, this is the book that I wish that I could have had handy when I was just starting out, when I was trying to figure out how to get from A to B career-wise. […] the conversations were so interesting that I felt newly inspired myself.
The full price of the book is $30, but for a limited time (as of March 16th, 2015) there is an option on the site to tweet about the book and get a $5 discount. Either way, when you buy the book you'll receive a 250-page PDF, as well as unabridged copies for iBooks (ePub) and Kindle (MOBI).