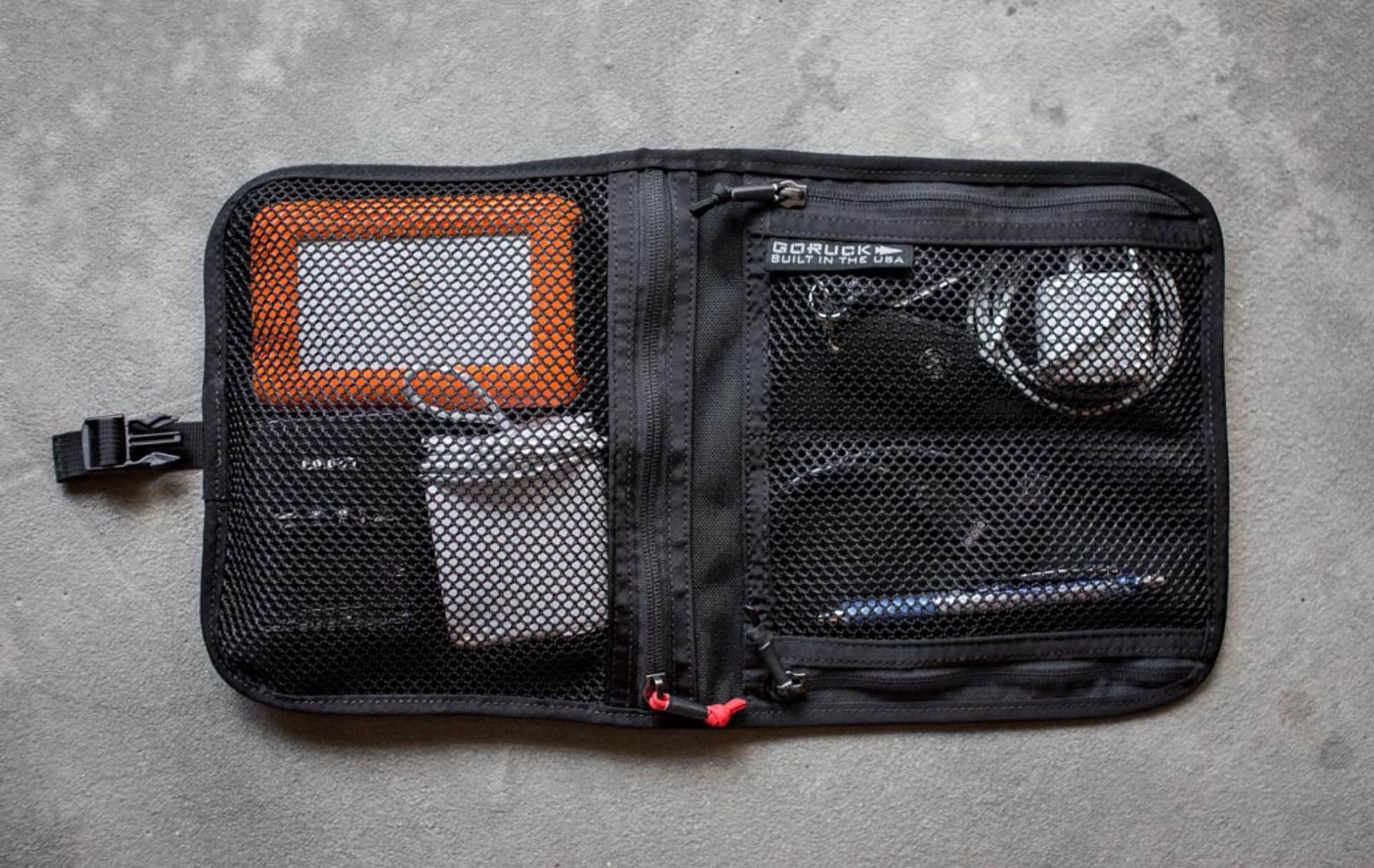 GORUCK Wire Dopp
In our recently-published 2015 Christmas Catalog, we briefly mentioned This Is Ground's handmade leather Tech Dopp Kit for keeping your gadget accessories organized while traveling. And while that is indeed an awesome dopp kit, it's admittedly on the pricey side. Not to worry, the folks at GORUCK have something called the Wire Dopp that fills a similar role for a fraction of the price.
Like other GORUCK products, the Wire Dopp's exterior is made from super-tough 1000d Cordura and sports YKK zippers for the three interior mesh pouches (one large, two small). The tradeoff between the Tech Dopp Kit and the Wire Dopp is that the latter doesn't offer much in the way of separation of individual cables, and its large pocket sometimes won't keep wires from tangling.
Even so, the Wire Dopp is a great way to keep your cables, adapters, and earbuds separate from the rest of the contents of your bag, which for most people is plenty good enough.
Get it for $26 at GORUCK.