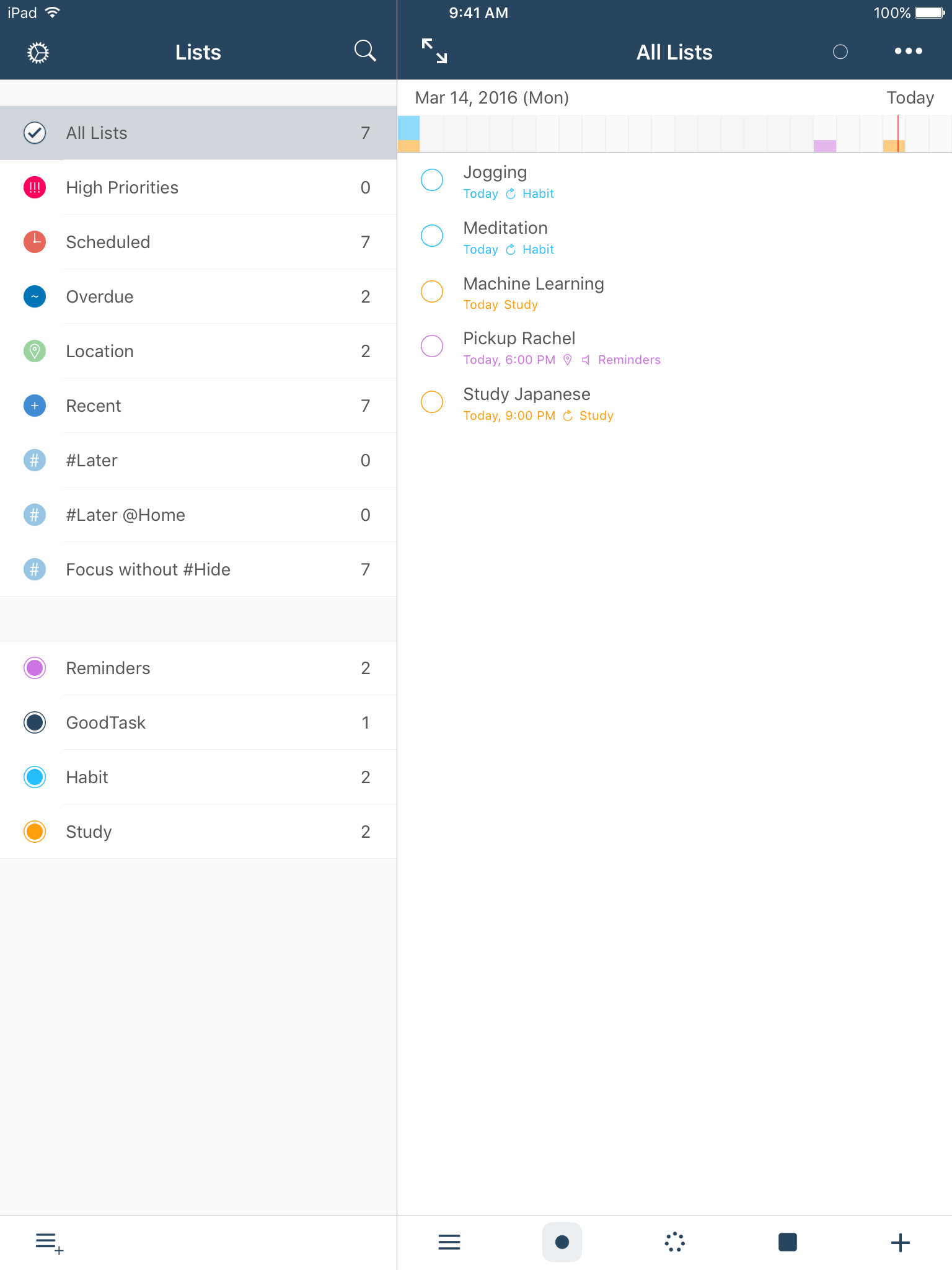 GoodTask 3
If your task management needs land somewhere between full fledged GTD system and using a simple checklist, you might want to check out GoodTask 3 (iOS and Mac). It builds upon iCloud's calendar and reminders system to turn it into a fully fledged task manager.
It's a really nice interface that builds upon what Apple has done. It supports smart lists, quick entry, a great looking today widget, and an Apple Watch app. The great thing about GoodTask 3 is that you don't have to sign up for yet another service. It just works with what you already have.
The iOS version is free, and there is a $4.99 in-app purchase to unlock bulk actions, unlimited quick actions, and additional settings for the Today widget and Apple Watch.