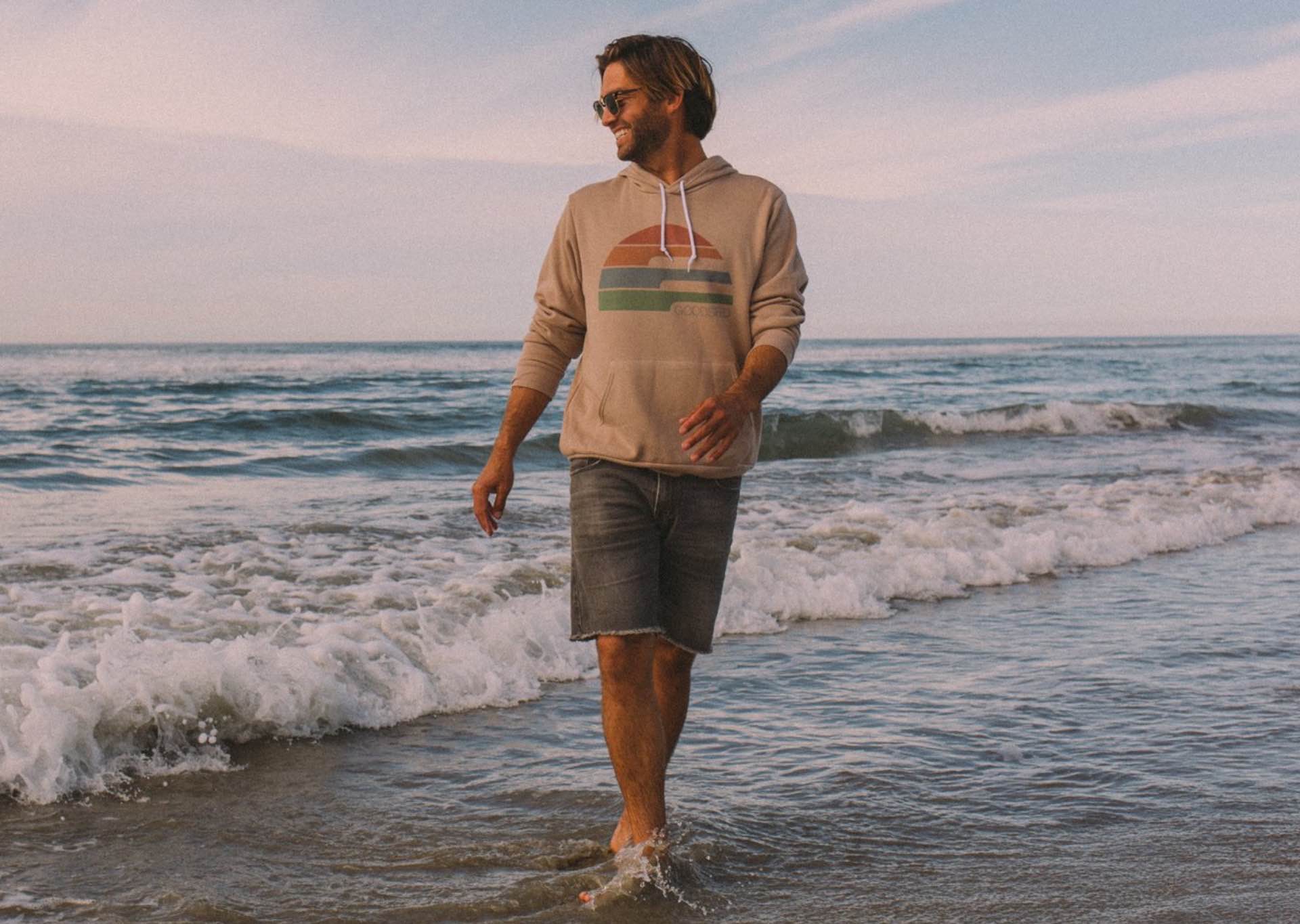 Goodseed Clothing's Insanely Soft "79 Hoodie"
I got a new sweatshirt that is so comfortable I feel like I'm in bed all day, which is the center of a venn diagram of happiness and sadness.


Josh Gondelman (@joshgondelman)
Goodseed Clothing is an eco-conscious brand based out of southern California, selling beach-friendly apparel I can only describe as "carefree vintage surfer chic."
Their unisex "79 Hoodie" is an incredibly comfy pullover hoodie made from Bella+Canvas' sponge fleece, a remarkably soft, plush material made from a 52%/48% mix of Airlume-combed, ring-spun cotton and polyester. This might be the softest hoodie you've ever worn. I'm serious. It feels like being hugged by a cloud. You'll want to live in it 24/7. Don't say I didn't warn you.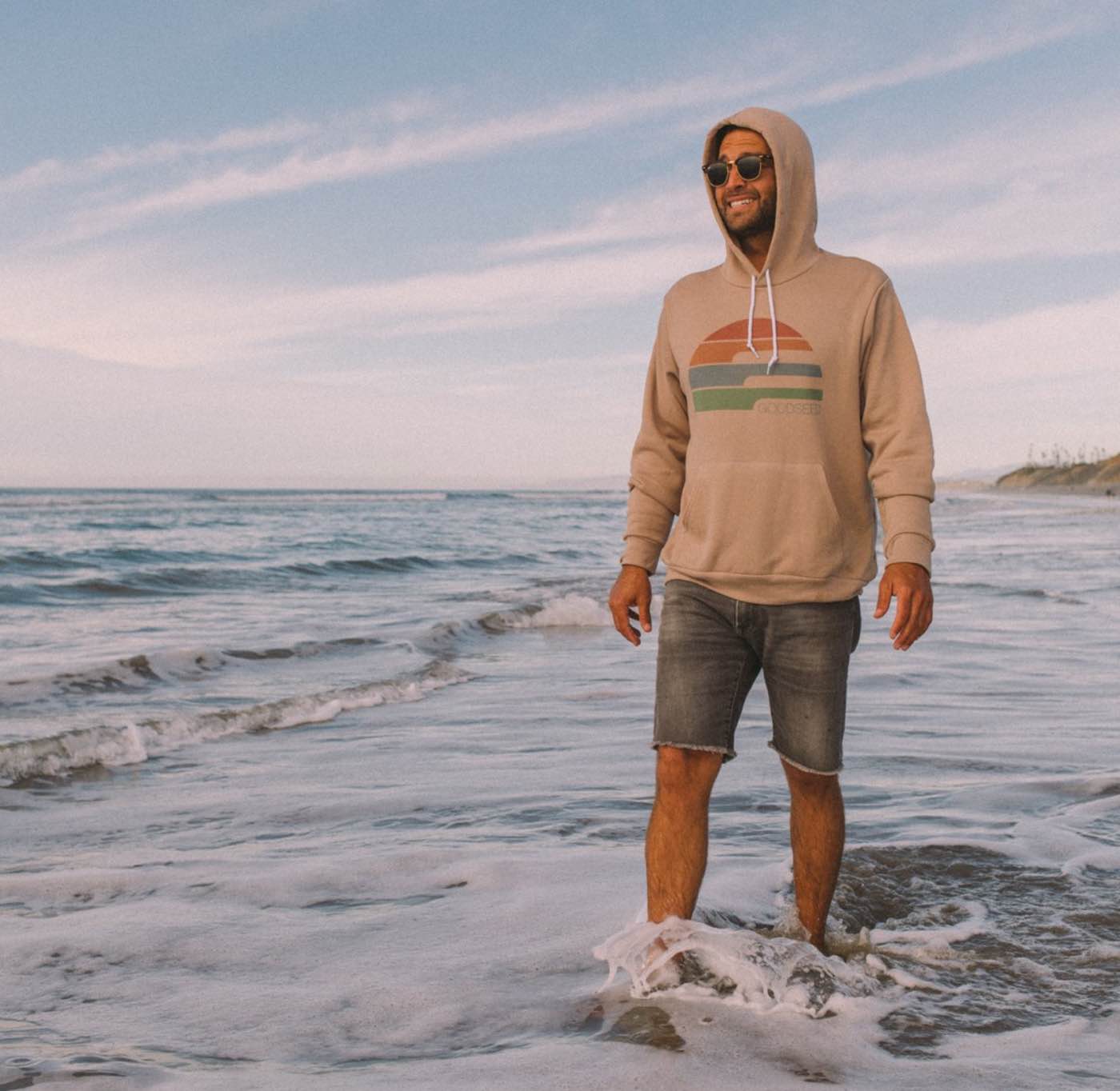 These hoodies run a little on the loose side without being too baggy, though they do tend to shrink a bit after being run through the laundry. (You can view the measurement specs here.) Also know that the drawcords might come out in the wash unless you knot them or MacGyver up some other solution.
If you're not particularly into the whole beachy-surf look of the sublimation print they used here, you can always just buy a plain version of the hoodie, and in a bunch of other colors too.
And if you are into the look, you can pick up the hoodie for $62 at Goodseed Clothing.