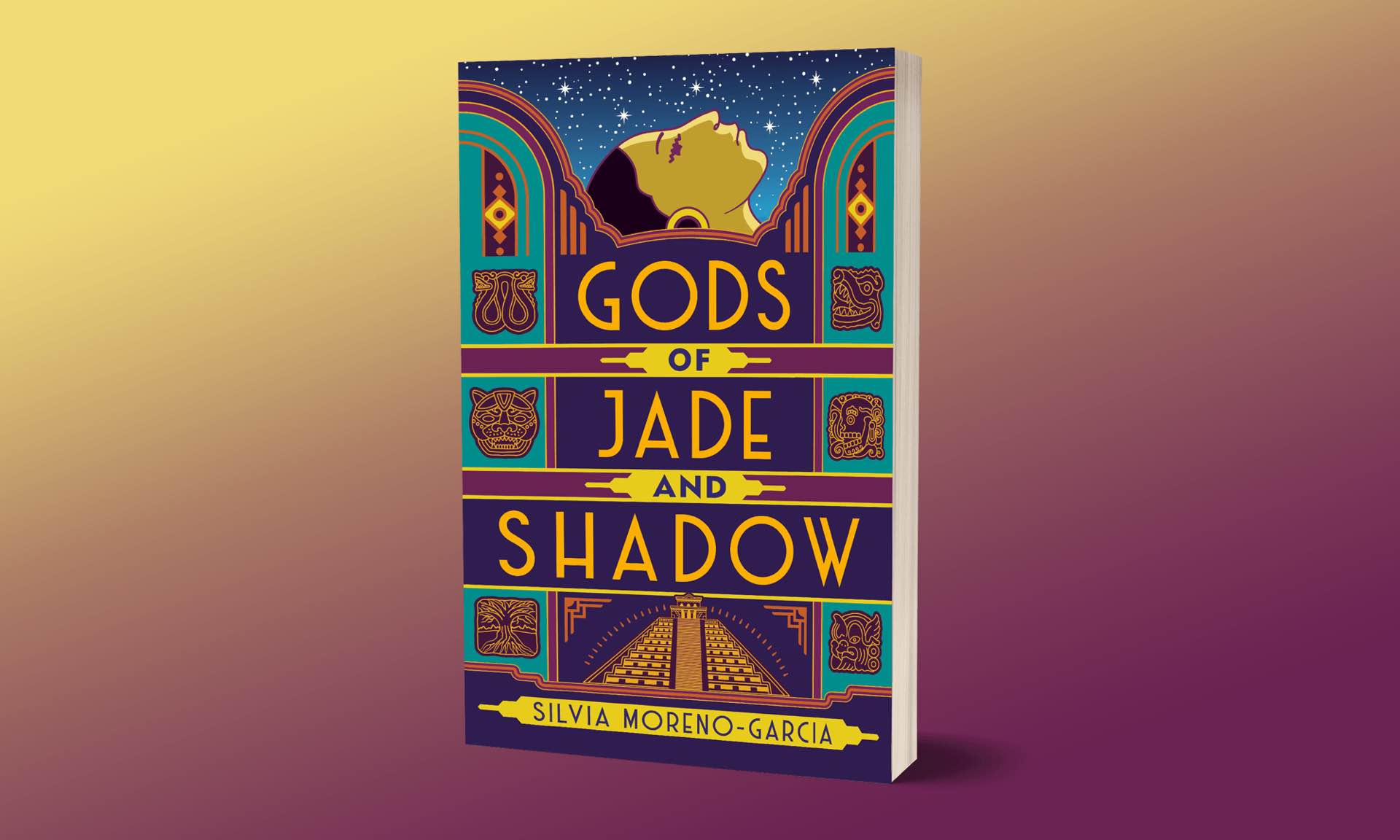 'Gods of Jade and Shadow' by Silvia Moreno-Garcia
If you've read Neil Gaiman's American Gods and ever thought to yourself, "I'd love more of this kind of thing, but with different mythology," then boy do I have the book for you.
Silvia Moreno-Garcia's Nebula-nominated fantasy novel, Gods of Jade and Shadow, takes place in 1920s Mexico and follows the tale of one Casiopea Tun, a headstrong young woman living a Cinderella-like existence at the story's start.
One day, in a fit of temper, she opens a mysterious box in her tyrannical grandfather's room, subsequently freeing Hun-Kamé, the Mayan God of Death, from his imprisonment.
The pair soon find themselves in a symbiotic-like relationship, a bargain is struck, and Casiopea is taken on the kind of grand adventure she's always dreamed of. The goal? Casiopea must help Hun-Kamé locate missing parts of his body so he can reclaim the Mayan underworld throne from his treacherous twin brother Vucub-Kame. If they fail, it could cost both their lives.
I rather enjoyed reading this review of the book by Goodreads user 'jade' (their style is one without capitalization, and far be it from me to change anything when it's so beautifully written):
and so casiopea gets drawn into a modern day myth, helping the lord of xibalba get his throne back while figuring out what she really wants from life.

this book appealed to all of my love for fairy tales and mythology. it draws very much on mayan myth, history, and culture: from its references to the popol vuh to its style of prose and structure, which is a callback to oratory storytelling traditions. you can read more about that here in an essay by silvia morena-garcia herself.

on all levels — descriptions of architecture, inner monologue, glimpses into the villains' movements and motivations — this story lives and breathes a fable-like atmosphere. its writing is beautifully evocative but stays somewhat unobtrusive, keeping a bit of emotional distance from the reader which truly makes it feel like A Grand and Sweeping Tale of Yore. it never gets archaic, either.
This review by Janine Ballard is great as well. Anyway, you should put this book on your to-read list as soon as you can. Lovely, lovely book.
Get the book in these formats: