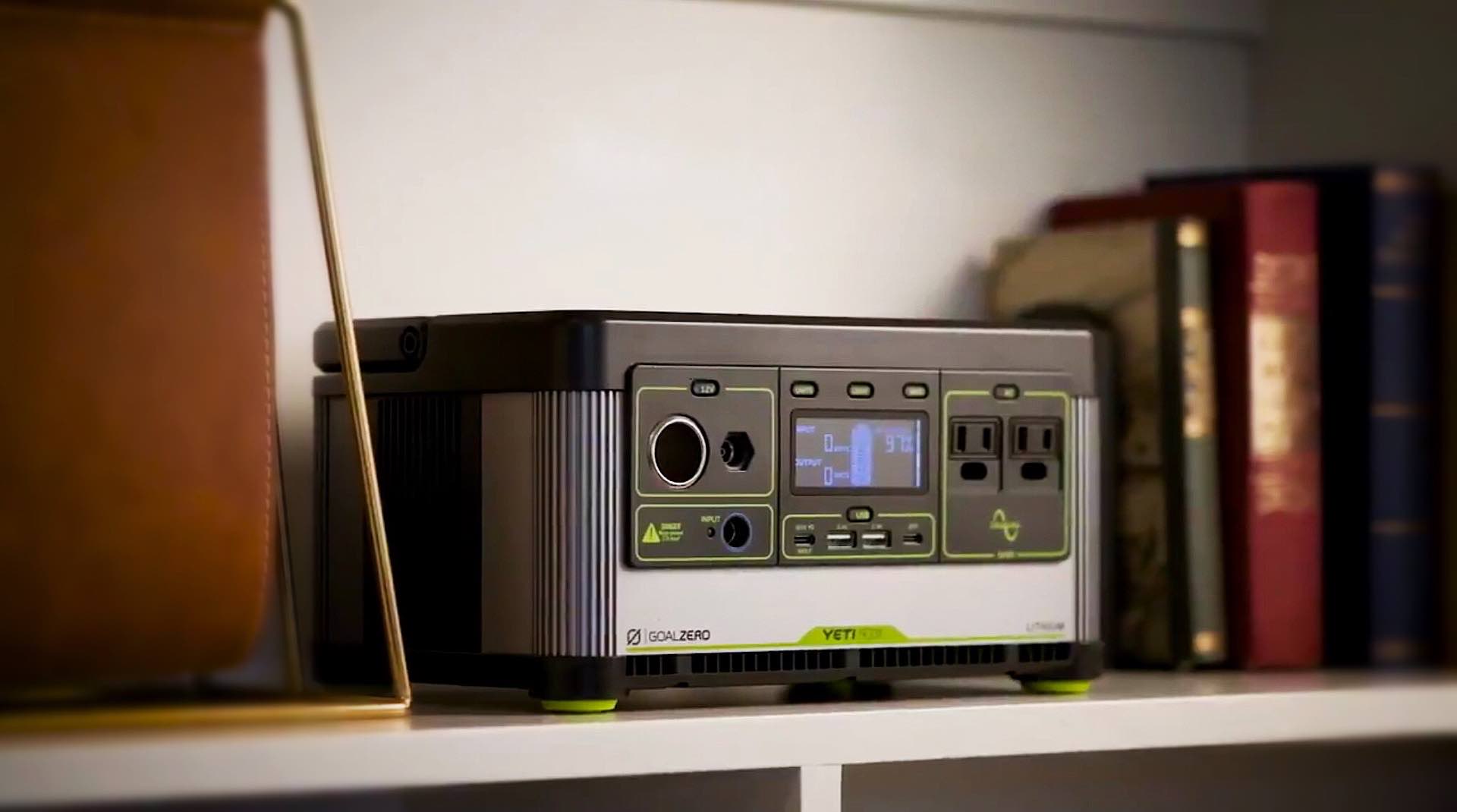 Goal Zero Yeti 500X Portable Power Station
Goal Zero is a well known name in the world of solar panels and other outdoor/emergency charging solutions. This week they announced the new version of their Yeti 500X power station, which manages to pack 20% more power into a 20% smaller and lighter shell than before.
Designed to power a wide range of small gadgets and medium-sized appliances — including laptops, drones, camera gear, portable fridges, pellet grills, medical devices (like CPAP), and more — the Yeti 500X is a charger you can count on for all kinds of scenarios, whether you're…
Out on the trail
Chilling with friends at the lake
Using the backyard as your work-from-home "office"
Traveling between job sites
Dealing with a power outage, natural disaster, or some other emergency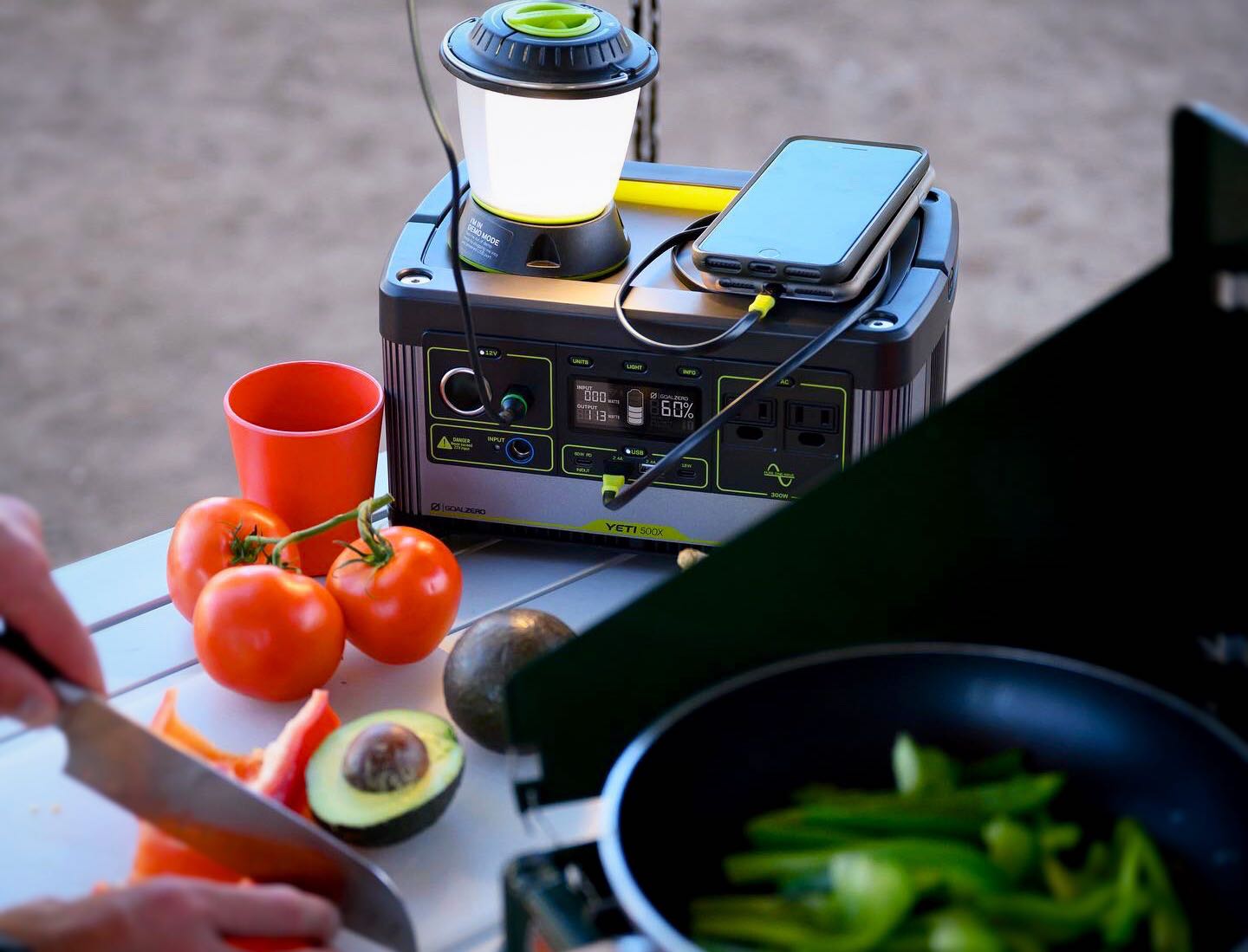 At the heart of the 500X is a lithium-ion battery with a 505-watt-hour storage capacity. That's enough to power a portable fridge or CPAP machine for 10 hours, recharge a laptop eight times, recharge a phone 40 times, or recharge a DSLR camera 70 times.
The 500X itself can be recharged via solar panel (which runs through an MPPT charge controller), from the wall or any USB-C power supply, or from your vehicle's 12V outlet (requires the company's 12V car charging cable, sold separately).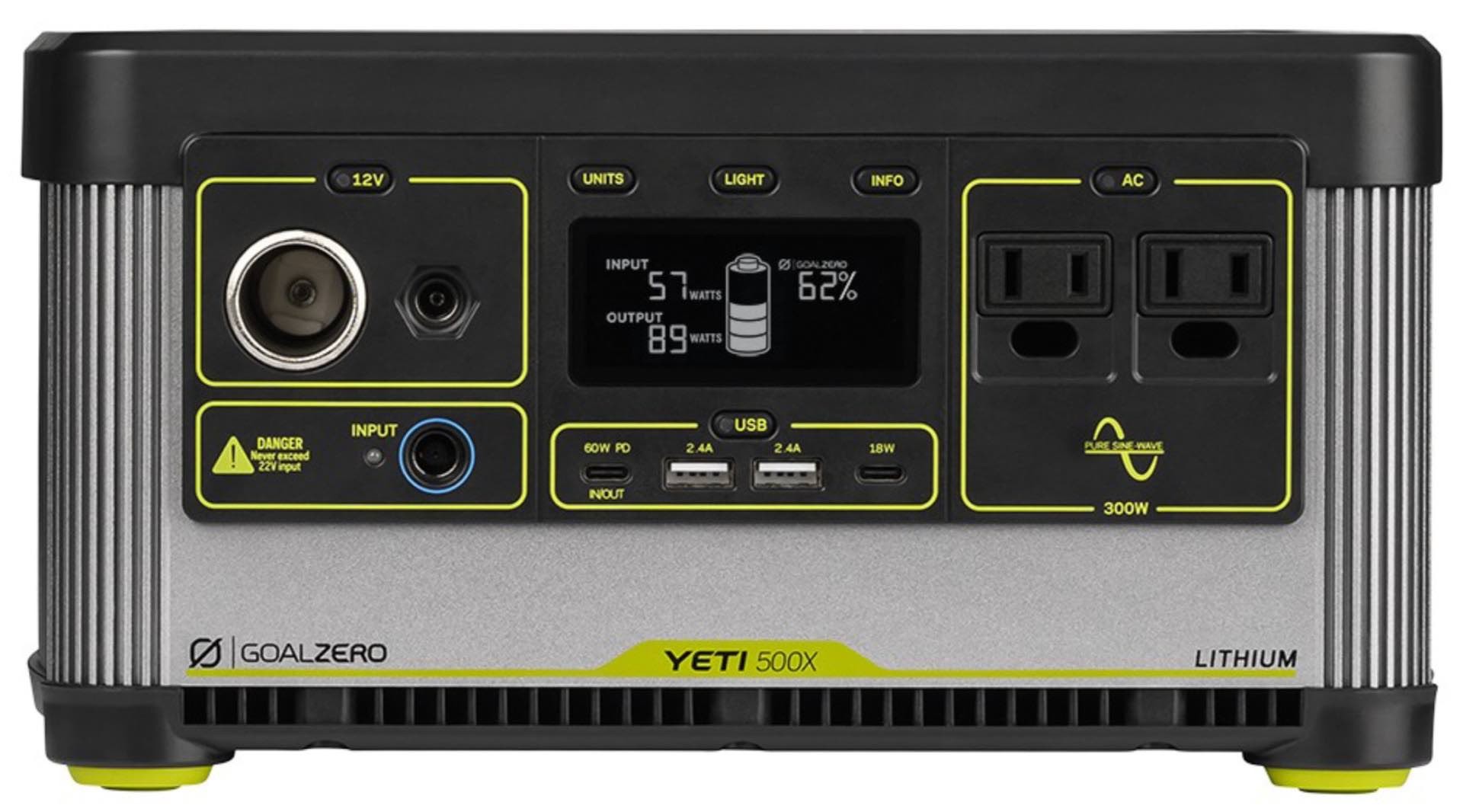 Here are all the ports available to you:
Two USB-A outputs: 5V, up to 2.4A (12W max), regulated
USB-C output: 5/9V, up to 3.0A (18W max), regulated
USB-C Power Delivery (input + output): 5-20V, up to 3.0A (60W max), regulated
6mm output:: 12V, up to 10A (120W max)
12V car output: 12V, up to 10A (120W max), regulated
Two 120V AC inverter outputs (pure sine wave): 120VAC 60Hz, 2.5A (300W, 600W surge)
Two 8mm charging inputs (one on front, another on rear): 13-22V, up to 10A (120W max)
All of this comes in a package that weighs only 12.9 pounds, so it's really the perfect blend of portability and power.
Get the Goal Zero Yeti 500X for $700 on Amazon.