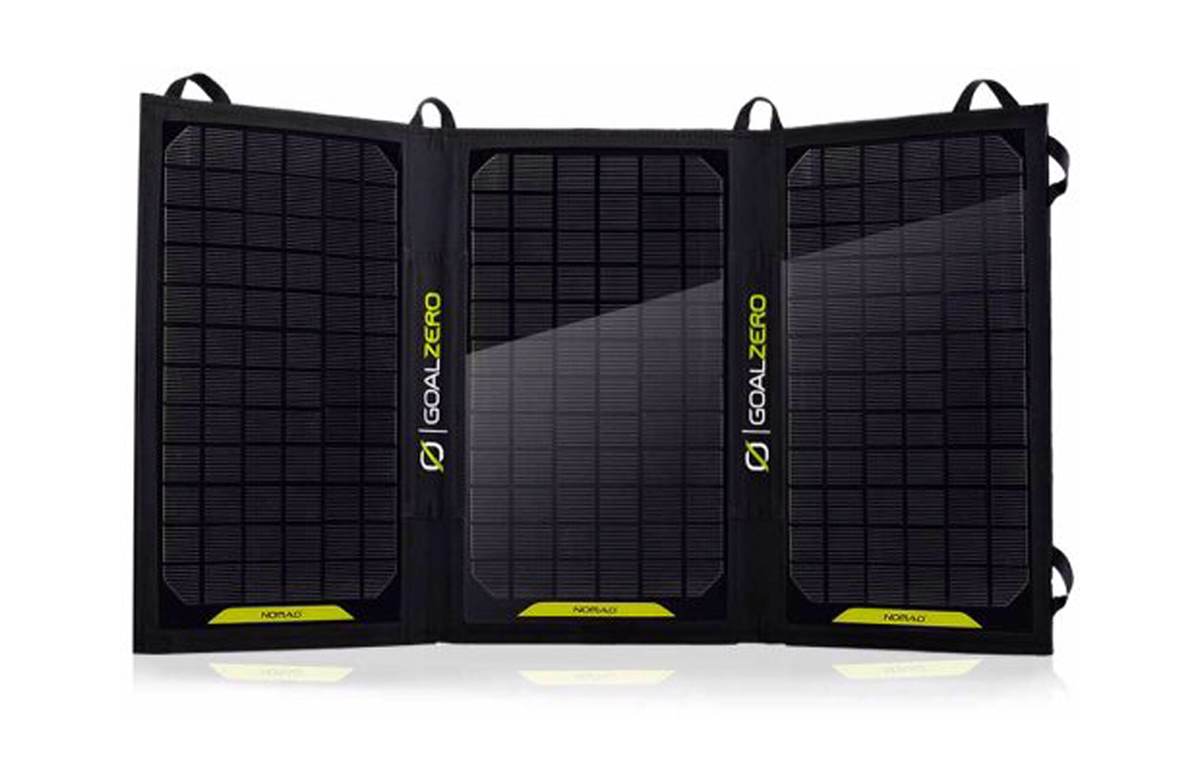 Goal Zero Nomad 20 Portable Solar Panel
The Nomad 20 by Goal Zero is a portable, foldable solar panel with a max power capacity of 20 watts (hence its name) and multiple connector ports. It fits nicely into a backpack and is generally awesome for camping and other outdoor excursions.
In the span of an hour or so, it can charge most of an iPad mini's battery or about 2/3 of an iPad Air's. An iPhone 5s/5c is no problem at all, even while streaming music. I'm guessing the same will hold true for the iPhone 6.
It does not hold a charge though, so it's a good idea to pair a Nomad 20 (or Nomad 13 or Nomad 7) with Goal Zero's own Guide 10 USB Power Pack to charge your devices at night. What's really cool is you can chain multiple Nomads together for even more power.
Get the Nomad 20 on Amazon for $188.