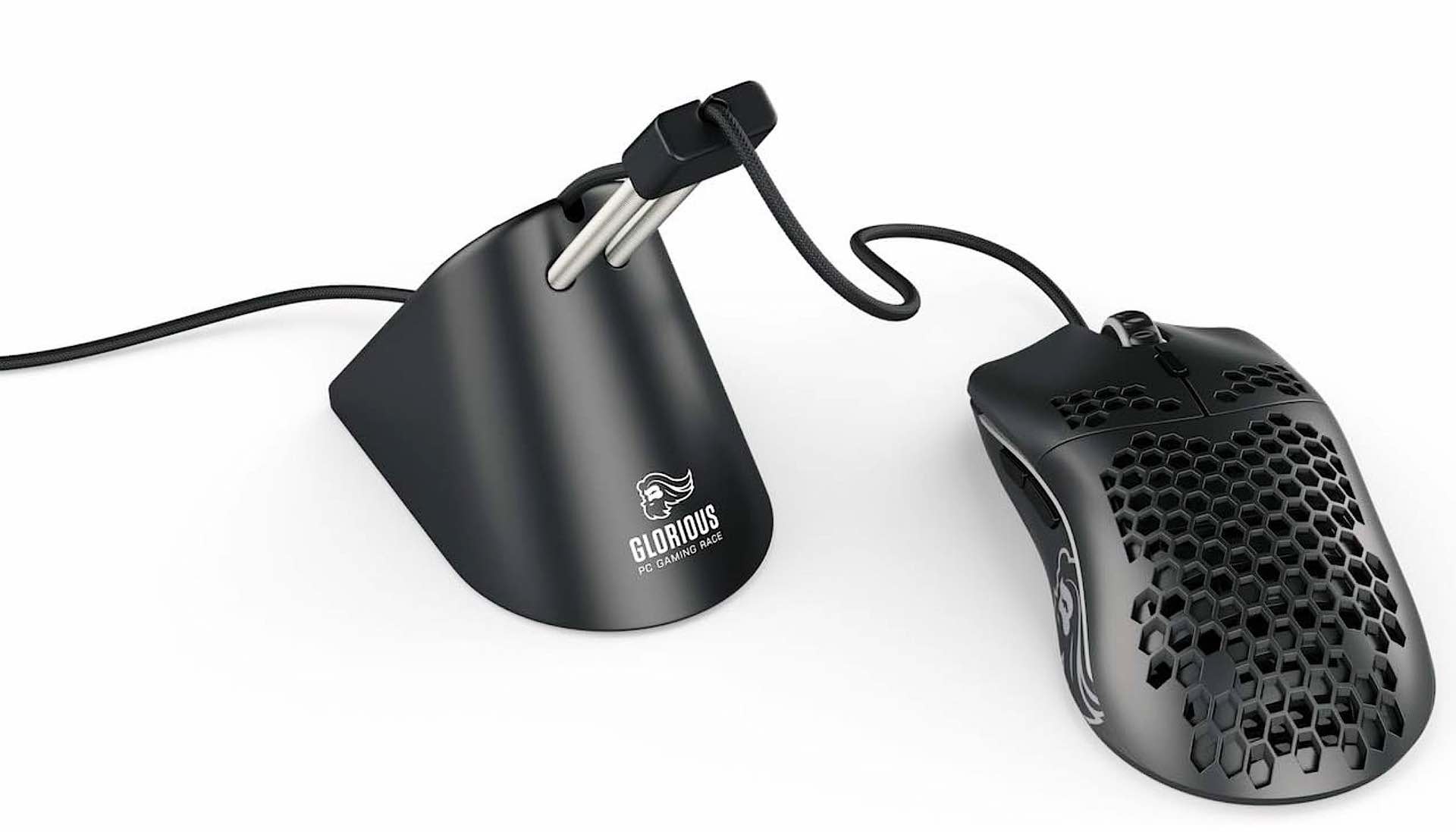 Glorious Gaming "Mouse Bungee" Mouse Cable Management Arm
Love your gaming mouse but sick of the cable getting in the way or dragging all over? You don't necessarily need to ditch it for a wireless one; just get a mouse bungee like this one from Glorious Gaming (laughably formerly known as "Glorious PC Gaming Race").
The spring-adjustable arm holds your mouse cable up and out of the way — at a height you desire — thereby eliminating drag and allowing your mouse to move free and unobstructed, much like a wireless mouse. It's a must-have peripheral for competitive gamers in particular, but anyone can find it a useful addition to their desk.
Get the Glorious Gaming Mouse Bungee on Amazon in your choice of Black ($9) or White ($12)