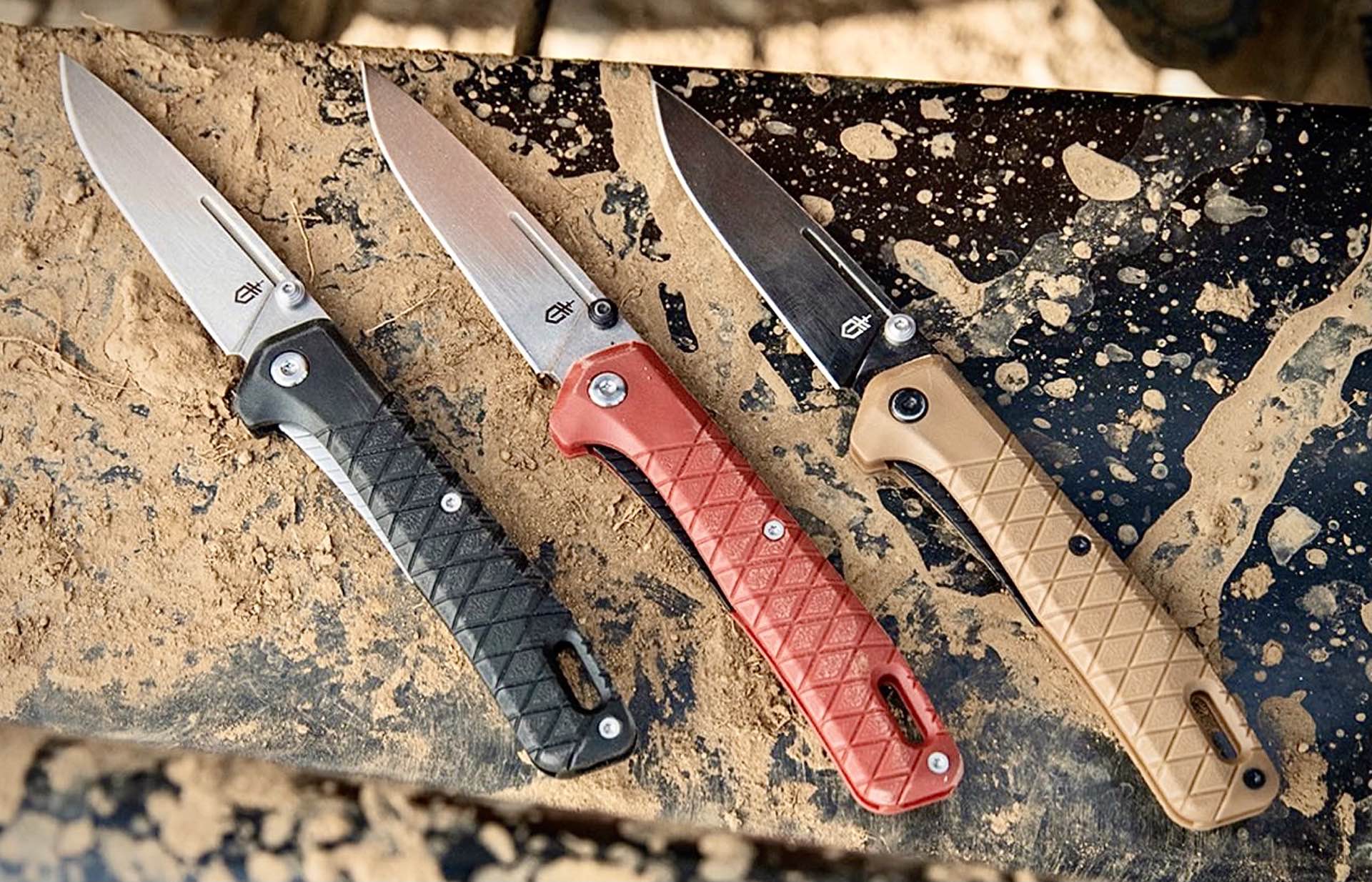 Gerber Gear "Zilch" Pocket Folding Knife
Released only a couple weeks ago, Gerber's new Zilch folding knife boasts a very slim and lightweight footprint that goes unnoticed in your pocket until you need it. And when that time comes, you have the choice between deploying the 3.1″ plain-edge blade with either the nail nick running along its length, or using the thumb stud on either side.
The built-in clip keeps the knife accessible when pocketed, or you can use the lanyard hole to tie it onto your bag or elsewhere. Once in hand, the textured handle ensures a stable grip.
You can get the Zilch knife for $22 on Amazon in your choice of Drab Red or Black. There's also a black-bladed Coyote Brown edition that happens to be my favorite of the three, but hasn't made it to Amazon just yet (at least as of September 22nd, 2021).