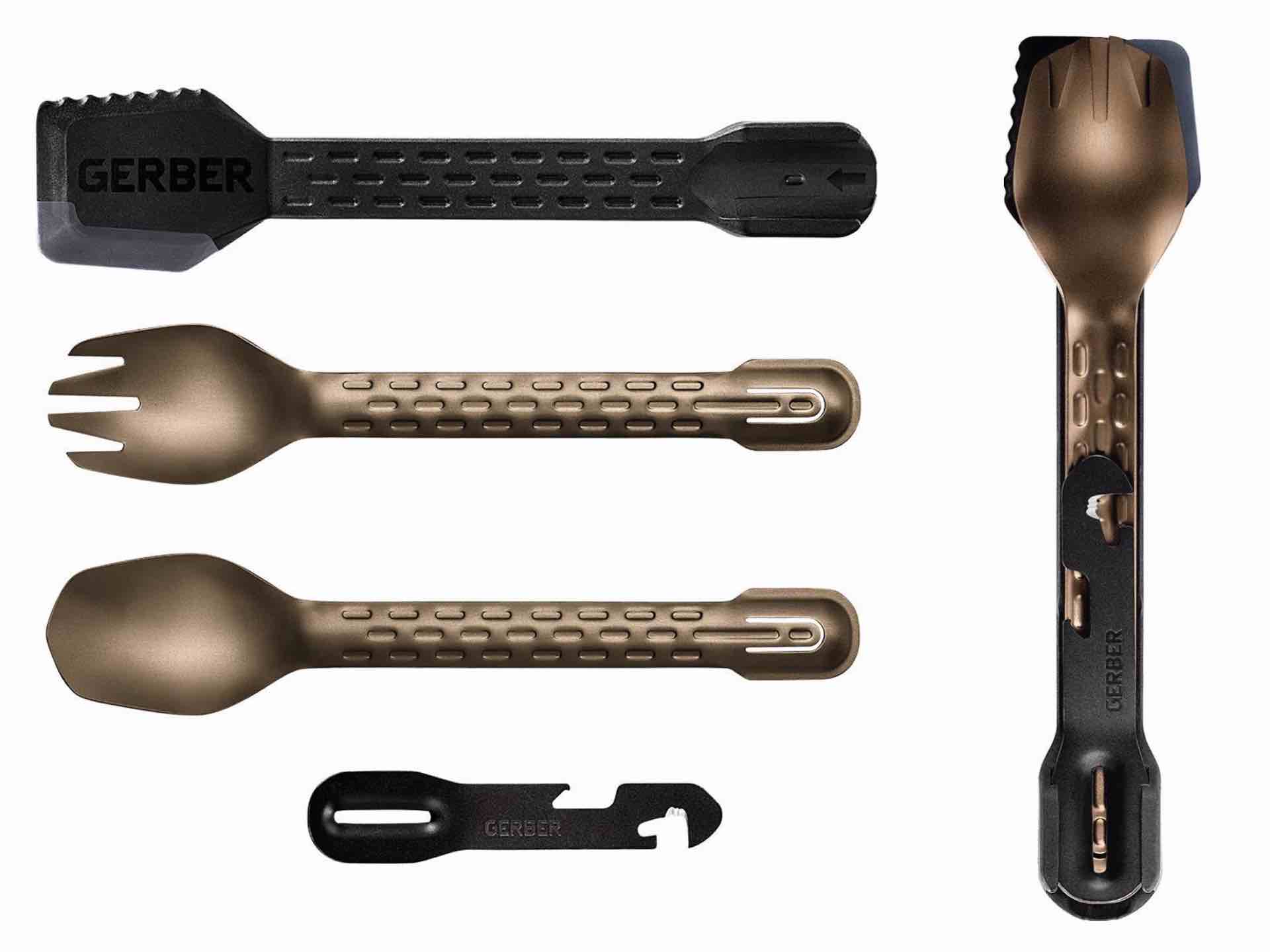 Gerber ComplEAT Camp Cooking Tool
When you're out on the trail, few things are more useful than a multi-functional tool to eat your food with, like this titanium spork. Even so, who's to say you can't squeeze out even more functionality from your camp kit?
Gerber took that idea and ran with it, the result of which is their ComplEAT camp cooking tool. It's comprised of four separate components: a deep-basined spoon, a long-tined fork, a dual-sided spatula (serrated on one edge, silicone on the other), and a small multi-tool (includeds a serrated package opener, can opener, bottle opener, and veggie peeler) — all of which nest together for easy transport.
But the really cool part is that the fork can snap into the handle of the spoon or spatula to create a pair of functional tongs:
Their short promo video shows how it looks in action:
The ComplEAT tool is available in Burnt Bronze ($25), Flat Sage ($24), and Onyx ($28).