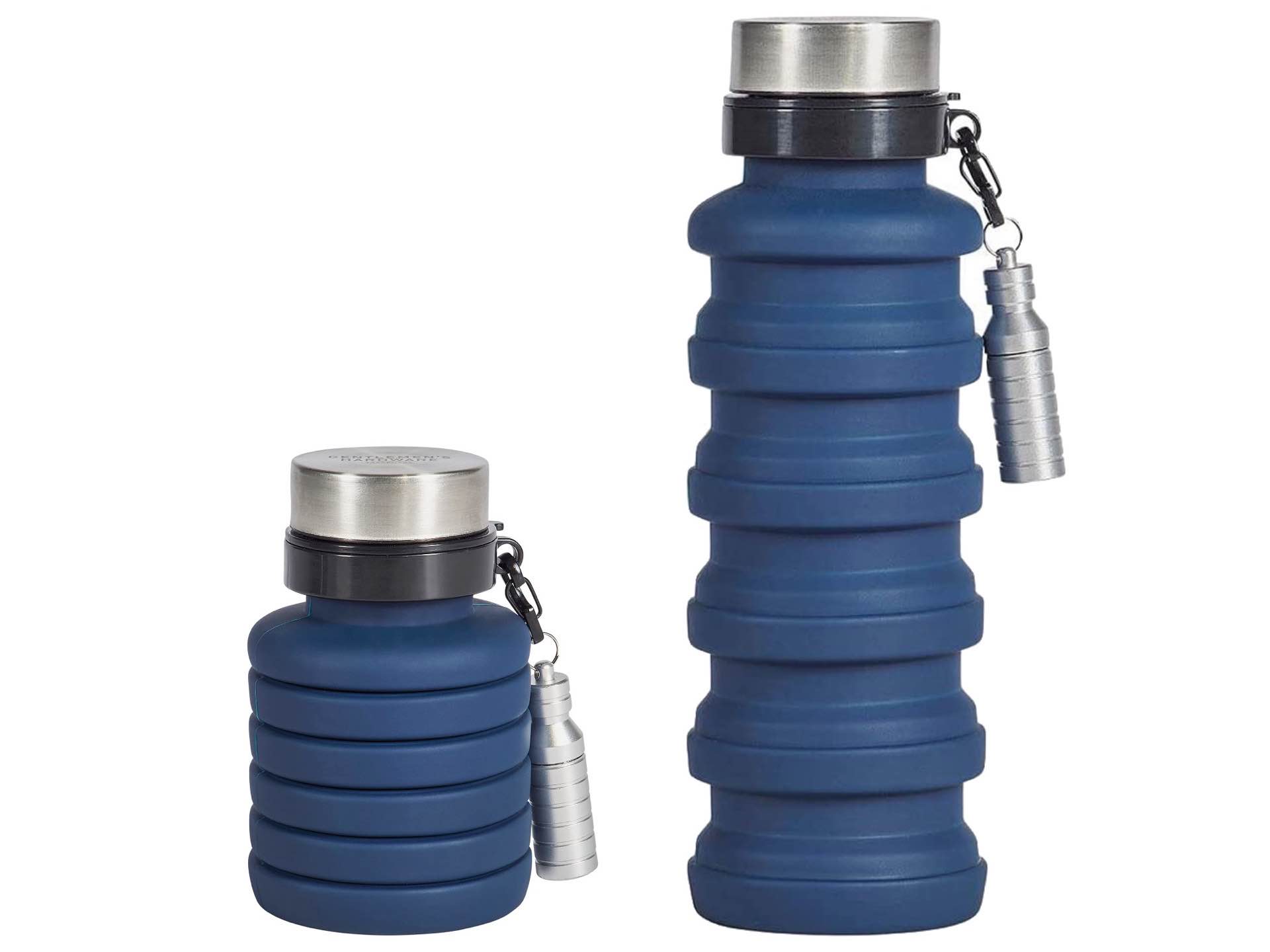 Gentlemen's Hardware Collapsible Water Bottle + Mini Flashlight
This collapsible water bottle + flashlight set is the perfect gift set for that outdoors enthusiast in your life, or would make a nifty, space-saving addition to your own urban day pack.
The bottle has a stainless steel screw-top lid and can expand up to 8.5″ tall, where it can then hold up to 16 fluid ounces of water (or your beverage of choice). And of course, on the side is a carabiner-attached mini flashlight that could be useful to have in a pinch.
Order the set for $19 on Amazon, but be aware that they're currently out of stock as of August 17th, 2021 and there's no date listed for when they'll start shipping again.