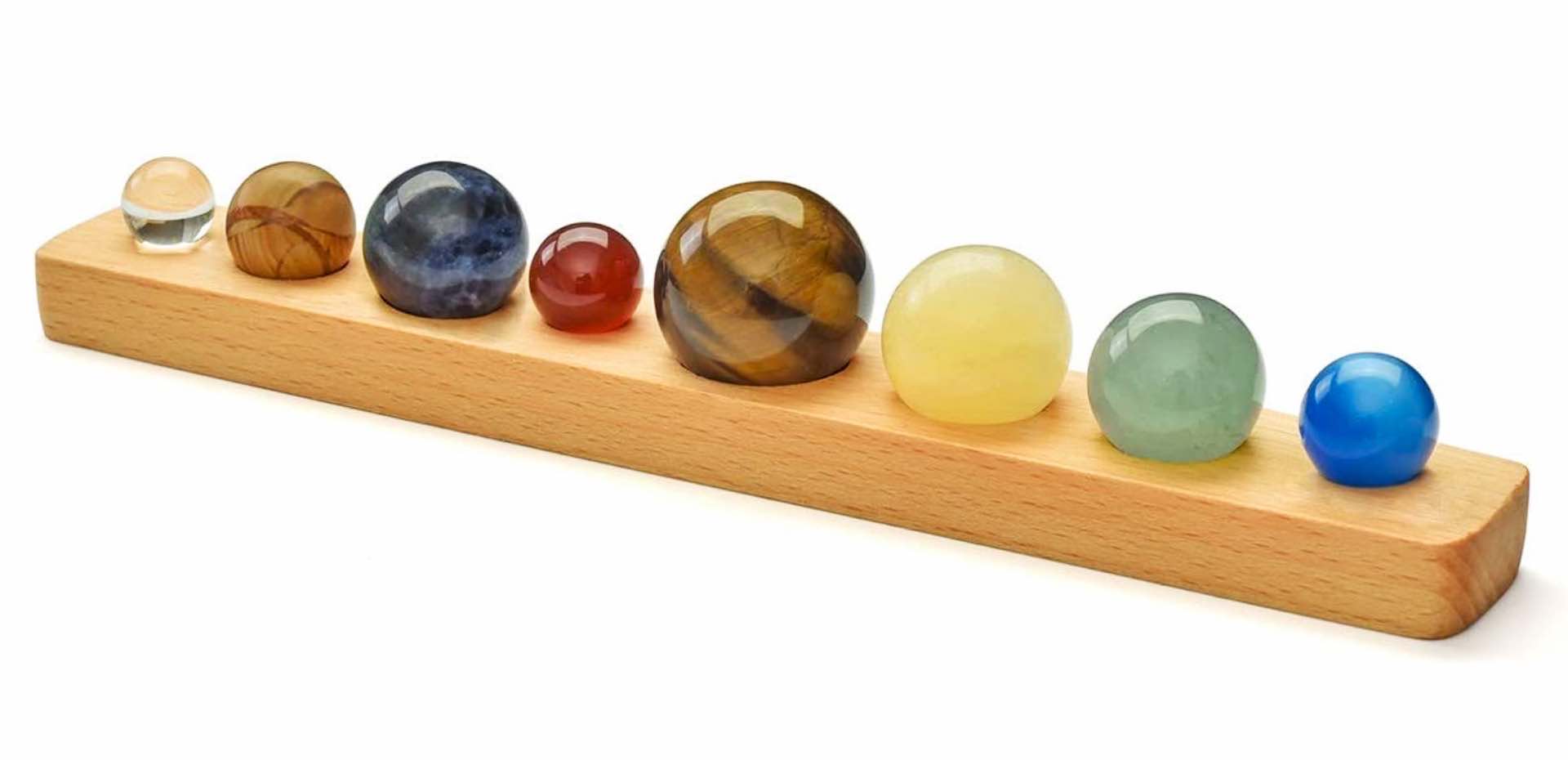 Gemstone Solar System Model Display Set
I've recently discovered that there are a number of these model sets that use gemstones to represent the planets of our solar system. They all differ in small ways, but no matter which one you pick, it will make a sweet addition to your desk, bookshelf, etc.
This particular set comes in both eight- and nine-planet versions, in case any of you out there are still clinging to Pluto being classified as a planet.
Both versions can come with a custom-engraved message on the front of the wood base, making it an awesome personalized gift for that space nerd in your life.
Get this set for $21–$23 on Amazon depending on the version you select.