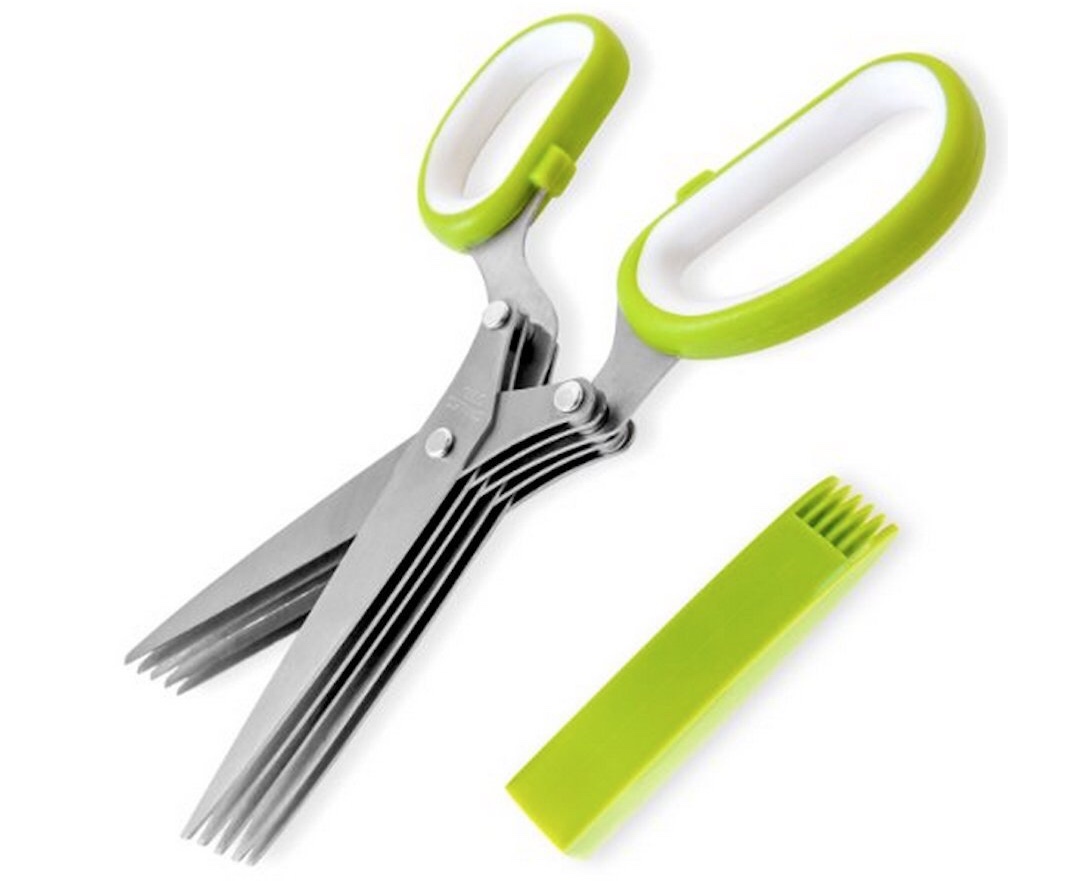 Gela 5-Bladed Herb Scissors
While traditionalists in the kitchen typically prefer to chop herbs with a good old fashioned chef's knife, there are other ways to get the job done more efficiently and without having to practice knife skills. A pair of 5-bladed herb scissors like these makes quick work of slicing basil, parsley, chives, cilantro, and any other herb you like cooking with.
The plastic safety sleeve it comes with doubles as a "comb" for cleaning remining bits of herb from between the scissor blades. When you're done using them, the scissors can go right in the dishwasher for easy cleanup.
These particular herb scissors come in 3 colorways, each for about $19 on Amazon: