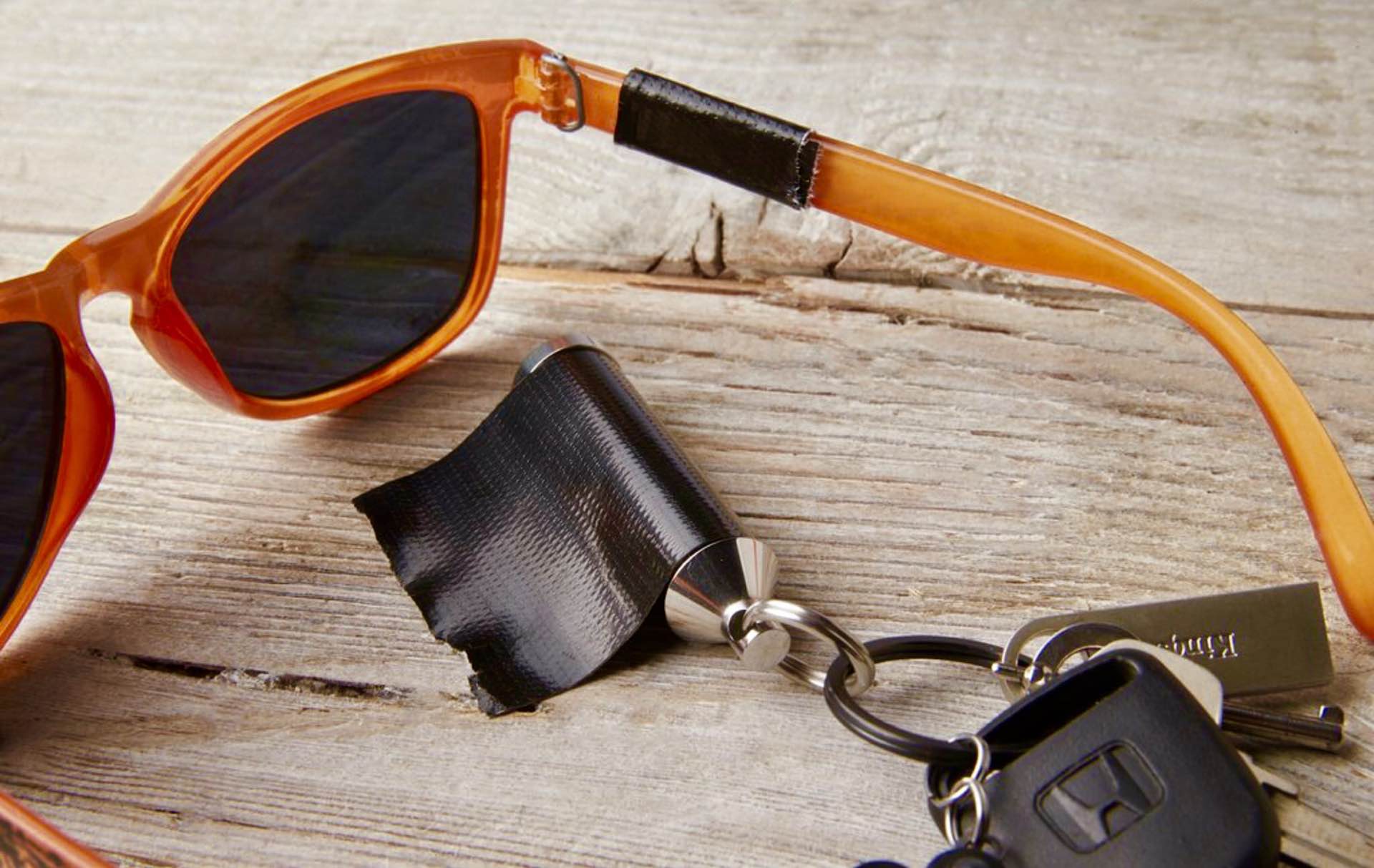 Gearward Duct Tape Keychain
Duct tape is one of the most useful tools on the planet. Whether or not you're one of those "duct tape fixes everything!" people, at some point you're bound to be in an unforeseen situation where a bit of strong tape could save the day. The Duct Tape Keychain by Gearward is a stylish way to always keep the stuff handy.
Available in your choice of brass or stainless steel, this refillable, chapstick-sized keychain lets you wrap 18″ of Gorilla Tape (each roll offers 70 keychain refills) or 24″ of gaffers tape (45 refills). Speaking of refills, Gearward founder Mark Greenman offers a handy tip:
The best way to refill your keychain is with a power drill. Simply measure out 18″ of tape, attach the exposed end to the center of the spool, and then insert the keychain into the drill chuck. From there, run the drill on its lowest RPM to wind the tape.

When it's rolled up, just slice with a box cutter and you're done. This process takes less than 2 minutes once you get the hang of it, and I typically only need to refill mine once or twice a month.
Once you've done that, you've now got a handy roll of duct tape you can always carry around in your pocket, so it'll be there when you need it most.
Get the keychain for $20 at Gearward.