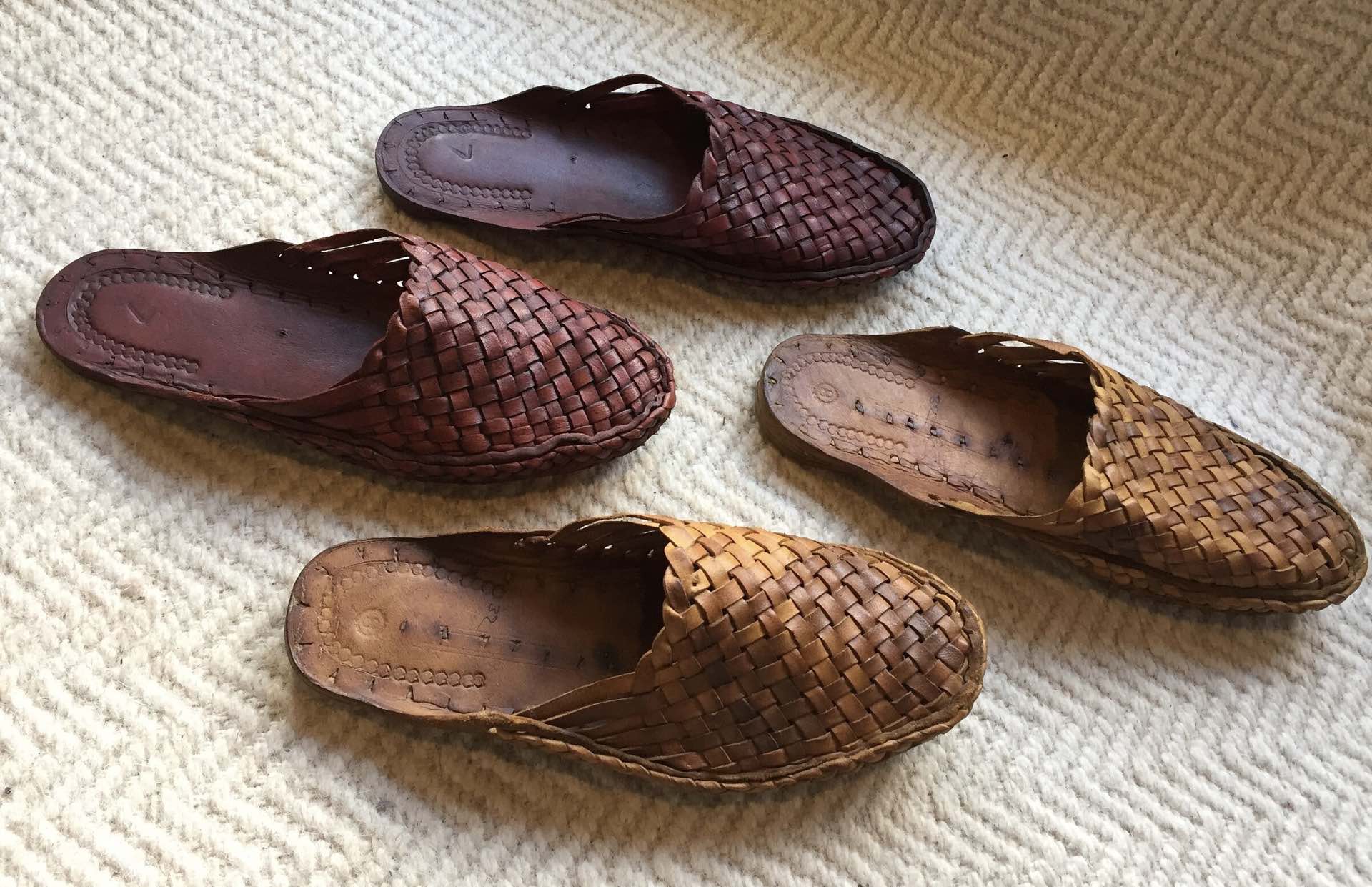 Gauri & Co. Woven Leather Mule Shoes [Etsy]
Over the years, I've encountered a lot of fashion advice online — from blogs to forums to other social media — proclaiming that men should basically never wear sandals outside the house. It's just too gauche, they say.
Aside from discounting a guy's comfort in hot weather, I've always thought there should at least be some consideration for the type of sandal involved, if nothing else. For example, the mule is a type of backless closed-toe shoe that's just as comfy and easy to slip into as any sandal, but has the potential for elevated style that can work in both casual and dressier situations.
Take these woven leather mules, for example. Handcrafted by Gauri & Co., a small brand based out of Mumbai, these unisex shoes feature uppers made from strips of 100% genuine leather that are braided into a striking criss-cross pattern before being woven into the soles.
Like any leather item, they develop a unique patina over time, becoming all the more stunning the longer you wear them.
Wear them to the beach one day and the office the next. They can work almost anywhere at all, provided you always back them up with the right 'fit. They only get more comfortable with time too, as the leather gradually softens and conforms to your foot shape.
Their Etsy shop has a few different listings for these mule shoes: