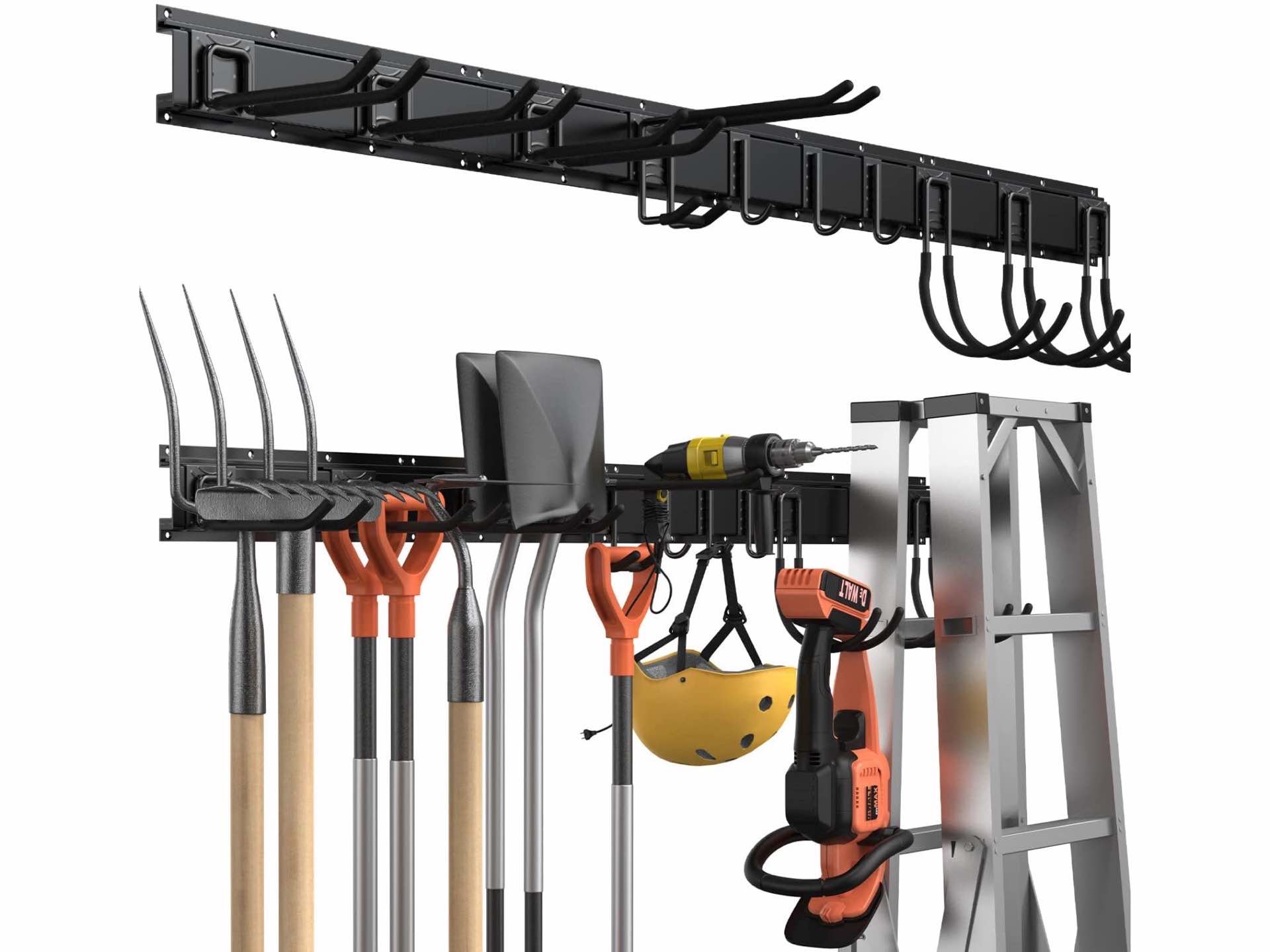 Gatsowm Wall-Mounted Garage Tool Storage Rack
Cluttered garage driving you nuts? Need a better way to keep all your tools organized and out of the way? Take a little time to install a wall rack system like this one, which supports up to 300 pounds of stuff across six rubber-coated double-layer hooks.
Each powder-coated rack panel is 16″ long and they come in packs of two ($42), three ($56), or four ($70). They're not only great for storing things like brooms, rakes, shovels, water hoses, garden shears, work boots, etc, but also large sports equipment like hockey sticks, helmets, ski gear, and more.
These racks are easy to assemble and install, and soon after, that cluttered garage will become an organized haven 😌