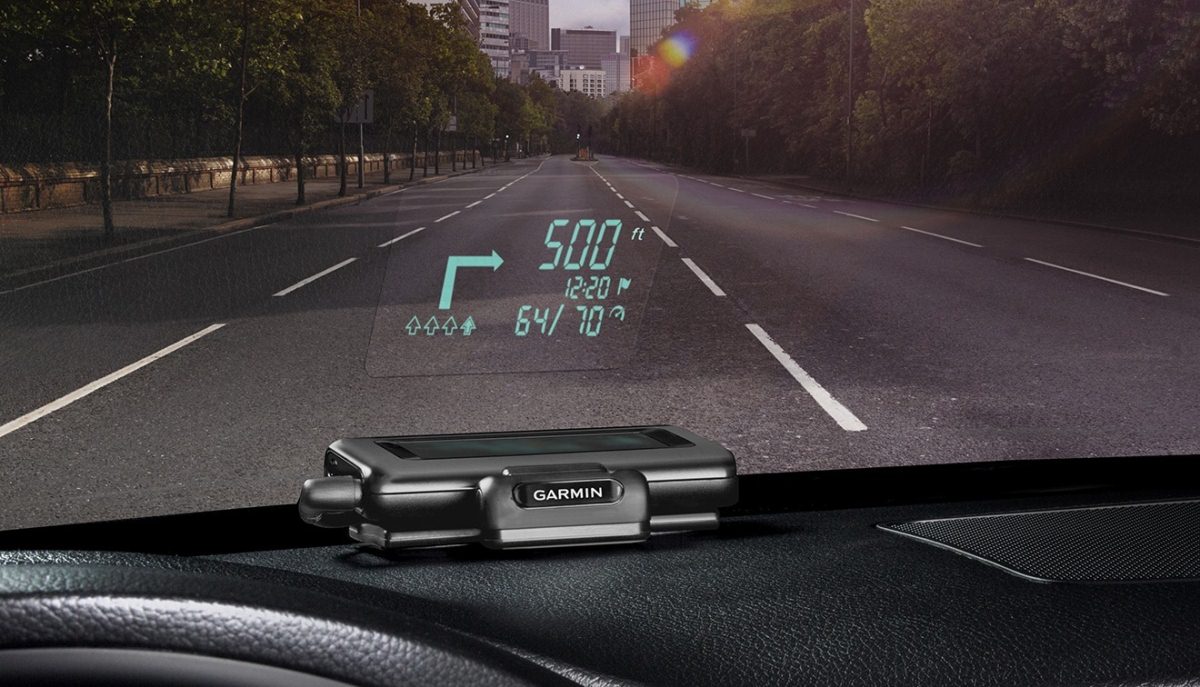 Garmin Head-Up Display
The Garmin Head-Up Display is an interesting little gadget. It mounts on your car's dashboard and pairs with your smartphone via Bluetooth, then projects a HUD interface onto a transparent piece of film you apply to your windshield.
This display gives you information about your drive, including turn-by-turn navigation (with an indicator to let you know what lane to be in), current speed (it will alert you if you're going over the speed limit), ETA, upcoming traffic delays, and more. Pretty cool, although it's best to keep in mind that all of this requires that you use either the Garmin StreetPilot or NAVIGON apps in conjunction with the Garmin HUD, which may involve subscriptions.
You can get the Garmin Head-up Display on Amazon for $150.