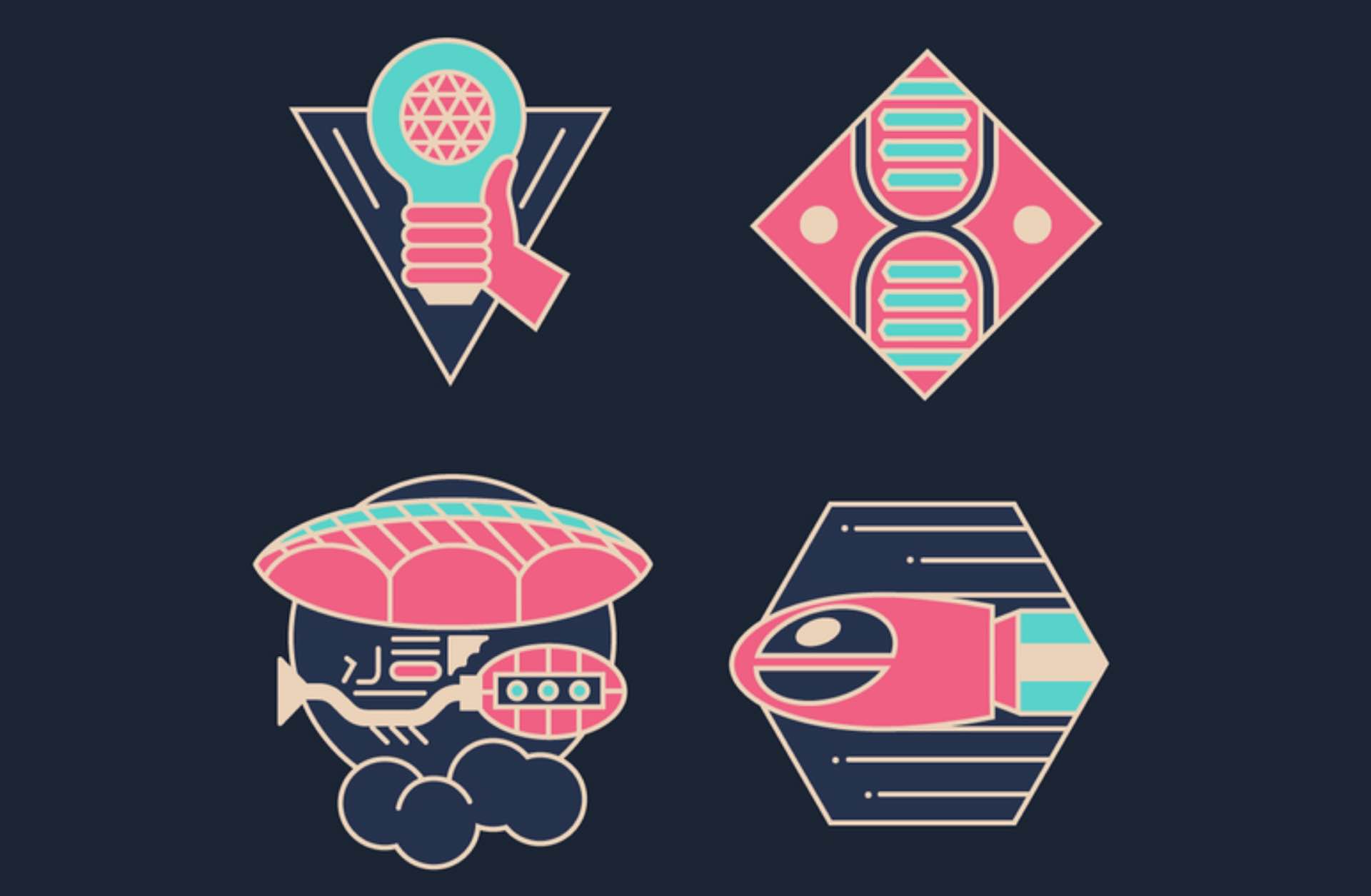 "Future World 1996" Pin Set [Kickstarter]
Yesterday I came across this Reddit post by London based graphic designer/illustrator Rob Yeo, who might be even more of a Disney World nerd than I am.
He's designed a set of four pins paying tribute to the retro design aesthetic of Walt Disney World's EPCOT park in 1996, and is running a Kickstarter project to have them made as hard enamel pins:
I first visited Walt Disney World in 1996 and I was hooked, to this day the Disney Parks have continued to be a source of inspiration for me as a designer.

For my latest project, I looked back at EPCOT that first year I visited and created [four] designs commemorating experiences I loved which have now become extinct.
The four pins, pictured above, are modeled after…
The "Innoventions" sign (top left)
The "Tower of Life" DNA strand from the former "Wonders of Life" pavilion (top right)
Dreamfinder's Dreamcatcher machine from the original "Journey Into Imagination" ride (bottom left)
An Intercolony Shuttle seen in the "Space" ending of the "Horizons" ride (bottom right)
As of this writing (February 7th, 2016) the Kickstarter project has already met its humble funding goal, with 25 days to go. There are three backer levels:
£10 / ~$13: Get all four designs as high-quality vinyl stickers. (For those who want the designs but don't want to spend more money on actual pins.)
£30 / ~$38: Get all four designs as hard enamel pins.
£39 / ~$49: Get all four designs as both vinyl stickers and enamel pins.