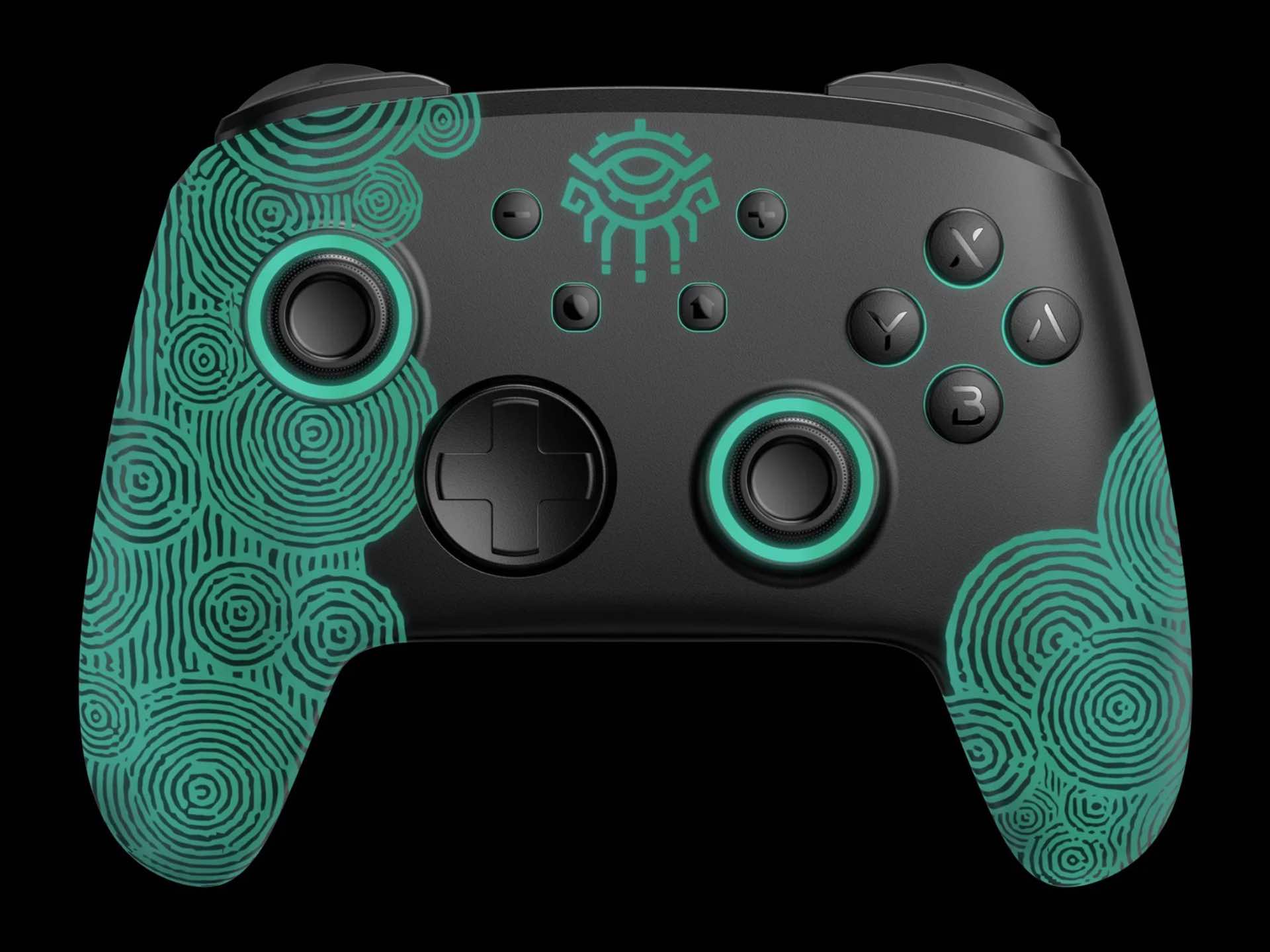 FUNLAB "FIREFLY" Wireless Luminous Nintendo Switch Controller
Speaking of light-up game controllers, there's an even cooler option available to Nintendo Switch gamers. It's called the FIREFLY wireless controller by FUNLAB, and rather than merely lighting up around the buttons, the members of this lineup feature a variety of designs that light up across the entire controller face!
Watch their promo video to see what I'm talking about:
What's cool is, you until you turn the lighting on, you'd hardly even know it was there. It looks like any plain controller until activated:
⭐️⭐️⭐️⭐️⭐️ "I love how it looks like a regular black controller, then Bam! Beautifully displayed swirls of light pop out at you and it makes for an awesome gaming experience."



—Lucinda M. (Amazon reviewer)
You can cycle through seven LED colors — red, yellow, blue, green, purple, orange, and pink, in that order — by pressing the light button located on the upper-right corner on the back: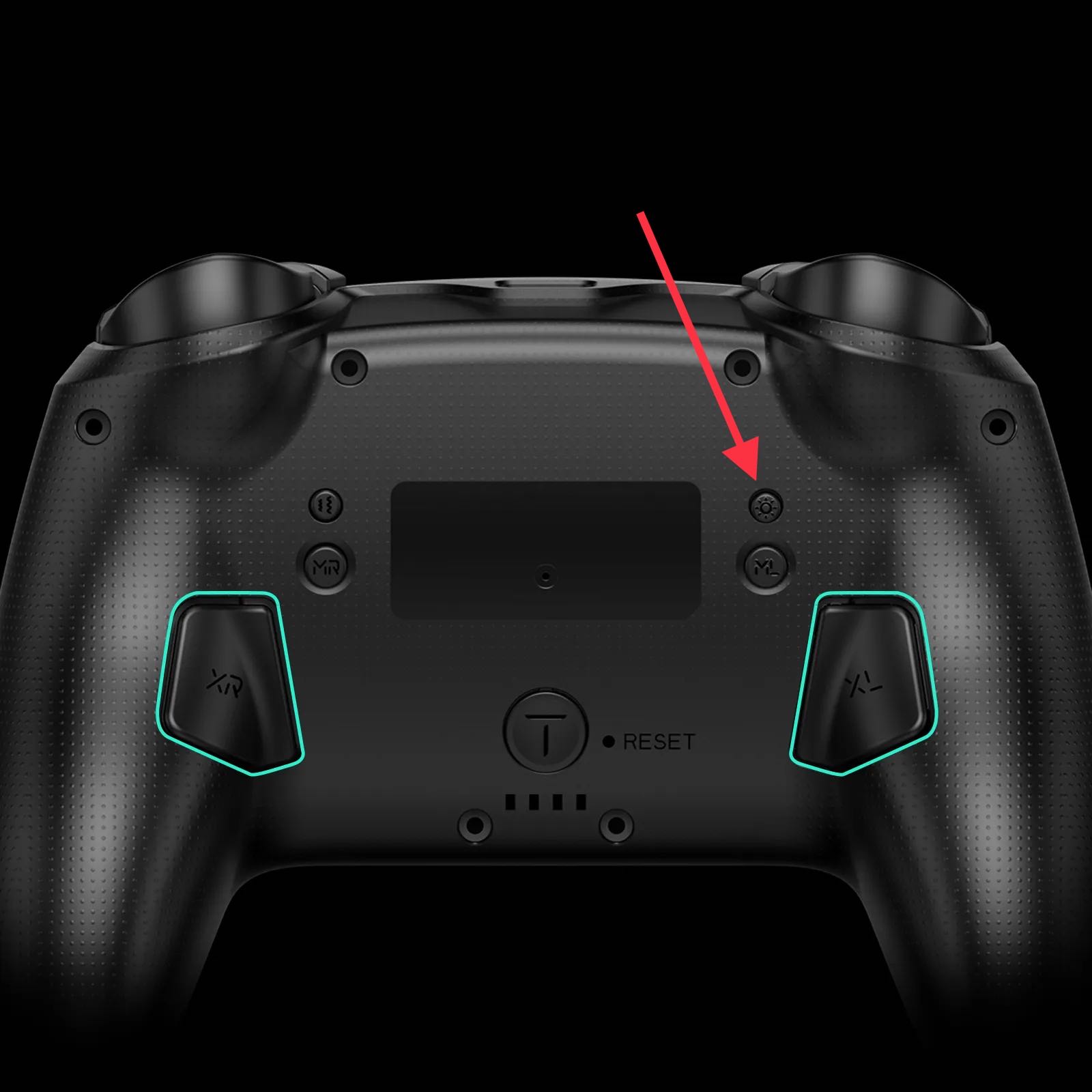 Several of the designs in the FIREFLY lineup are specifically inspired by The Legend of Zelda: Tears of the Kingdom, including the "Zonai" one pictured above, as well as the "Temple", "Kakariko", and "Mystic" variants.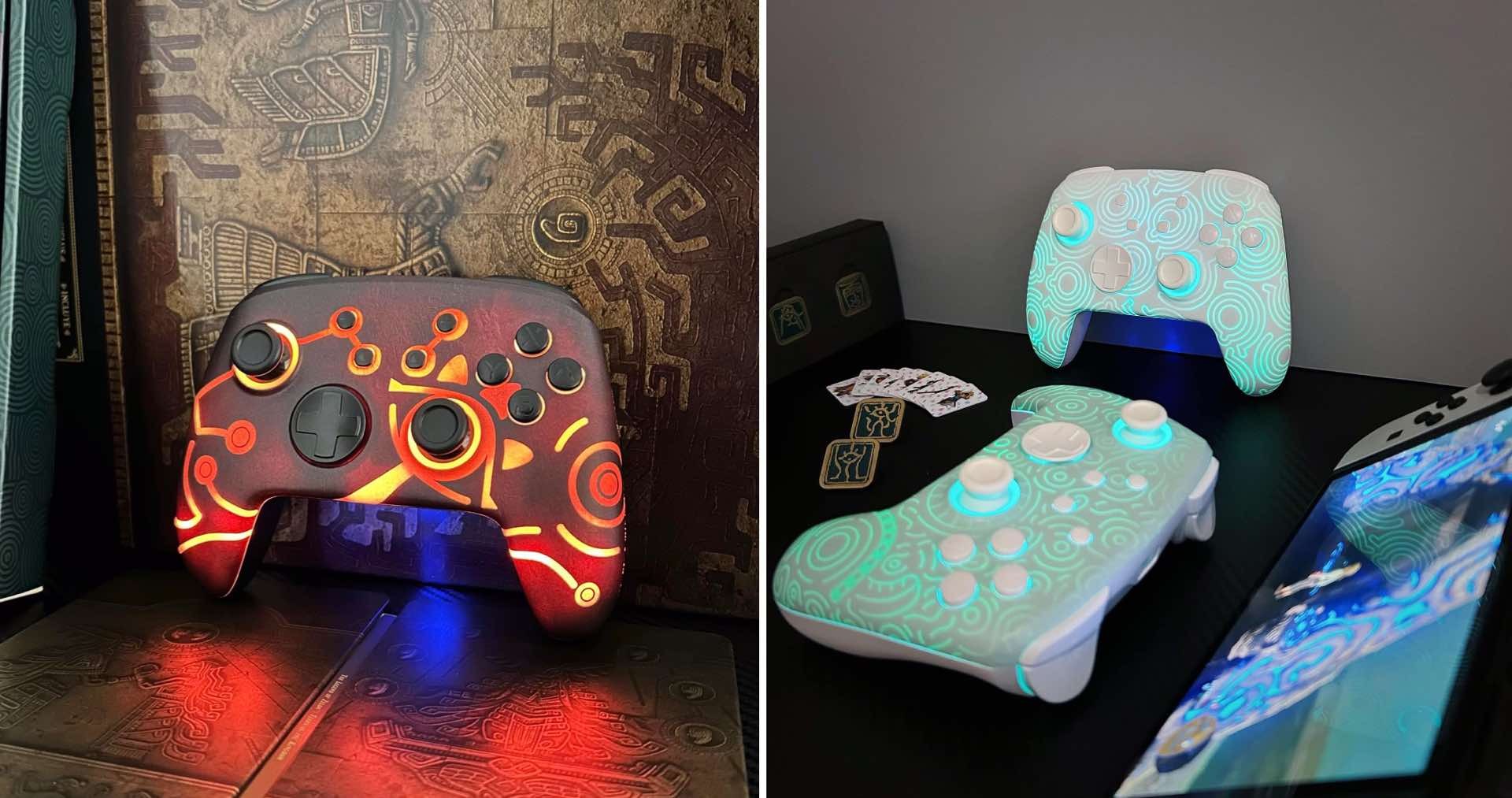 Each controller offers 950mAh of battery capacity, which is enough for 12 straight hours of playing time (not that I recommend such a thing). It also includes two swappable D-pads (one that's a full circle, and one that's just the '+' shape), two macro-assignable rear paddle buttons, five levels of vibration intensity, and nicely grippy handles.
In short, this is a Zelda fan's dream Switch controller, and it can be yours for $49 on Amazon.