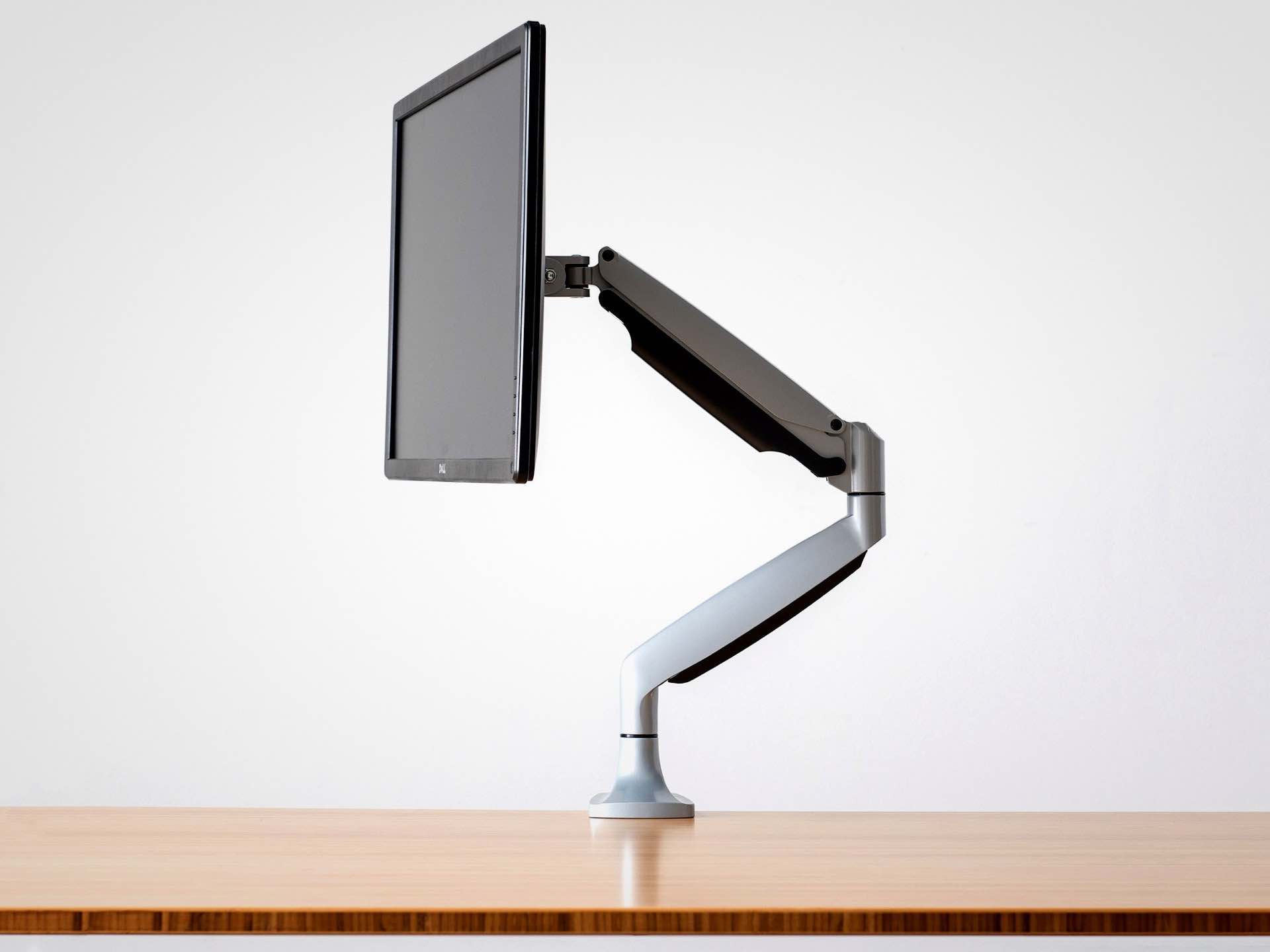 Fully Jarvis Monitor Arm
Whether you're sitting or standing while you work all day, having your monitor up and off the desk can be a real neck- and spine-saver — not to mention the invaluable extra desktop space you get out of the deal.
The Fully Jarvis Monitor Arm is a sleek and sturdy solution that not only brings the monitor to a more natural eye-level line of sight, but also makes it very easy and smooth to raise, lower, tilt, rotate, and swivel as needed.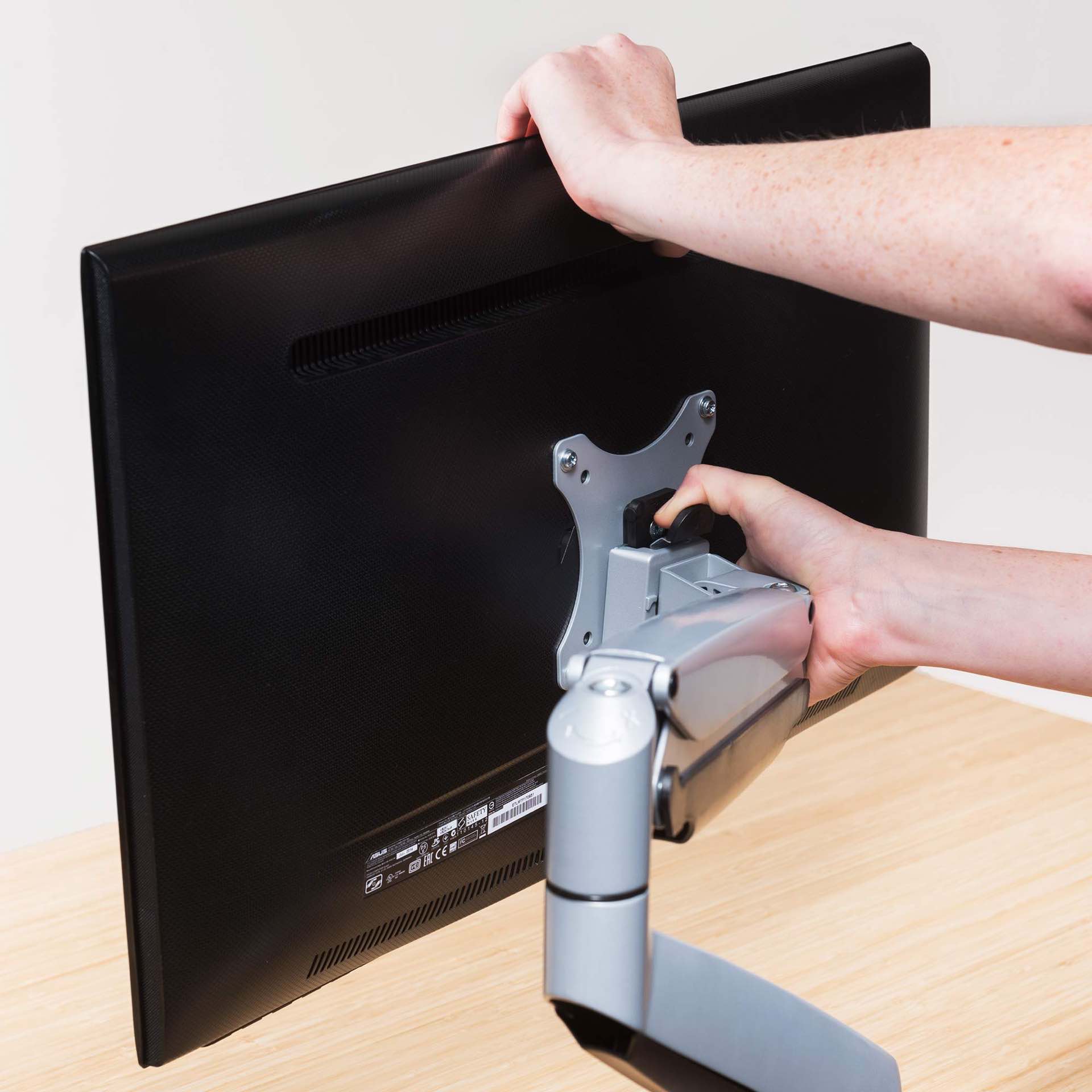 After being clamped onto any surface between 0.4″ to 3.5″ thick, the arm quickly clips onto the back of the monitor once you've attached the included VESA plate. It supports screens between 13″ and 32″ in size and can hold up to 19.8 pounds, which should cover most users' needs.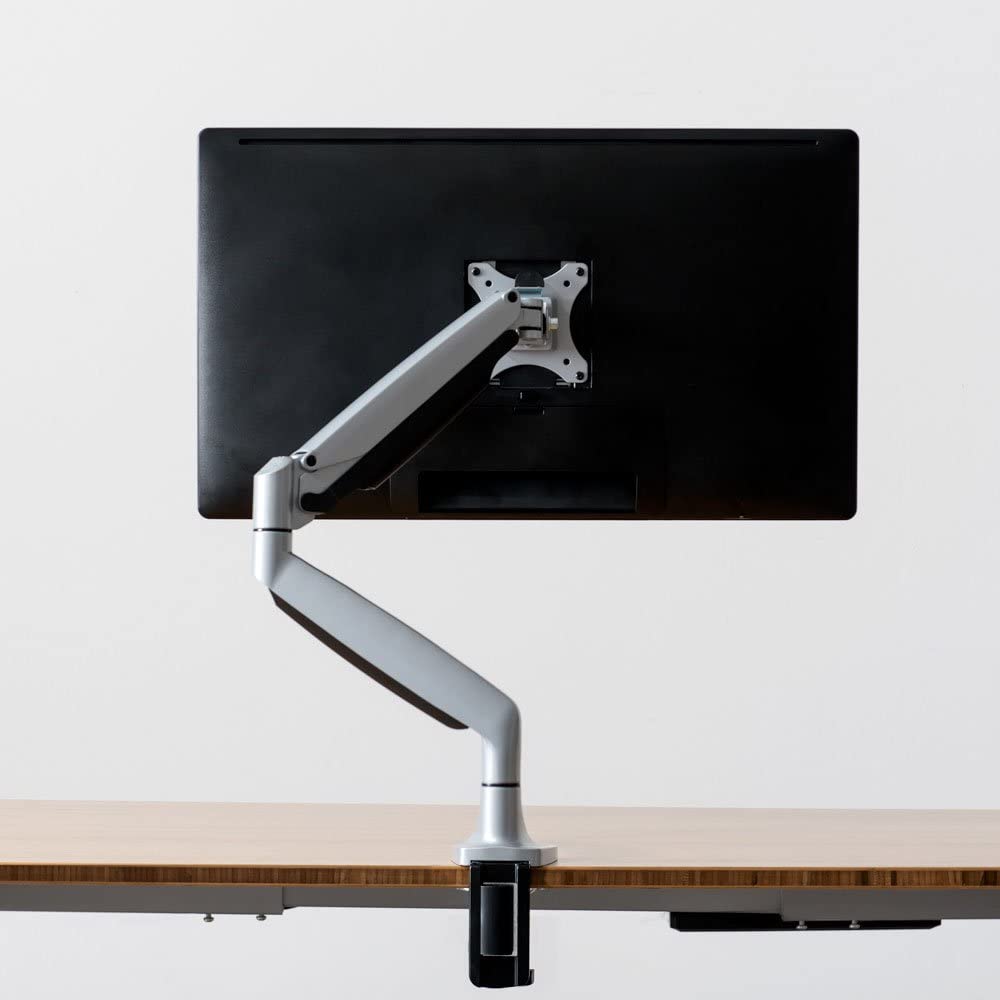 The arm's tension can be adjusted to accommodate different monitor weights, and you also get a bit of cable management as a bonus, so all in all, this a great value for the price.
Get the Fully Jarvis Montior Arm for $129 on Amazon.