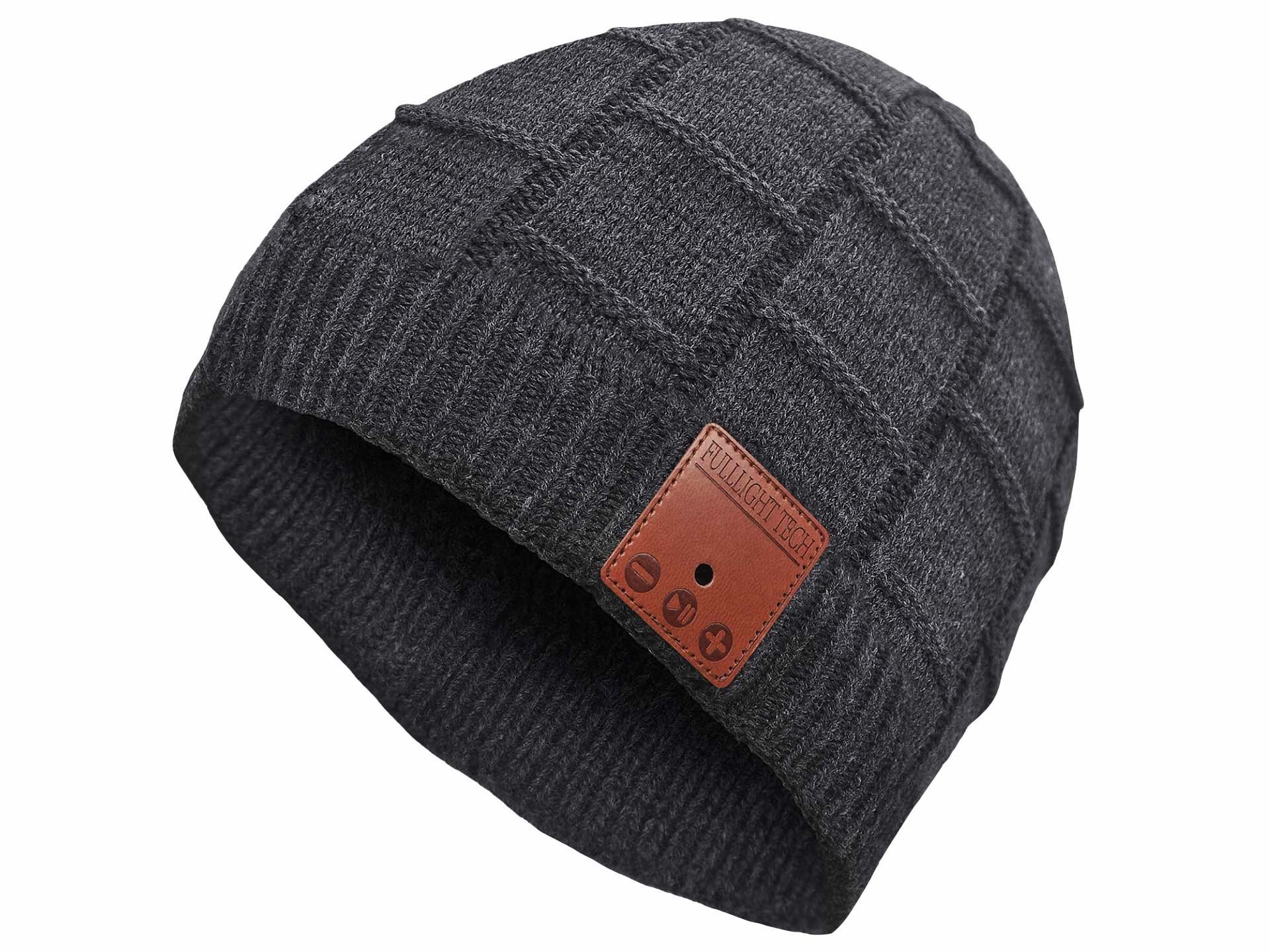 FULLLIGHT TECH Beanie with Built-in Bluetooth Earbuds
One cool (or is it warm?) gift you can give this coming holiday season is FULLLIGHT TECH's Bluetooth beanie hat, which has removable earbuds in the sides so the user can comfortably keep their head warm while jamming to their favorite tunes or listening to audiobooks in the brisk outdoors, or even taking phone calls on the go.
The earbuds can be controlled via three buttons (volume down, play/pause/power, and volume up) hidden in the leather patch on the righthand side, complete with indicator LEDs. They're not the highest-end earbuds in the world, but still plenty clean-sounding and enjoyable to listen to.
The beanie itself is comfy enough that you can sleep in it without issue, so you have this whole other benefit of being able to put on relaxing sounds or soft music at night without disturbing your partner. The battery lasts for 16–20 hours as well, so the earbuds can run 'til morning if needed.
You can buy this Bluetooth earbud beanie for $26–$32 on Amazon depending on color.