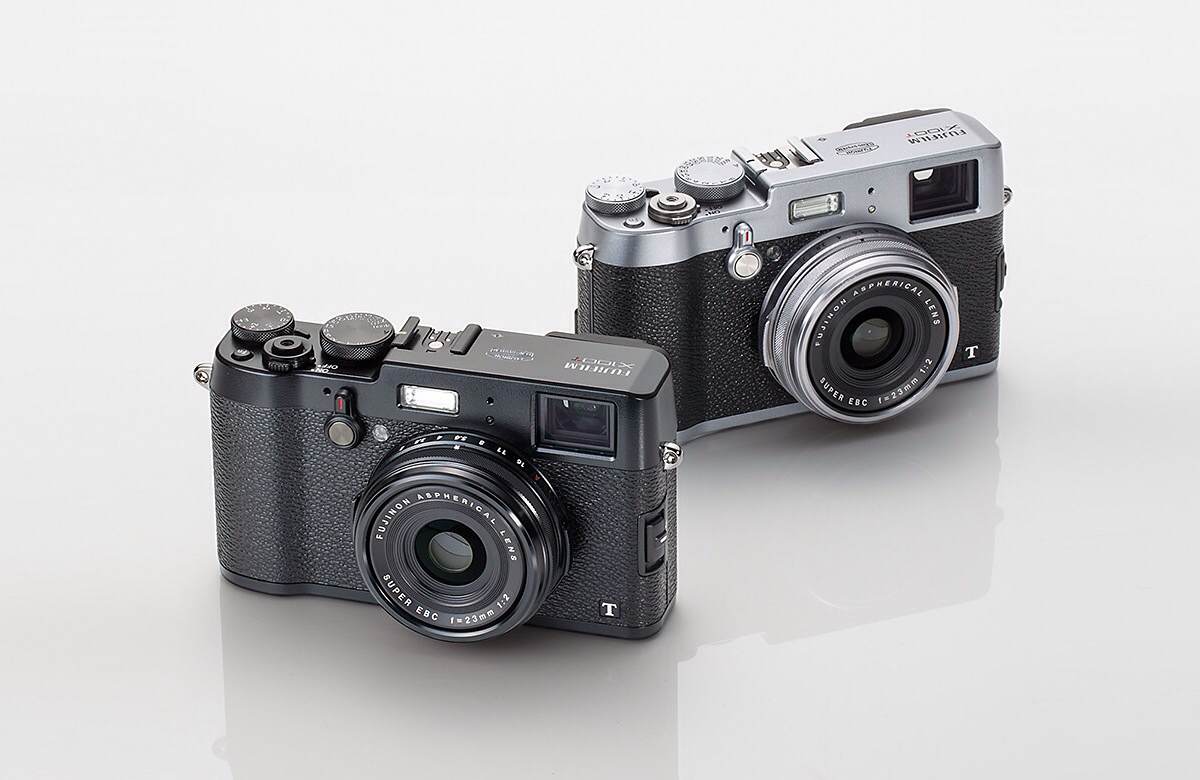 Fujifilm X100T Digital Mirrorless Camera
Fujifilm has announced their upcoming X100T camera, successor to 2013's widely beloved X100S. It's not so much a huge evolutionary leap as a well-considered refinement with significant improvements in all the areas that matter.
The most interesting new feature is the Digital Rangefinder, which is unlike anything I've ever seen. While looking through the optical viewfinder, you see a zoomed-in digital overlay of the focus point that adjusts for parallax in real-time. Also new is an electronic shutter mode, enabling the X100T to shoot silently at a mind-boggling max speed of 1/32000. As well as a modified aperture ring that moves in 1/3-stop increments rather than full-stops. There's even Wi-Fi support now!
As with the previous model, the X100T comes with a 23mm (35mm equivalent) f/2 prime lens and a 16.3-megapixel APS-C X-Trans CMOS II sensor.
The X100T is slated to release on November 30th, 2014 and can be pre-ordered now for $1300 in silver or black.