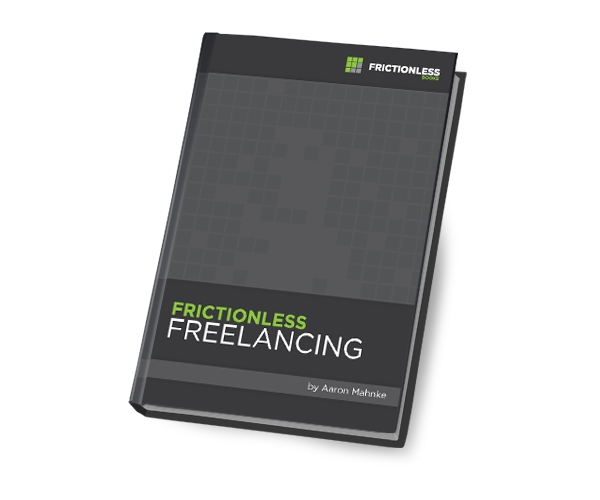 Frictionless Freelancing
I — like Shawn and Chris — have projects we consider side work or freelance. For my part, isn't much, but it is enough that it can spiral out of control if I don't manage it well. I think that's true for most people who do freelance, actually.
Thankfully, we don't have to do it alone. Freelance designer, editor and all-around-nice-guy Aaron Mahnke has written a book to help dealing with everything from productivity and business practices to client relations and billing. Aaron looks at these (and other) components of a freelance business and lays out ways to reduce the friction and headaches found in each of them. I've been doing side work for years, and I learned a ton from reading this thing.
The best part? The $14 ebook bundle of Frictionless Freelancing (DRM-free copies in multiple formats with bonus material) is $9.99 this weekend with coupon code 'SNOWBALLS.' The paperback is available for $19.