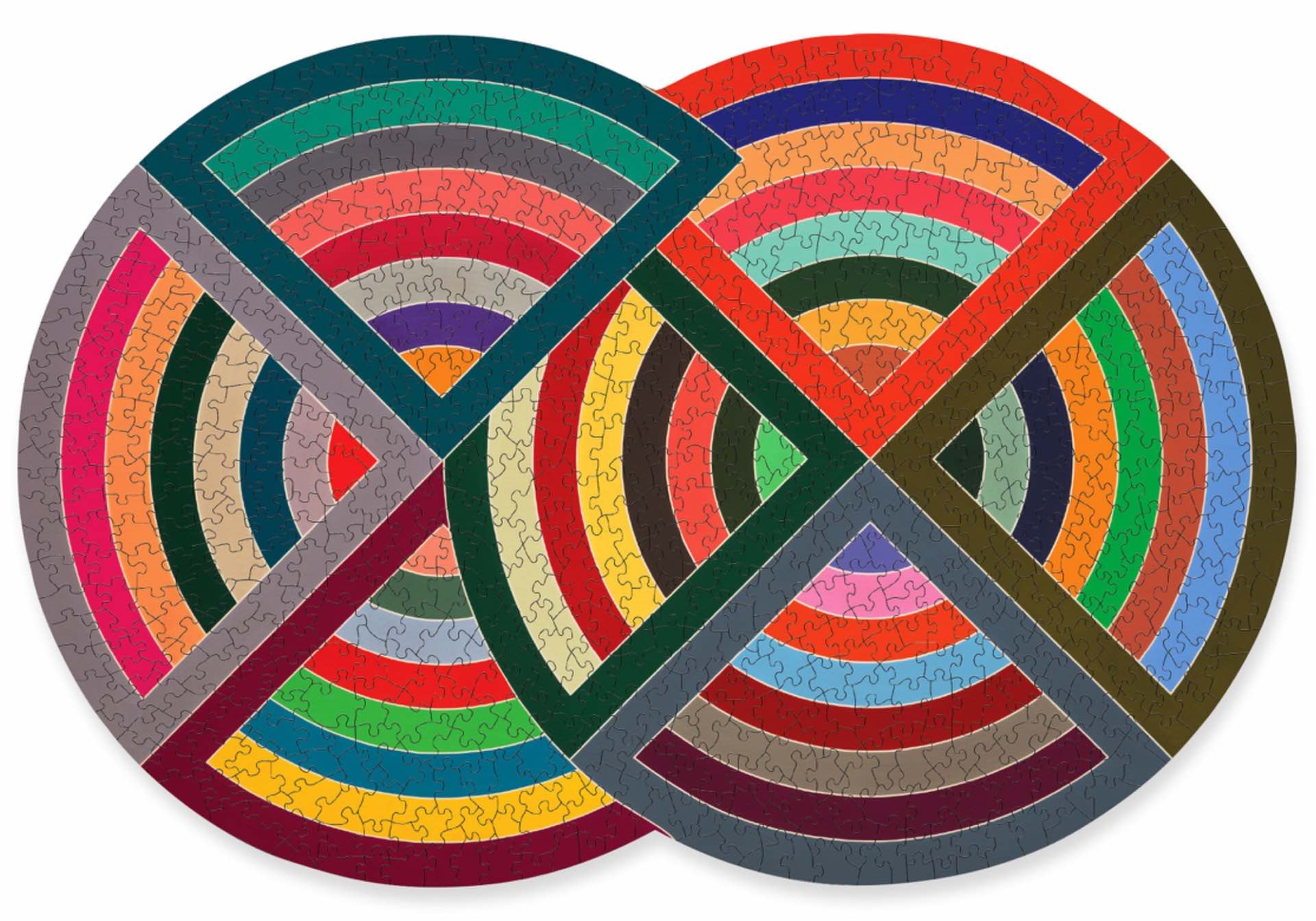 Frank Stella + MoMA "Firuzabad" Jigsaw Puzzle
Based on the colorful geometric painting Firuzabad by American artist Frank Stella in 1970, this 750-piece jigsaw puzzle is a unique and vibrant way to challenge yourself for a few days. With its odd-shaped pieces and the abstract nature of the artwork itself, you'll not only stretch your brain muscles a bit, you'll come away with a great appreciation for this classic and complex work of art.
Get the puzzle for $19 on Amazon. It would make a great gift, so feel free to pick up more than one!