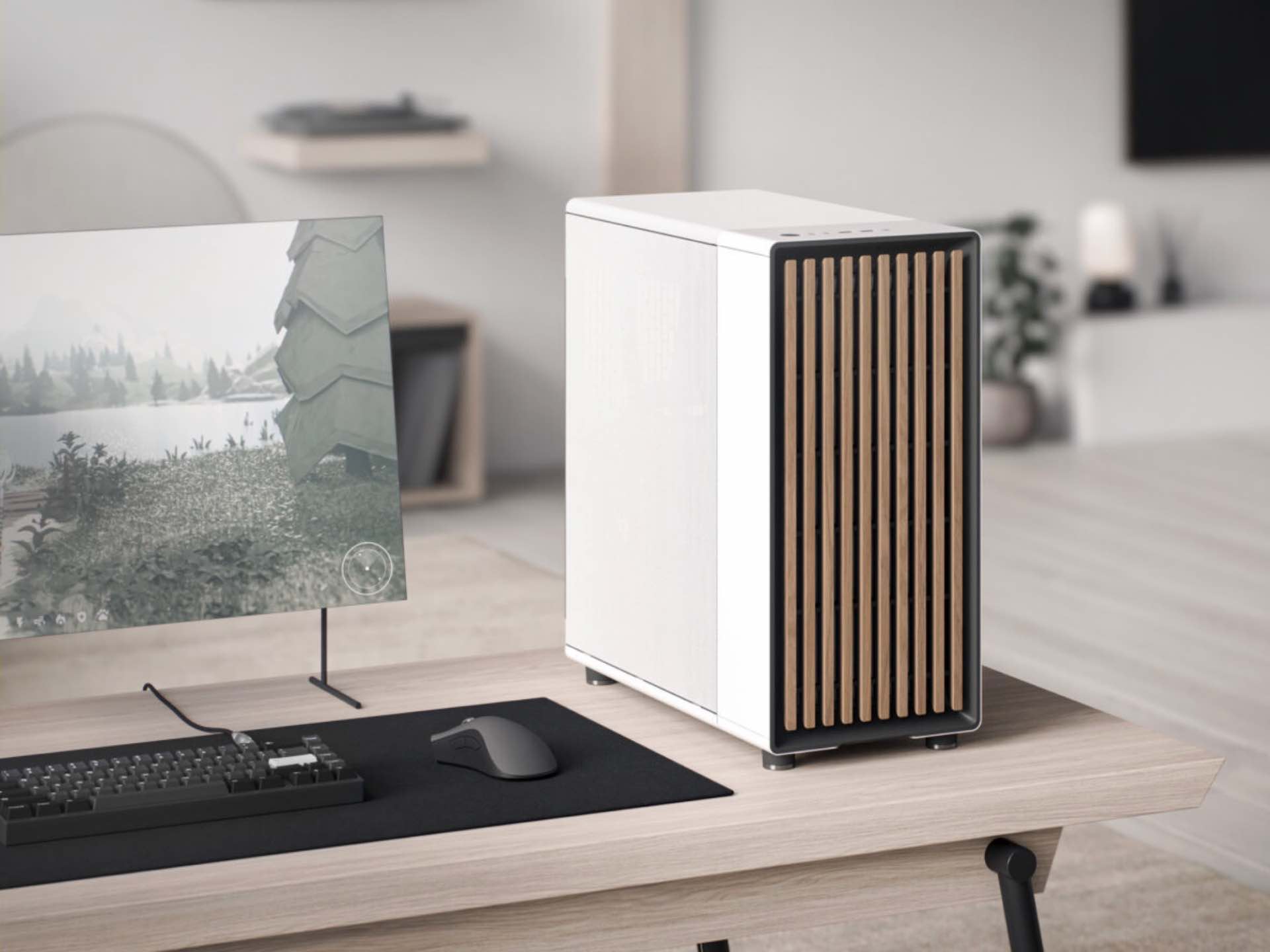 Fractal Design "North" Gaming PC Case
When you think "gaming PC," what's the first image that comes to mind? For me it's some kind of garish monstrosity that never should've seen the light of day. Those of us who went to LAN parties back in the early 2000s saw some truly awful ones.
But it doesn't have to be so! Check out the "North" case by Fractal Design, which adds a level of sophistication to your gaming station (and really, your living space as a whole) that you wouldn't expect from a product in this category.
No cheesy neon lighting, no glowing tubes full of who-knows-what, no bizarre body shape, no ugly color schemes — instead, you get a midcentury modern-esque ATX chassis that makes use of neutral tones and natural materials, like the real wood front panels (oak or walnut), the sleek metallic details (brass or steel), and the faux leather access tab.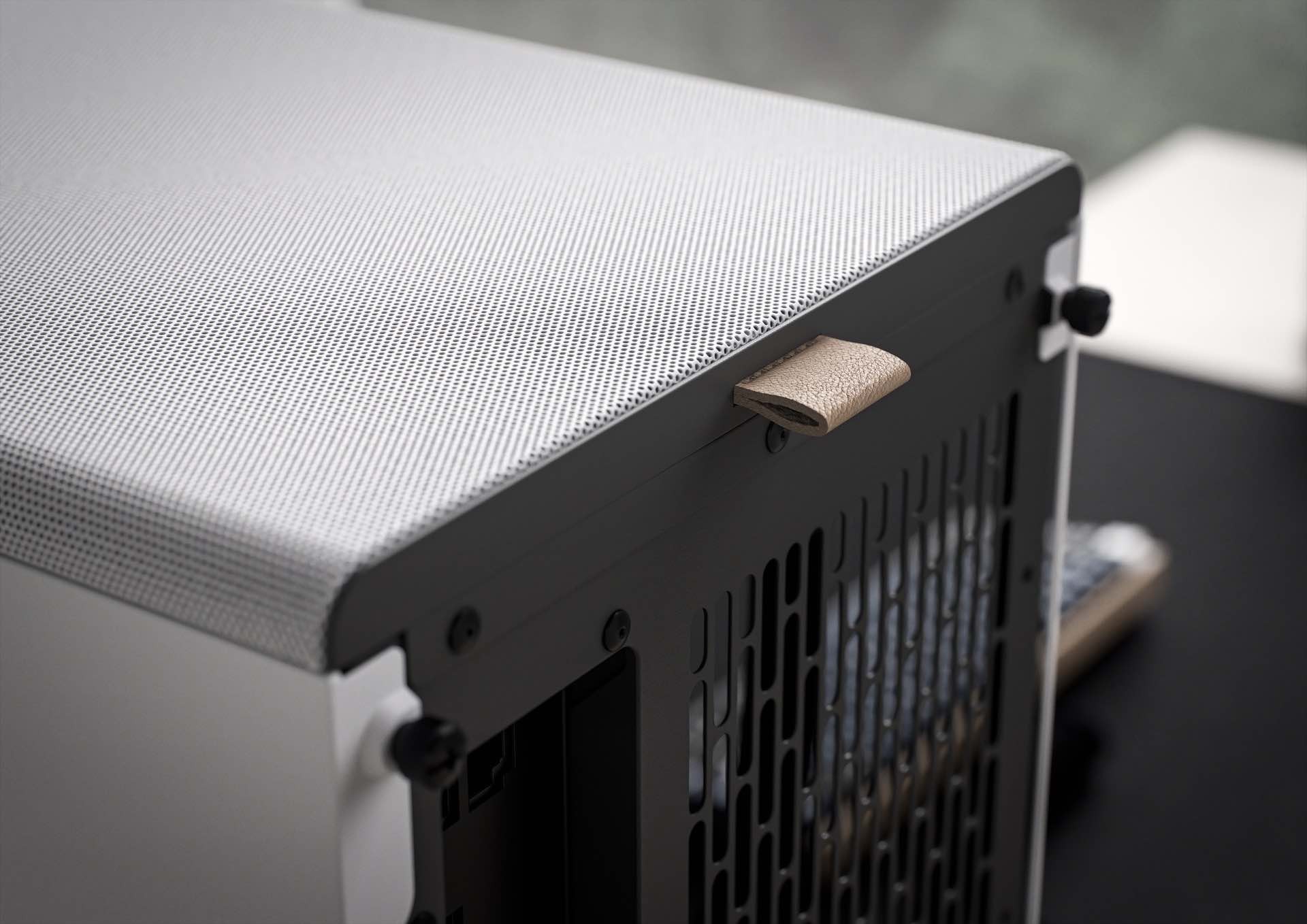 On top of its good looks, the North case offers a good deal of functionality and is designed to compatible with a variety of hardware configurations.
It supports a top-mounted radiator up to 240mm and a front-mounted radiator up to 360mm in size, plus a 120mm fan on the back. To give you a head start, it comes with two 140mm fans pre-installed on the front. Swapping those out for a radiator or other fans is totally up to you, but your decision will affect the size of GPU you can install — up to 355mm with front fans or up to 300mm with front radiator.
Also included with the case are two 3.5″ + 2.5″ dual drive mounts and two dedicated 2.5″ drive mounts, meaning it supports up to six hard drives right out of the box. On the top front, you have access to two USB-A 3.0 ports, one USB-C 3.1 Gen 2 port, a microphone jack, and a headphone jack.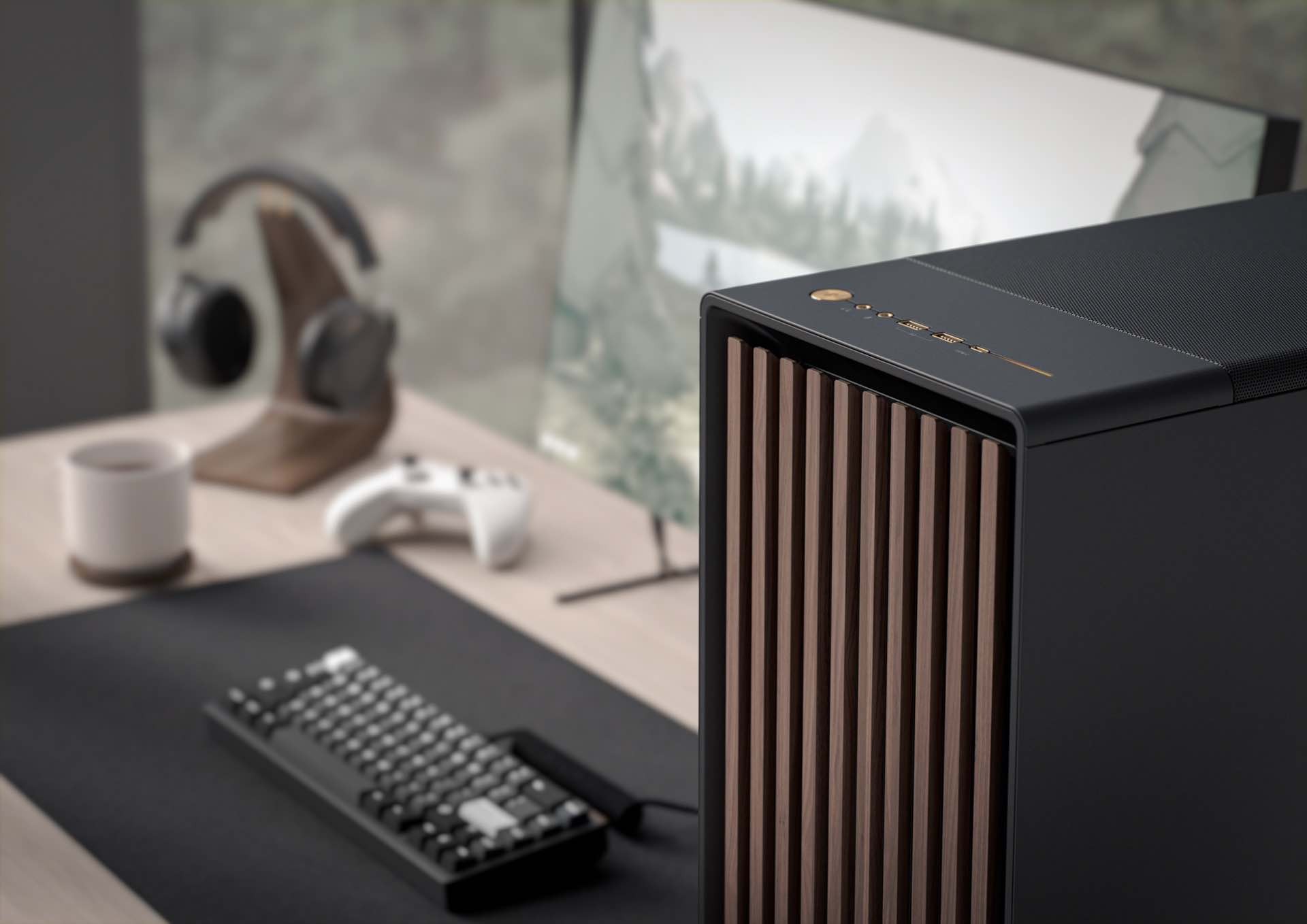 There are four variations of the case to choose from:
(Note: The models with mesh side panels each come with a fanhub and a side fan bracket, so you have two more places to install fans if needed.)
As I write this on December 19th, 2022, the North case is temporarily unavailable on Amazon so you'll have to keep checking back or find another retailer.