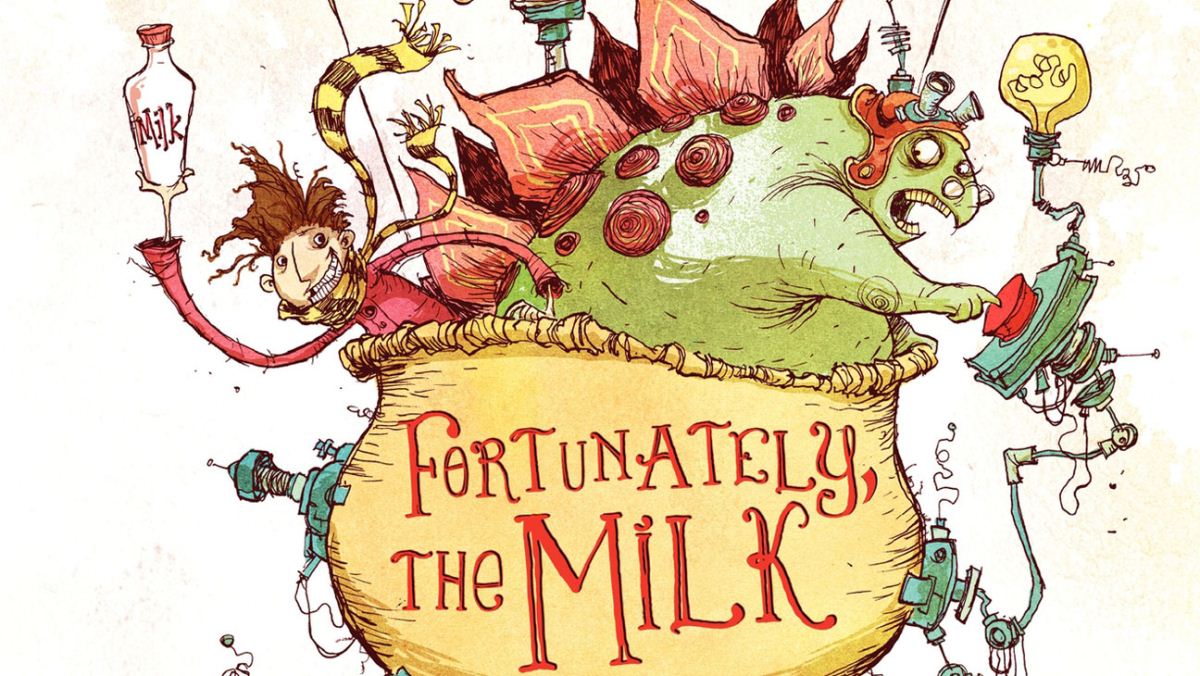 'Fortunately, the Milk' by Neil Gaiman
Fortunately, the Milk is a children's book written by Neil Gaiman—and illustrated by one of my favorite comic artists, Skottie Young—that tells the tale of a father who goes out to buy some milk and returns with a wild story for his kids to hear.
The premise sounds silly, and the book is certainly full of silly events. But it's also a very charming and funny story, replete with Dr. Who-like time travel, dinosaurs, pirates, aliens, and all manner of other creatures. Although a kid's book at heart, Fortunately, the Milk is fun for people of all ages to read. The fantastic illustrations are icing on the cake.
Speaking of the illustrations, I would recommend getting this book in hardcover ($9) or paperback ($6) form. An $8 Kindle edition exists, but it just doesn't do the artwork justice.