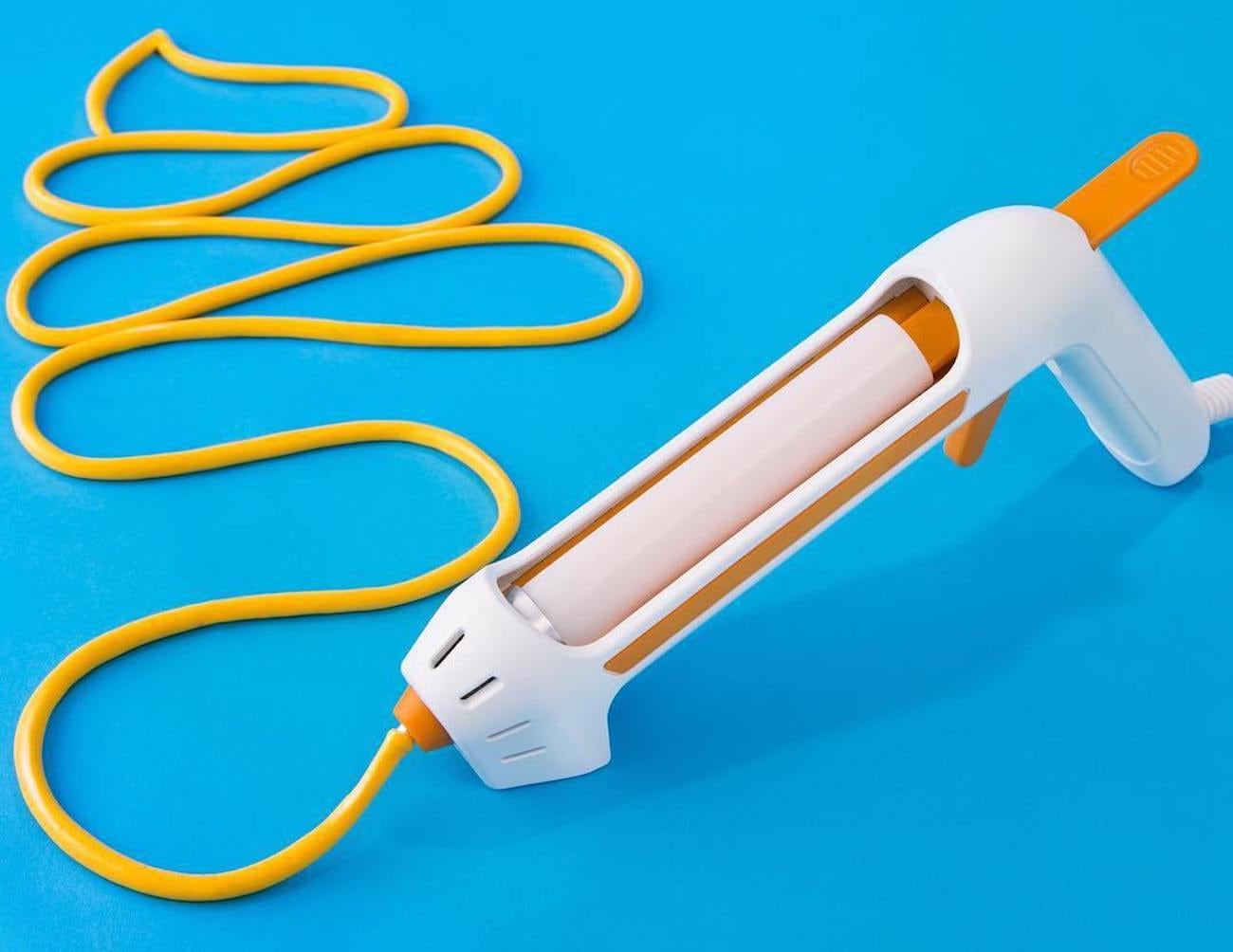 Fondoodler — The "Hot Glue Gun" for Cheese
Here's a novelty gift idea for you: the BuzzFeed-licensed Fondoodler, which…well, it's a hot glue gun, but for cheese.
Ridiculous? Yes. Necessary? Also yes.
In the box you get the Fondoodler body, a cheese canister, a push rod, and a cleaner brush. Load up any cheese you want — string, shredded, block, sheet, whatever you got — plug it in, wait a few minutes for the cheese to melt, then have fun drawing, designing, decorating, and building any cheesy creation you can dream up. When you're done, the removable parts can all be tossed in the dishwasher for easy cleanup.
It's a silly product, sure, but it's meant to be. Even the Q&A section on Amazon has a little fun with it:
Is this legal in California or Chicago? Or is its capacity reduced there?

Answer #1: It is but there's a three day waiting period to purchase it, which includes an FDA background check. Automatic version sales are limited to Alaska and Texas.

Answer #2 (from the seller): The Fondoodler is not bound by the now-expired Federal Assault Weapons Ban of 1994 or any of the eight U.S. state restrictions on high-capacity magazines. If extra cheese cartridges are one day sold for the product, restrictions may be applicable. ALWAYS DOODLE RESPONSIBLY
Get the Fondoodler for $30 on Amazon.