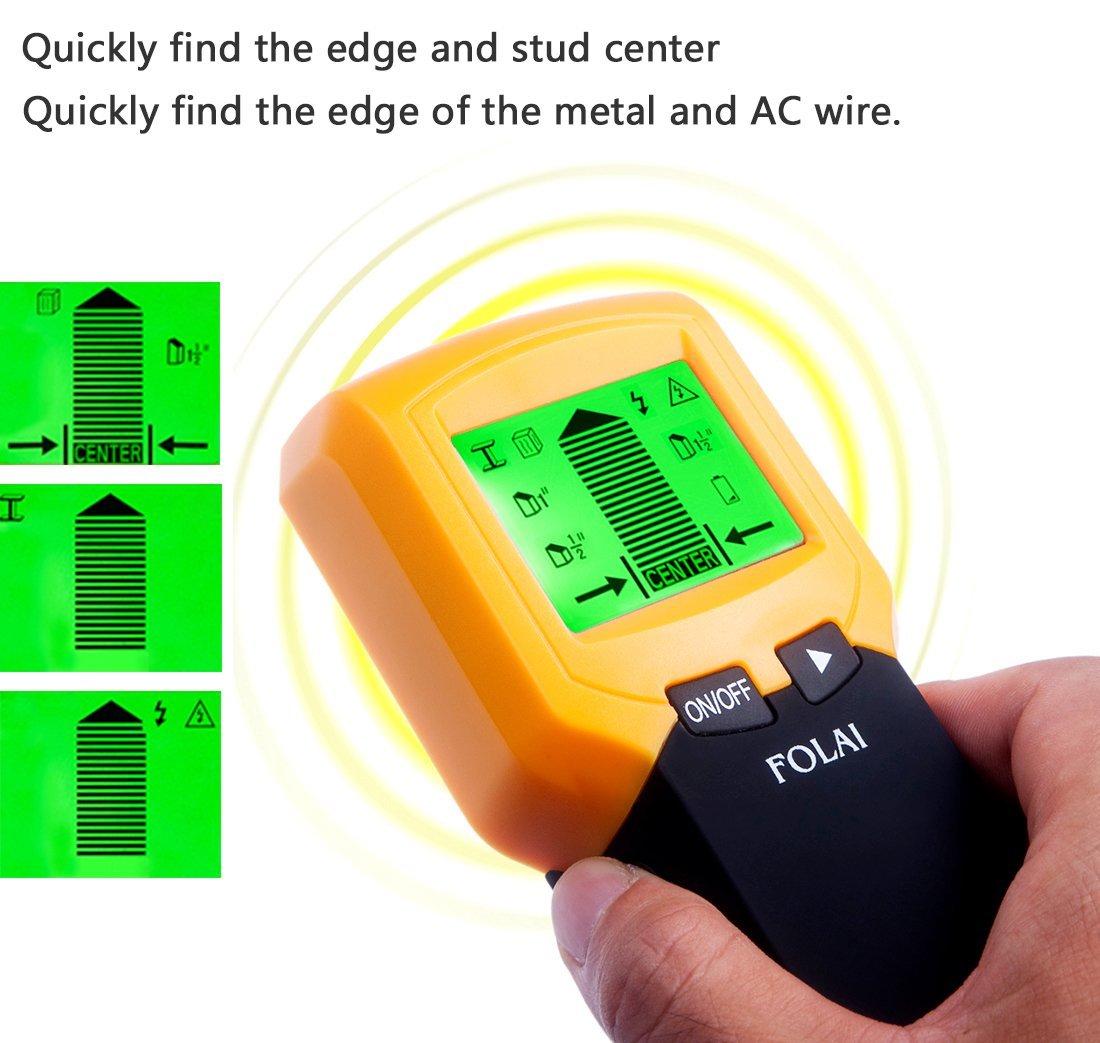 FOLAI Stud Finder
My old stud finder was just not working that well in my garage. I think the drywall in there is thicker than normal, so it never could find anything. This meant that I was shooting in the dark when hanging shelves. I picked up the FOLAI Stud Finder on Amazon, and my problem was solved.
It quickly locates edges and center of metal studs, pipes, rebars, joists behind walls, floors and ceilings, also indicates the presence of live AC wire. It can scan in up to 1.5″ of drywall as well.
Get it on Amazon for $22.59.