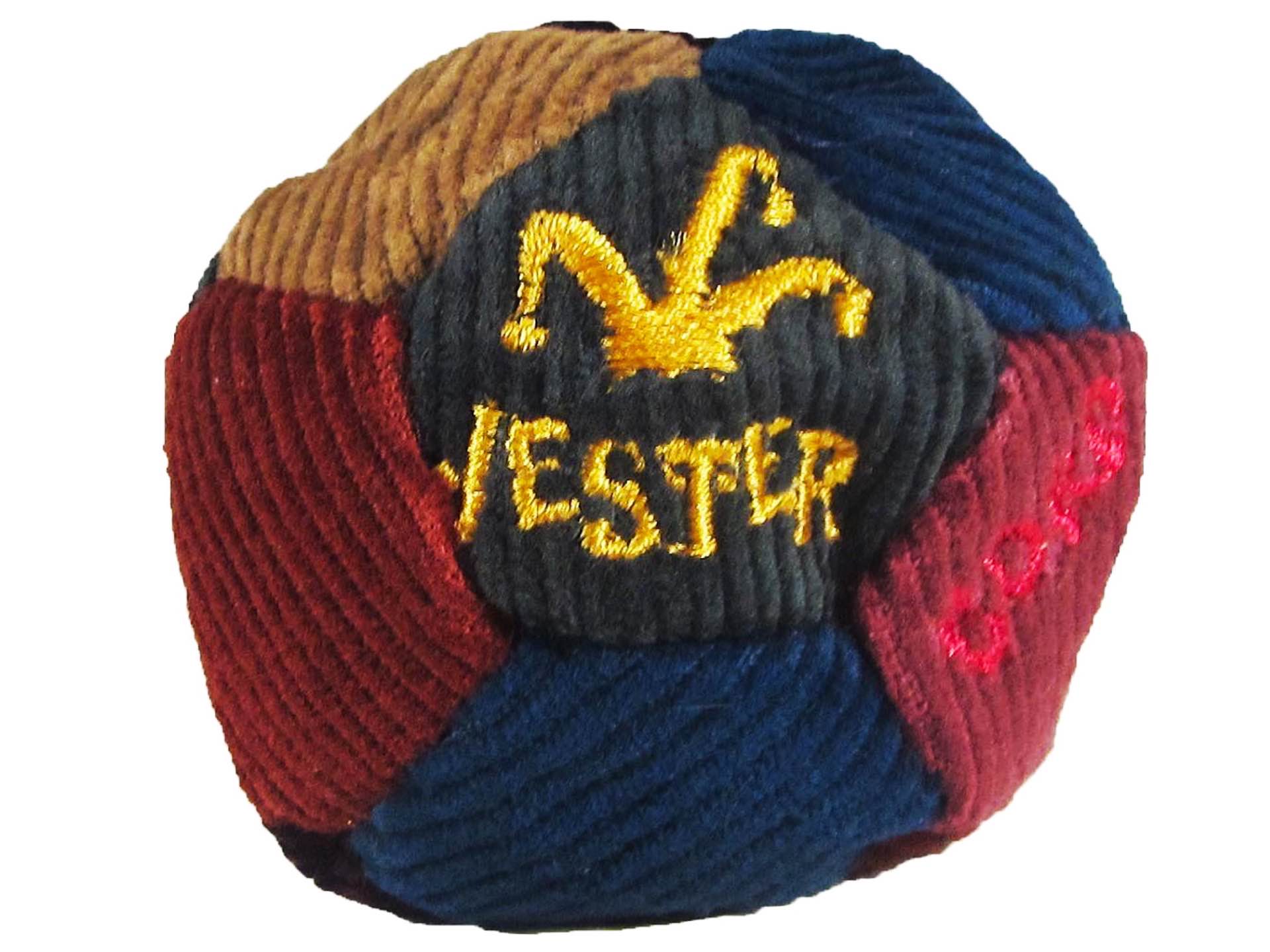 Flying Clipper "Jester" Corduroy Footbag
In my neverending search to find simple, non-screen ways for my son to occupy his time at home — not to mention work off some of that pent-up energy he's famous for — it struck me that I've somehow never introduced him to the world of hacky sacks. The answer's been right there in front of me!
This 12-paneled corduroy "Jester" footbag by Flying Clipper — a company whose three founders are all former World Footbag Champions that have been inducted into the Footbag Hall Of Fame — is a very solidly made yet pleasantly soft hacky sack that I believe will hold up to my son's abuse for years to come.
Measuring 2¼" in diameter and filled with enough fine sand to bring its weight to around 60–70 grams (less than a quarter pound, in any case), there's a certain heft to this footbag that makes it easier to control without it flying/bouncing off somewhere after being kicked. It just feels great to play with, whether it's doing tricks by yourself or playing a game with others.
The corduroy texture also feels quite nice in the hand, so when you're not kicking it around, it makes a wonderful stress reliever or fidget toy you can squeeze and roll in your hands.
Get it for just $10 on Amazon.