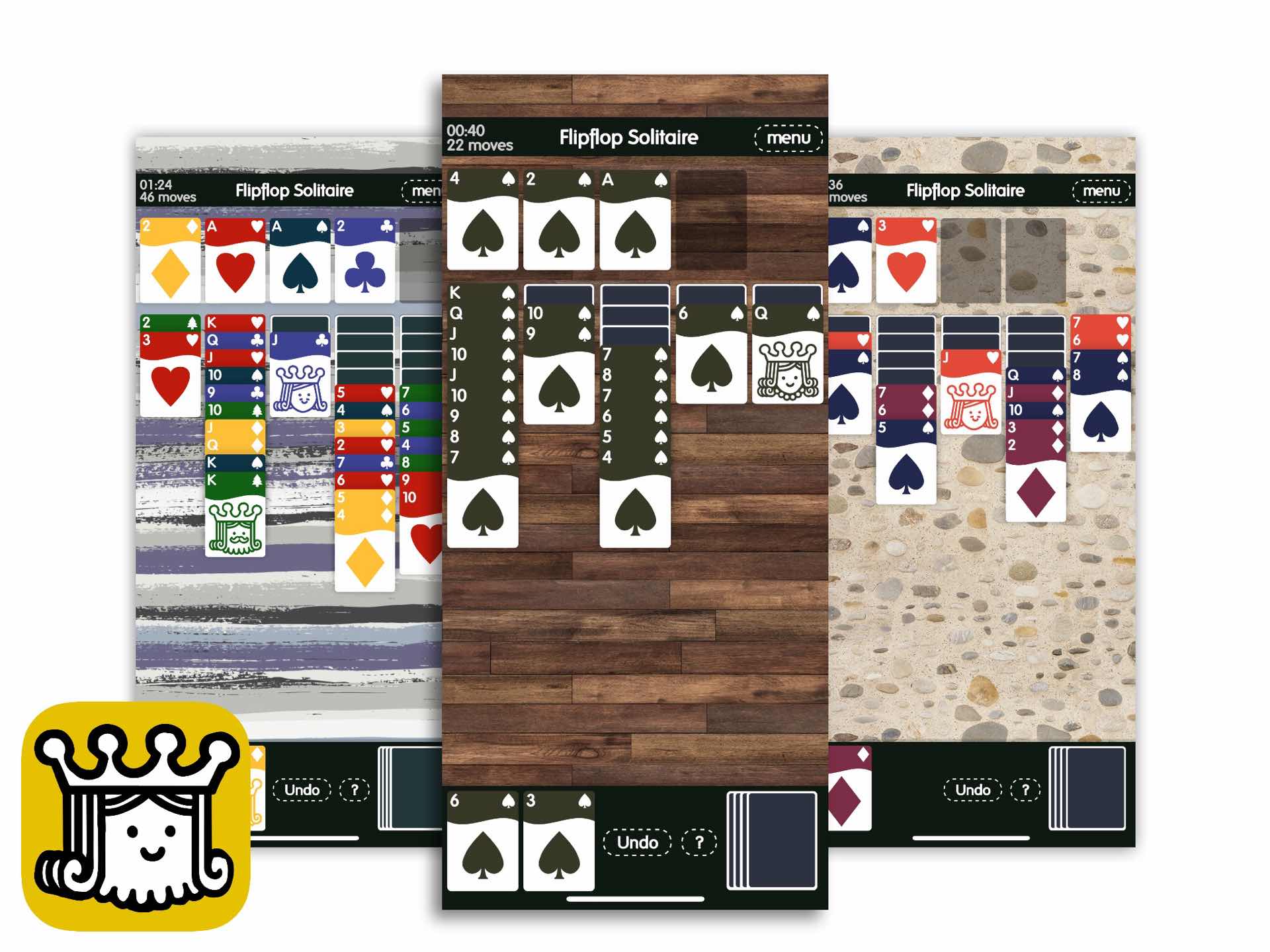 FlipFlop Solitaire for iOS
This game rules, it has been destroying me for the last month.



—Max Temkin, (creator, Cards Against Humanity)
FlipFlop Solitaire is the latest iPhone and iPad game by Zach Gage (aka @helvetica on Twitter). Instead of messing with the rules of chess, this time he's screwed around with…well, solitaire:
In Flipflop you can stack down, up, or even both ways on a single stack!
Need to stack an 8 on a 7, or a club on a spade? No problem!

- but –

Be careful, you can only move a stack of a single suit!
It's fun and freeing, but still challenging and captivating.
This game brings a lot of depth, surprise, and novelty to the table (pun intended) without making Solitaire any less relaxing to play. It's free to download on the iOS App Store, with a $3 in-app purchase to unlock extra card suits.