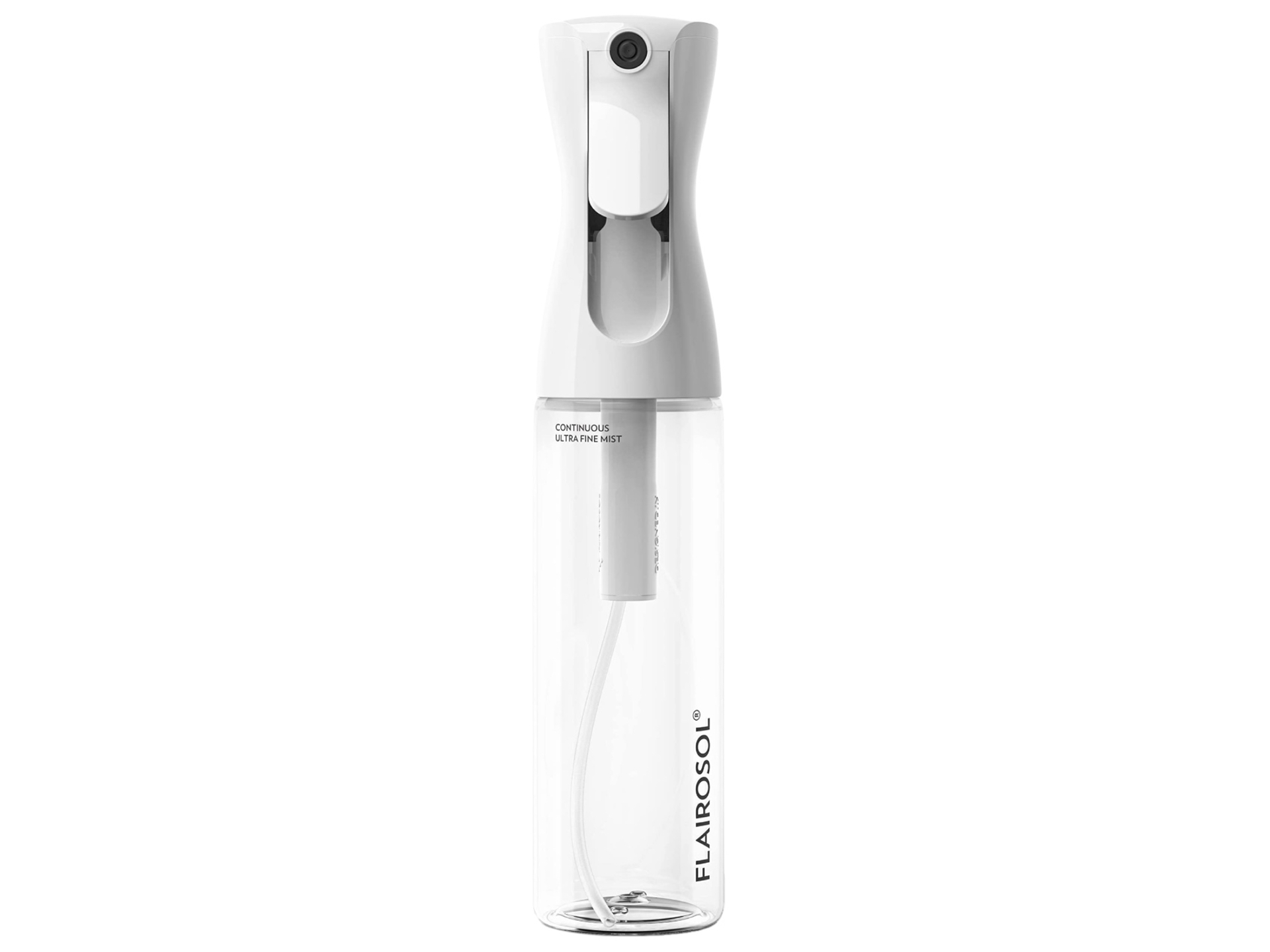 FLAIROSOL Ultra-Fine Continuous Mist Spray Bottle
Window cleaner is something that gets used a lot around our home, mainly because our two kids are a pair of mess monsters who seem to brush their teeth like this or do things like breathing onto car windows to draw pictures.
I've gone through a number of generic dollar store-type "reusable" spray bottles over the years, all of which have frustratingly stopped working for no apparent reason. I wanted to try something different this time, and I'm hoping that the Flairosol continuous sprayer will finally be the keeper I've been looking for.
It's a stylish looking bottle that uses pre-compression technology to put out a fine mist for several seconds per pump, rather than having to keep pulling the spray trigger over and over. In theory this should lead to a bit more longevity of the mechanism, but we'll see.
I like that this type of bottle can be used for a variety of applications outside of just home cleaning, such as gently watering plants, applying homemade skin and hair products, spraying homemade insect repellent or air fresheners, etc.
A 10 oz bottle is $13 on Amazon and comes in a few styles:
There are also other brands who sell this same type of bottle, so if the Flairosol ones are out of stock for whatever reason, you can still find similar ones elsewhere.