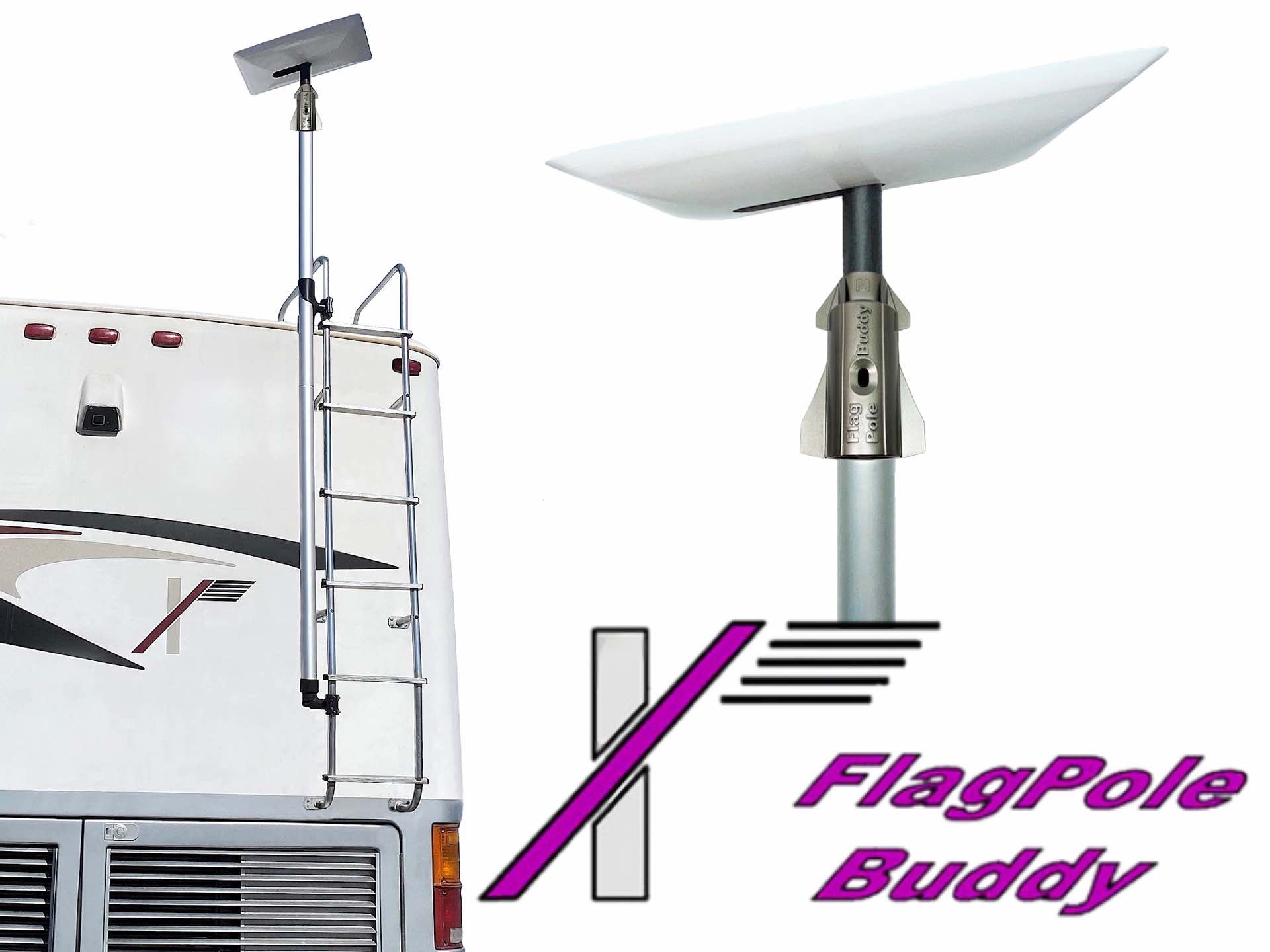 Flagpole Buddy Gen II Starlink Mounting Kit for RVs
My wife and I recently decided to pull the trigger on getting Starlink for our RV. We've moved between a few different places since receiving our setup, and so far the connectivity has been pretty good, provided we find campsites that have a nearby clearing to set it in.
We can already see however that there will be situations in our travels where having our "Dishy" set up high off the ground, above most obstructions, will buy us some additional sky visibility. Every inch counts!
While the market for Starlink RV mounts is in its relatively early days, there are already a large number of great options out there. One of the more popular ones is the Flagpole Buddy mounting system, which works with second-generation (rectangular) Starlink dishes like ours.
It clamps onto the RV's rear ladder in two places to keep it secure against the wind, and once installed, you can easily put up or take down the dish without ever having to climb up the ladder: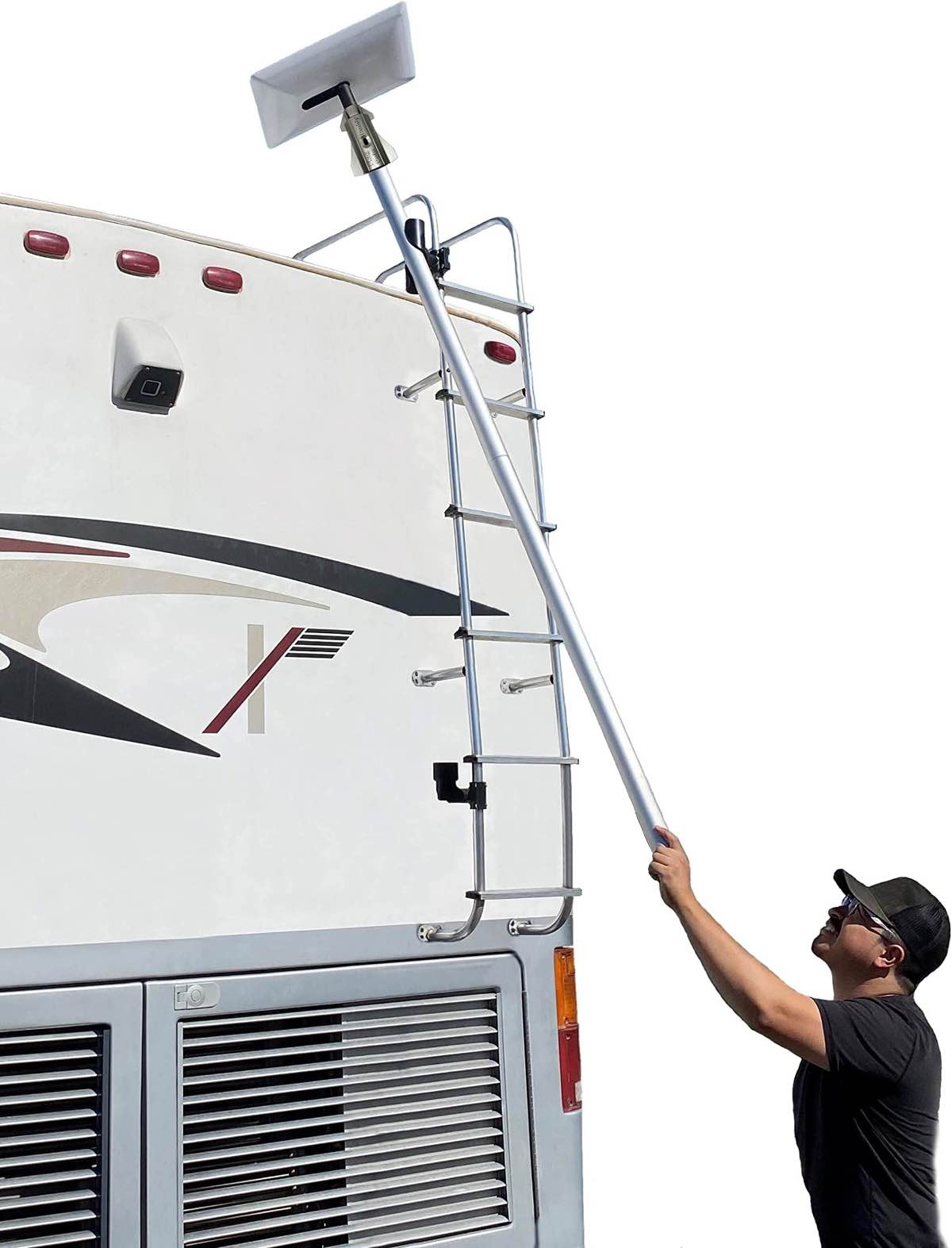 This mount system places the Dishy 14 feet above ground level, which should clear most RV roof obstructions (your own and your neighbors') just fine. At that point, only the densest tree coverage will still be able to get between you and that sweet, sweet high-speed internet.
There are also three included clamps that keep the Starlink dish's super long cable close to the ladder as it runs down, rather than letting it flap around everywhere: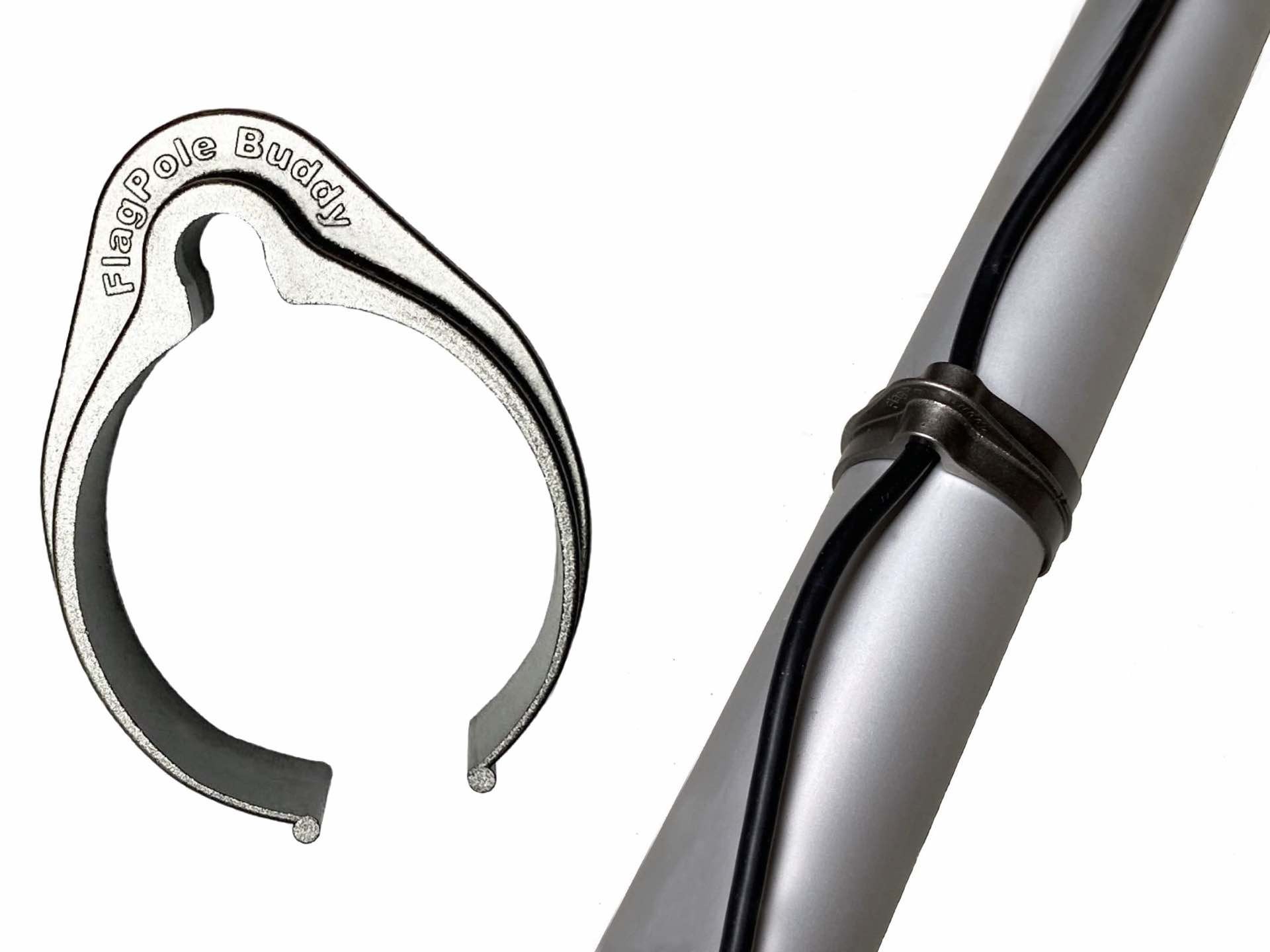 One of my favorite little touches is the dish adapter they modeled after the SpaceX Starship: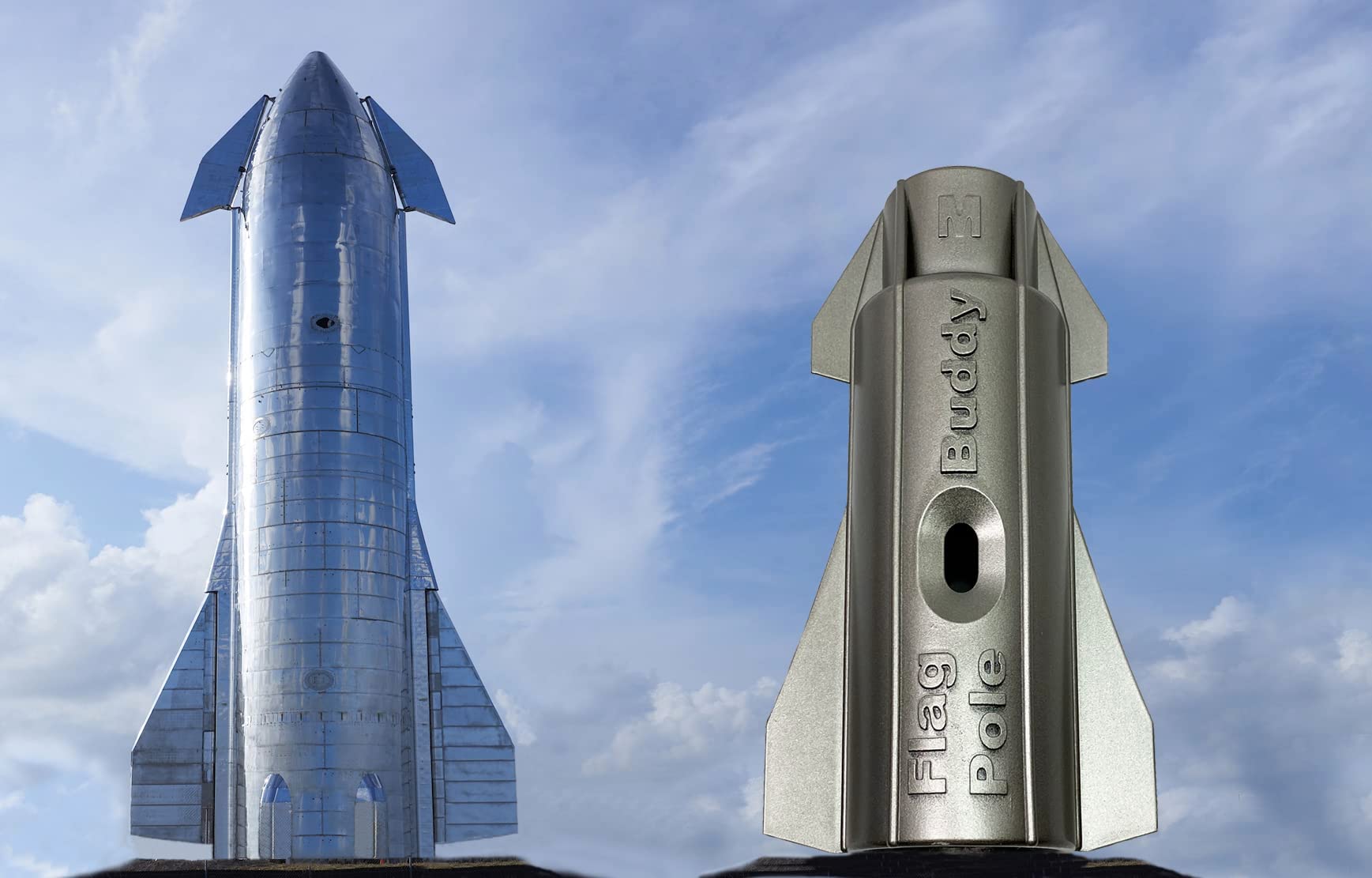 You can get the Flagpole Buddy Starlink mounting kit for $200 on Amazon.