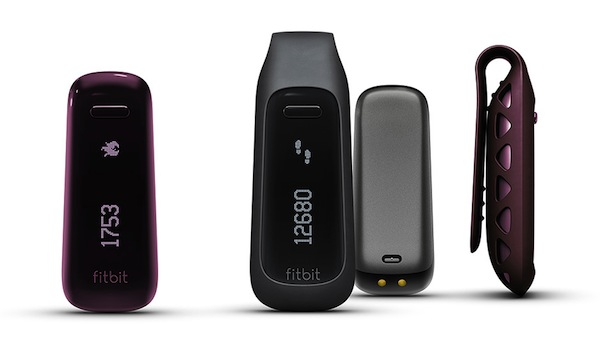 Fitbit One
An upgrade from the company's popular Ultra device, the new Fitbit One tracks steps, stairs climbed, calories burned, and quality of sleep when worn on the wrist at night. The new device adds vibrating alarm like the Jawbone Up, which is no longer for sale.
Coupled with the company's updated iOS app, the Fitbit One can sync data over Bluetooth 4.0.
The $99.95 Fitbit One Wireless Activity + Sleep Tracker will go on sale later this fall, and can be pre-ordered today.