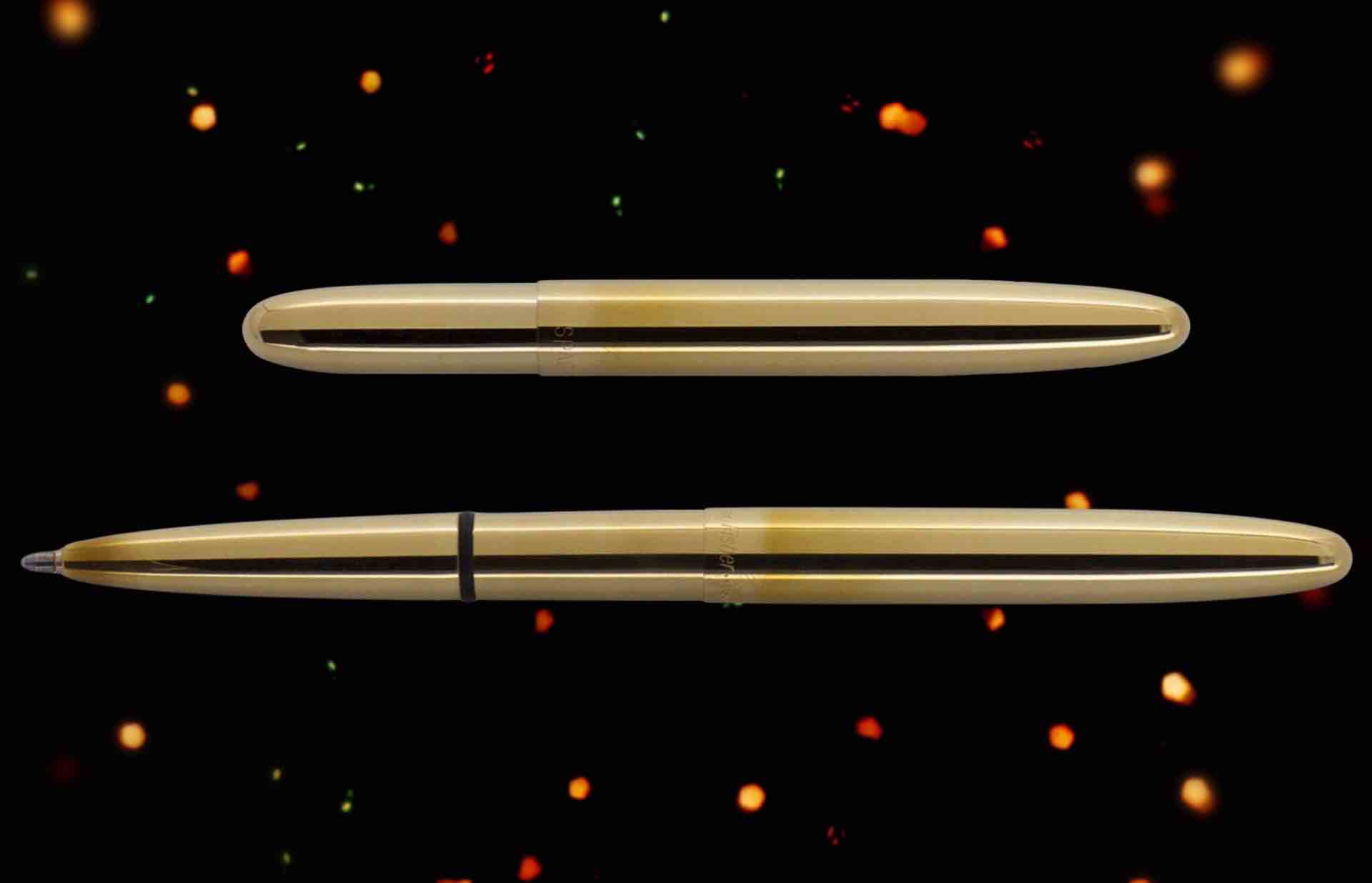 Fisher Bullet Space Pen in Raw Brass
Fisher's small bullet space pen is something we've mentioned a couple times around here previously, but I don't think most people know that they offer way more colors than just the matte black or chrome.
Another fine option is the raw unfinished brass pen, which will develop a unique, vintage-y patina with time and use. It'll be one of the sweetest-looking objects you own. Not to mention that, like all of Fisher's space pens, this one will ALWAYS write, no matter if you're upside-down, underwater, floating in space, lost in the arctic…you name it. It just works, everywhere you take it.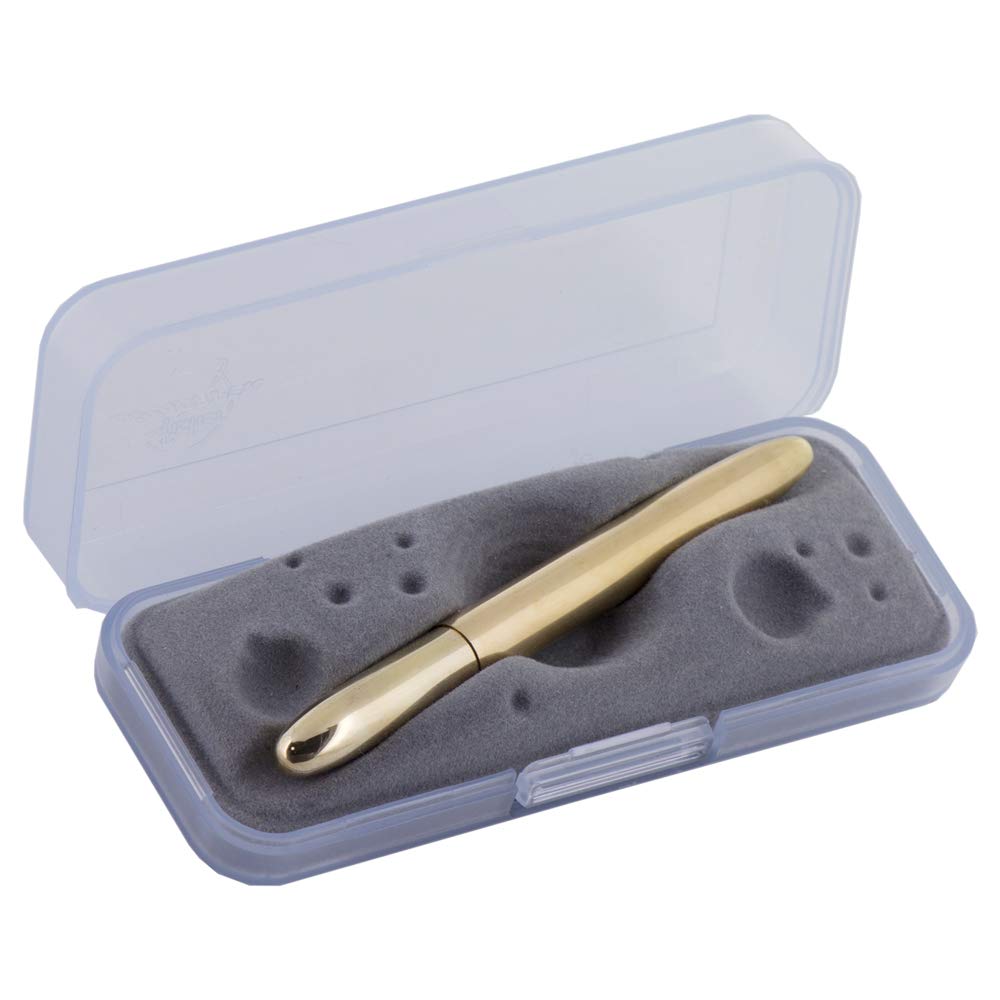 The pen is $22 on Amazon and comes in a "moonscape" gift box that suits its space-age-ness perfectly.