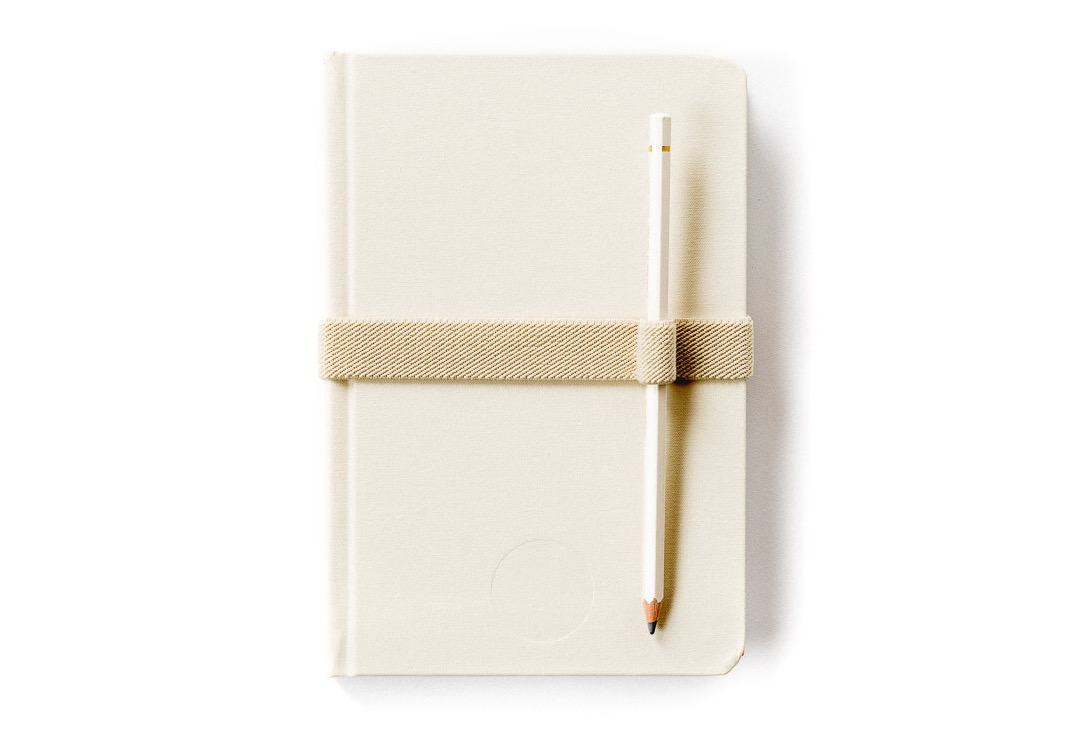 First Draft Co. 'Sand' Notebook
When it comes to capturing ideas as they strike, any notebook (or really, any given piece of paper) will get the job done, but why not get something as elegant as First Draft Co.'s US-made 'Sand' notebook?
Beneath the cloth-covered sand-beige exterior is a 5.5″ x 8.25″ hardbound notebook with 224 blank pages of thick 70lb. text stock paper. The notebook opens flat, giving you a wide canvas to work with on every page. The included removable elastic band not only adds some flair, but keeps the notebook securely closed and lets you keep your favorite writing utensil always at the ready. (The pencil in the photo above is not included, though their store page says they have something in the works, so stay tuned.)
Get one of these notebooks for $22 at First Draft Co. They're also available in navy blue and brick red. Given that today is the Fourth of July, buy all three to celebrate!