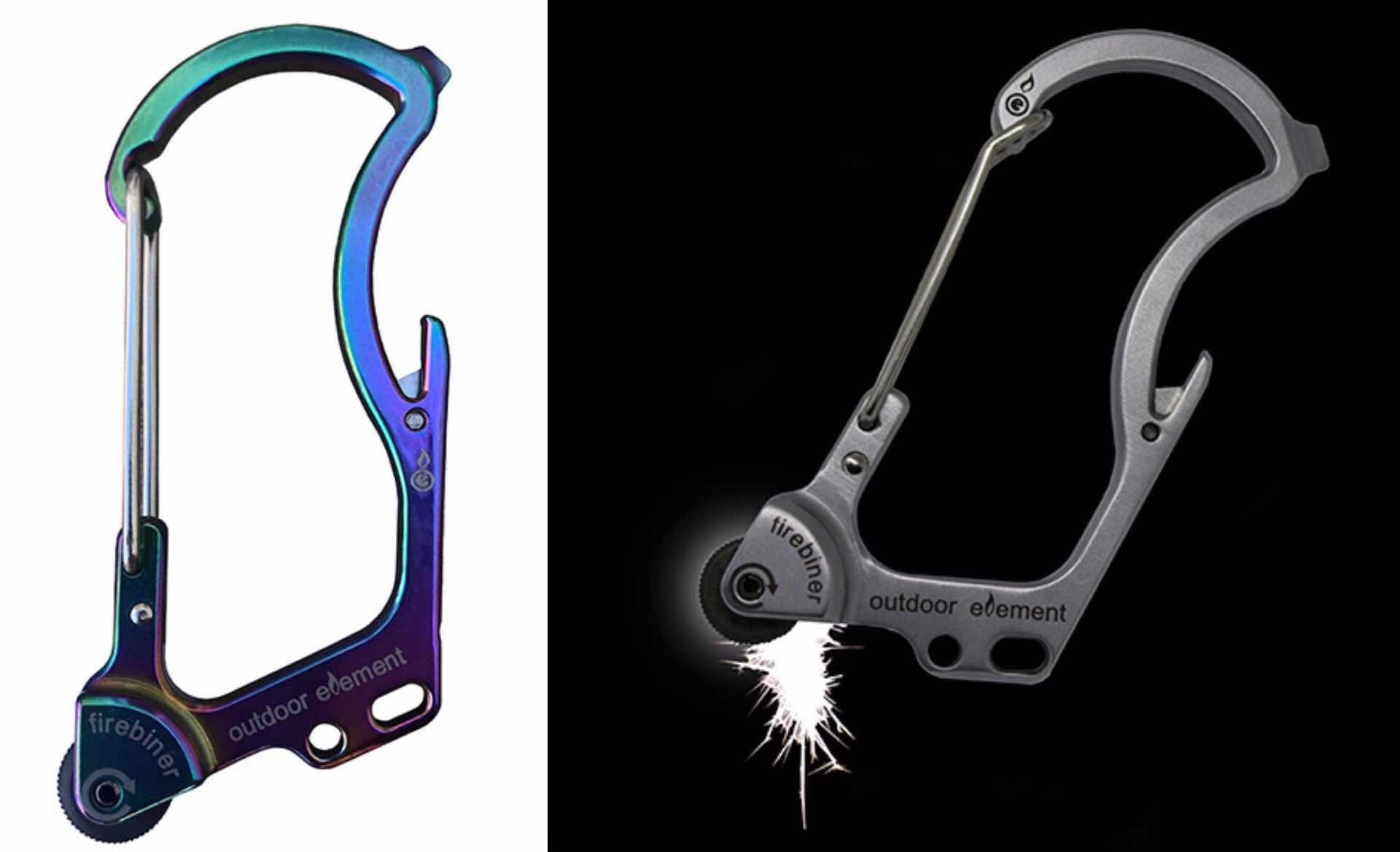 The "Firebiner" Fire-Starting Carabiner and Multi-Tool
There's carabiners, and there are carabiners. Take the Firebiner by Outdoor Element, for example. This stainless steel EDC piece doesn't just act as way to clip stuff onto your bag; it also has a robust built-in spark wheel and a replaceable ferro rod for starting fires:
It has a few other tricks up its sleeve too:
Flathead screwdriver tip
Bottle opener
Safety blade hidden within a notch — for cutting paracord, fishing line, string, etc
Hang slots for putting it on your keychain or elsewhere
The Firebiner comes with 3 ferro rods, each of which is good for 3,000+ sparks. And, despite it's lightweight (1 oz) construction, the thing can support up to 100 pounds of cargo.
This is the kind of multitool you'll definitely want to have at your side in a survival scenario. It runs for $15–$17 on Amazon, depending on color: