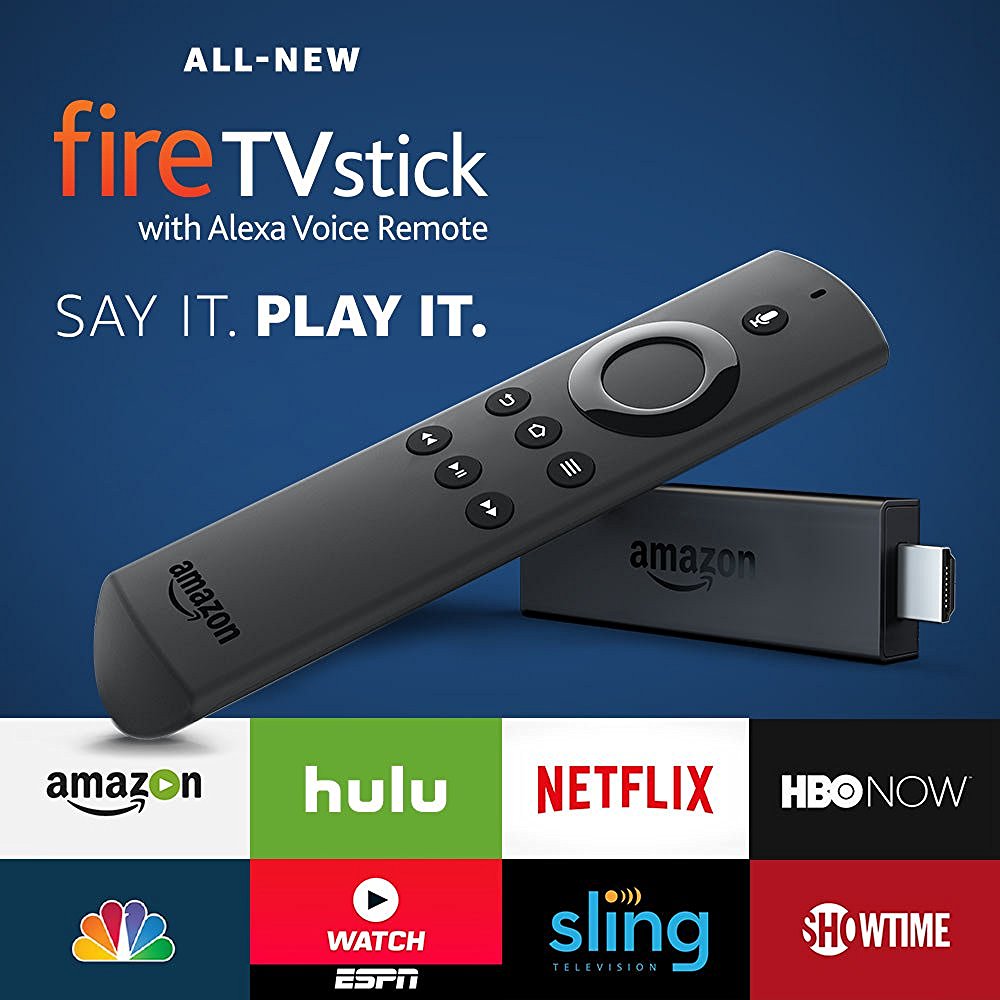 Fire TV Stick
Although I use an Apple TV as my main streaming box, the Amazon Fire TV stick fit right in at my house. I am an Amazon Prime subscriber, so there is a wealth of video content available to me. Amazon and Apple can't figure out business terms on getting an app on tvOS, but the $40 Fire TV stick solved the problem for me. It also allows me to use Spotify on my TV without having to use AirPlay.
I like the remote on Fire TV a lot better than the Apple TV one. The main downside is that the Fire TV remote doesn't have volume buttons. We use this a lot on our Apple TV remotes. I enjoyed going back to a traditional D-pad for navigation.
Overall, it's a solid device. It's cheap, and it solves a specific problem for me. If I didn't own an Apple TV, I'd consider Fire TV as a primary box in a heartbeat.
Get it on Amazon for $39.99.