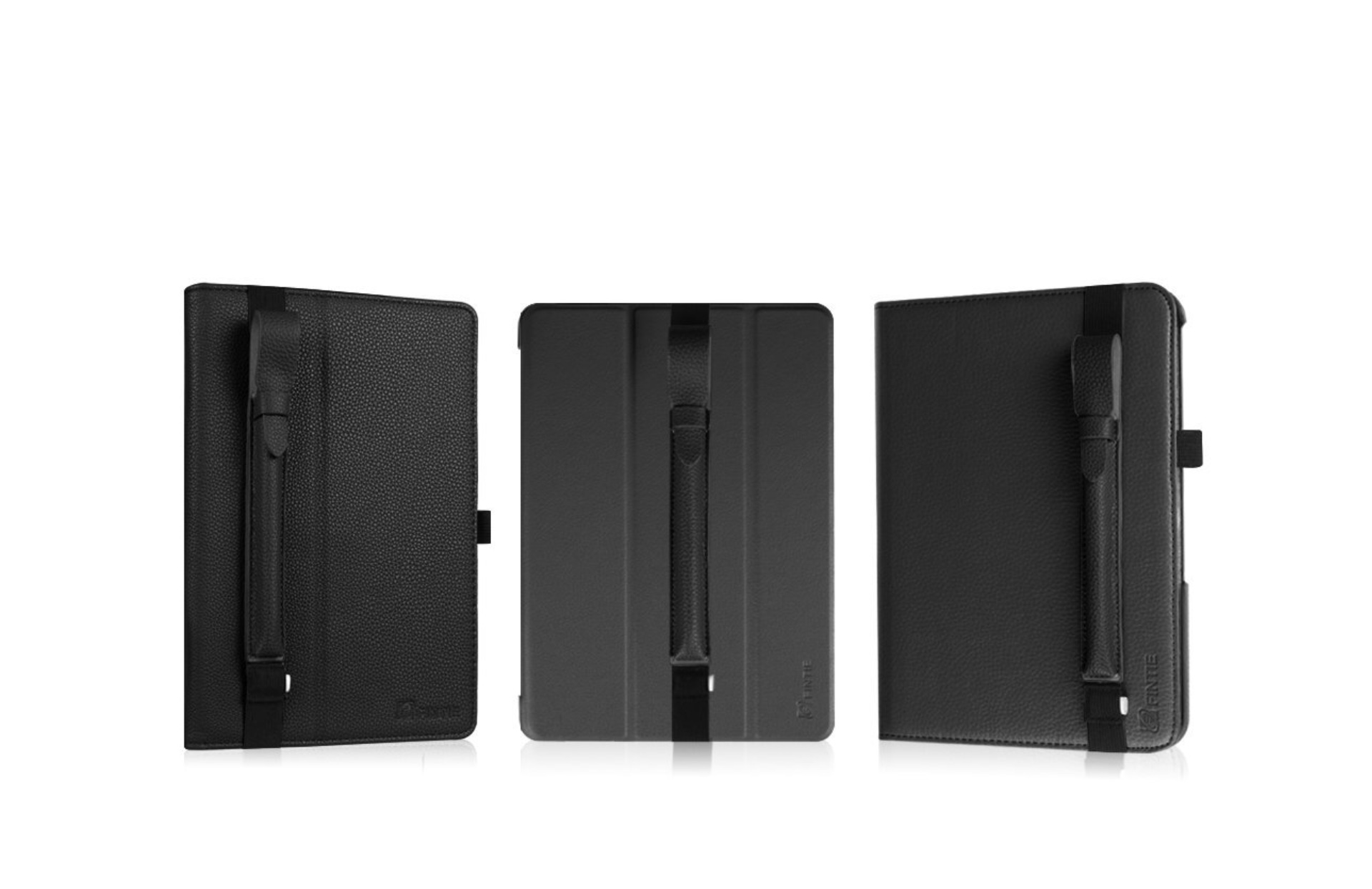 Fintie Apple Pencil Holder
Why the Smart Keyboard doesn't have a way to store the Apple Pencil, I'll never know. While Apple did release a case for the iPad + Smart Keyboard that does, it's also $149.
One of my vendors at work recently came by with his iPad, and he had a Fintie holder around his iPad. While it's not as slick as something form Apple, it got the job done. It straps around your iPad, and it allows you to store the pencil and a USB stick.
Get it on Amazon for 5.99.