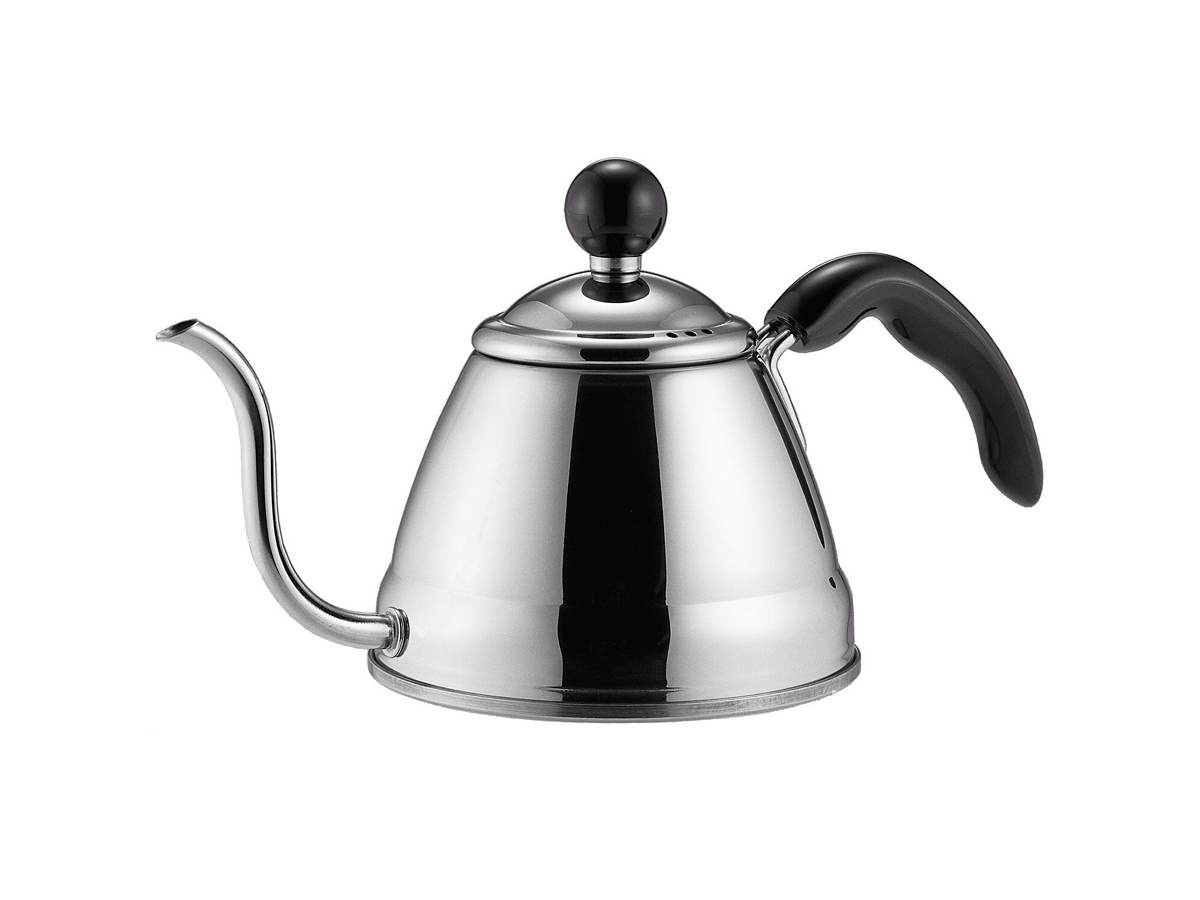 Fino Pour Over Kettle
We love a good kettle here at Tools & Toys—particularly the gooseneck variety—and this stainless steel Fino Pour Over Kettle fits the bill nicely. Nothing fancy about it really, just quality Japanese design and craftsmanship. I like that it's so compact compared to other kettles.
My only quibble is that it doesn't whistle when the water's boiling, but the lid does bobble about a bit. It's delightfully cartoony that way.
Get one for just $30 on Amazon.