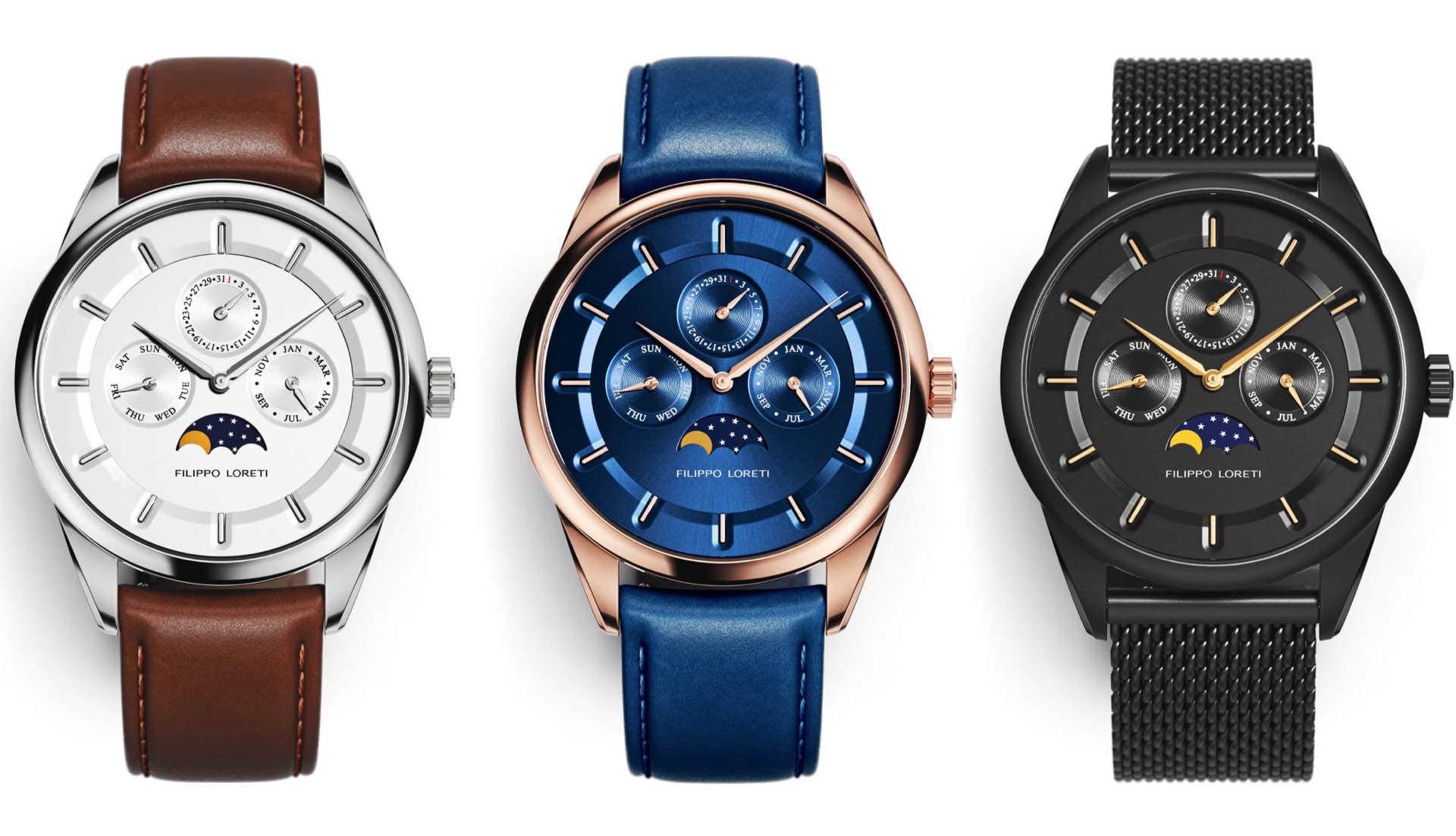 Filippo Loreti "Venice Moonphase" Watch Collection
Filippo Loreti's "Venice Moonphase" series has got to be one of the slickest-looking collections of watches I've seen in a while.
In addition to having a bunch of sharp colorways to choose from — my favorite being the Rose Gold + Blue, followed by Silver — these Italian-made watches have handy dials showing the month, date, and day of the week, but my favorite dial has to be the Japanese-made moonphase function at 6 o'clock.
Even the back of the watch case is sweet, featuring an engraving of Venice's famous Basilica di San Marco: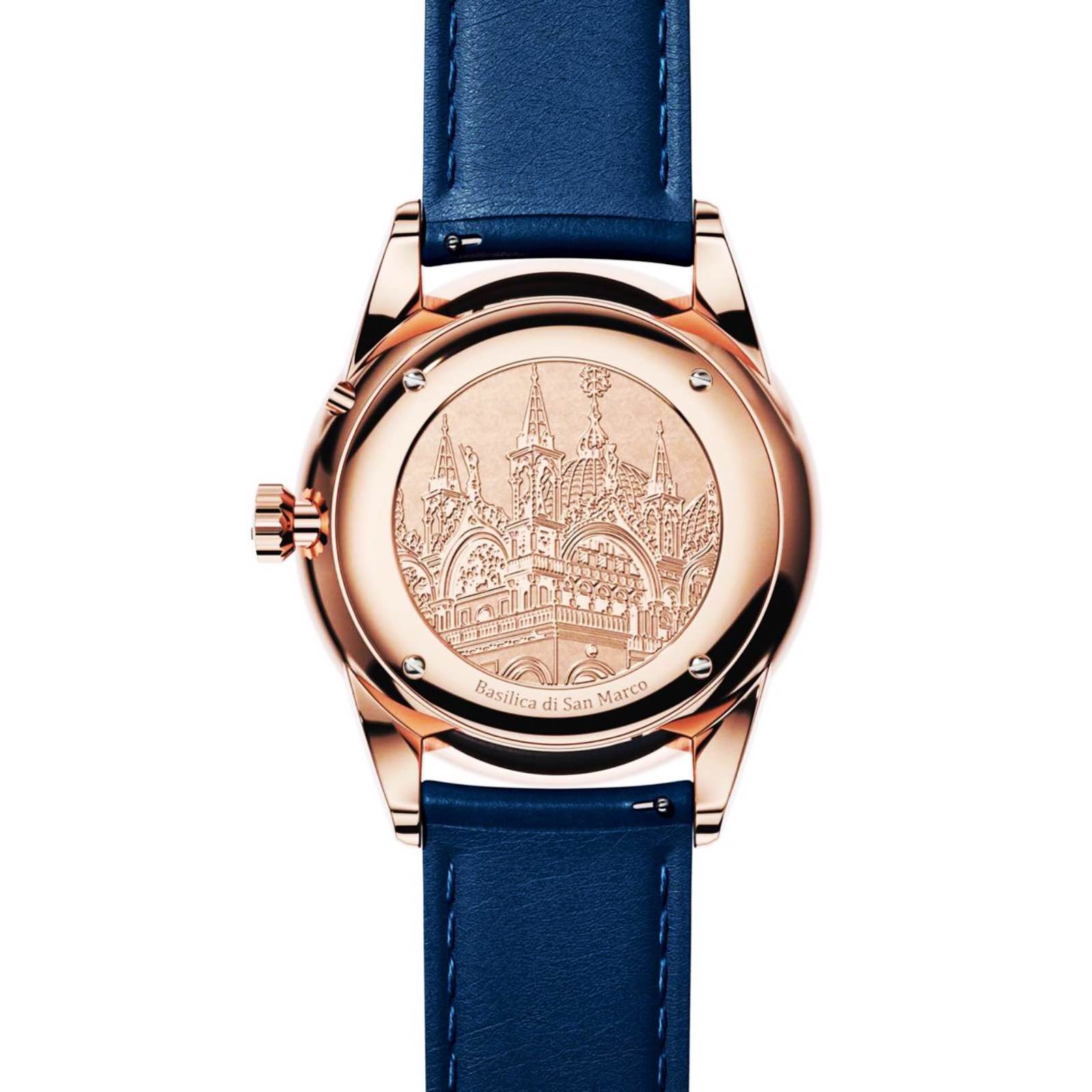 The watches are water-resistant to 50 meters and sports a highly scratch-resistant sapphire crystal glass with anti-reflective coating.
Take your pick of colorway and strap style for $149 at Filippo Loreti.