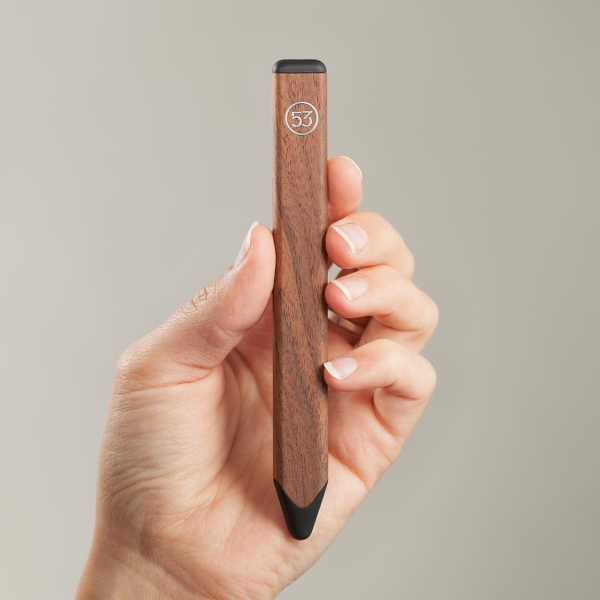 FiftyThree Pencil
FiftyThree has just made another leap into the world of physical goods with a gadget called Pencil. Pencil is essentially an iPad stylus, but one with special features designed for use with their popular sketching app, Paper.
Simply touch the stylus tip to the screen while Paper is open, and it will automatically pair via Bluetooth. From there, the app will be able to tell whether it's your palm or Pencil touching the page, allowing you to rest your hand without fear of messing up your sketches.
There's also a sensor at the end opposite the tip which acts as an eraser, so you can flip Pencil around and erase something just like you would with a real pencil. Like so: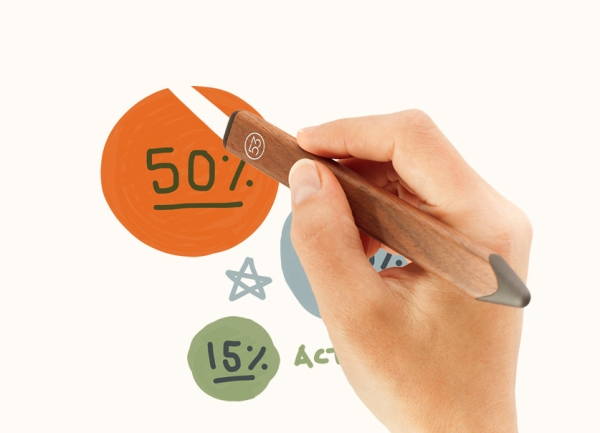 Each Pencil is milled from a single piece of solid material, and is available in two versions: Walnut ($60) and Graphite ($50). These prices are a limited-time introductory deal, so we recommend picking yours up before the Christmas season's over.
Two final notes:
The special features (such as the "eraser") only work within the Paper app, but it can be used like any regular stylus elsewhere.

Using a Pencil in Paper allows you to use some of the tools normally only available via in-app purchase: Sketch, Outline, Write, Color, and Mixer.