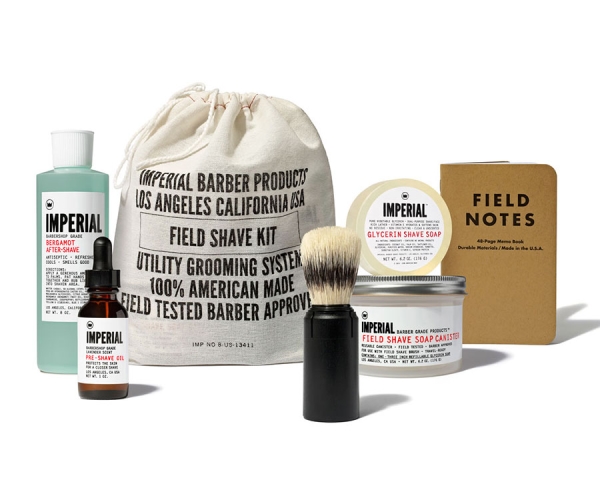 Field Shave Kit
Something I've noticed a lot of in the last few years is a renewed interest in the old-school, ritualistic style of shaving, often referred to as "wet shaving". Guys are tossing out their modern shaving stuff in favor of the kind of gear their grandfather might have used back in the day, and in turn they're getting a much more relaxing and rewarding shave experience.
If you know a guy who hasn't yet caught onto this trend but would probably enjoy it, a nice way to get them started is with something like the barber-grade, limited edition Field Shave Kit. There are many such shaving kits in the world, but this one is slightly more unique because it comes with a Field Notes notebook.
Here's what else it comes with:
Pre-shave oil w/ lavender
Bergamot after-shave
Glycerin shave soap puck
Field Shave soap canister
Boar hair travel shave brush
A bag to carry everything
It'd be nice if the kit included a safety razor, and a brush with higher-quality badger hair rather than boar hair, but overall this is a pretty good wet shave starter kit. $60 at Imperial Barber Products.