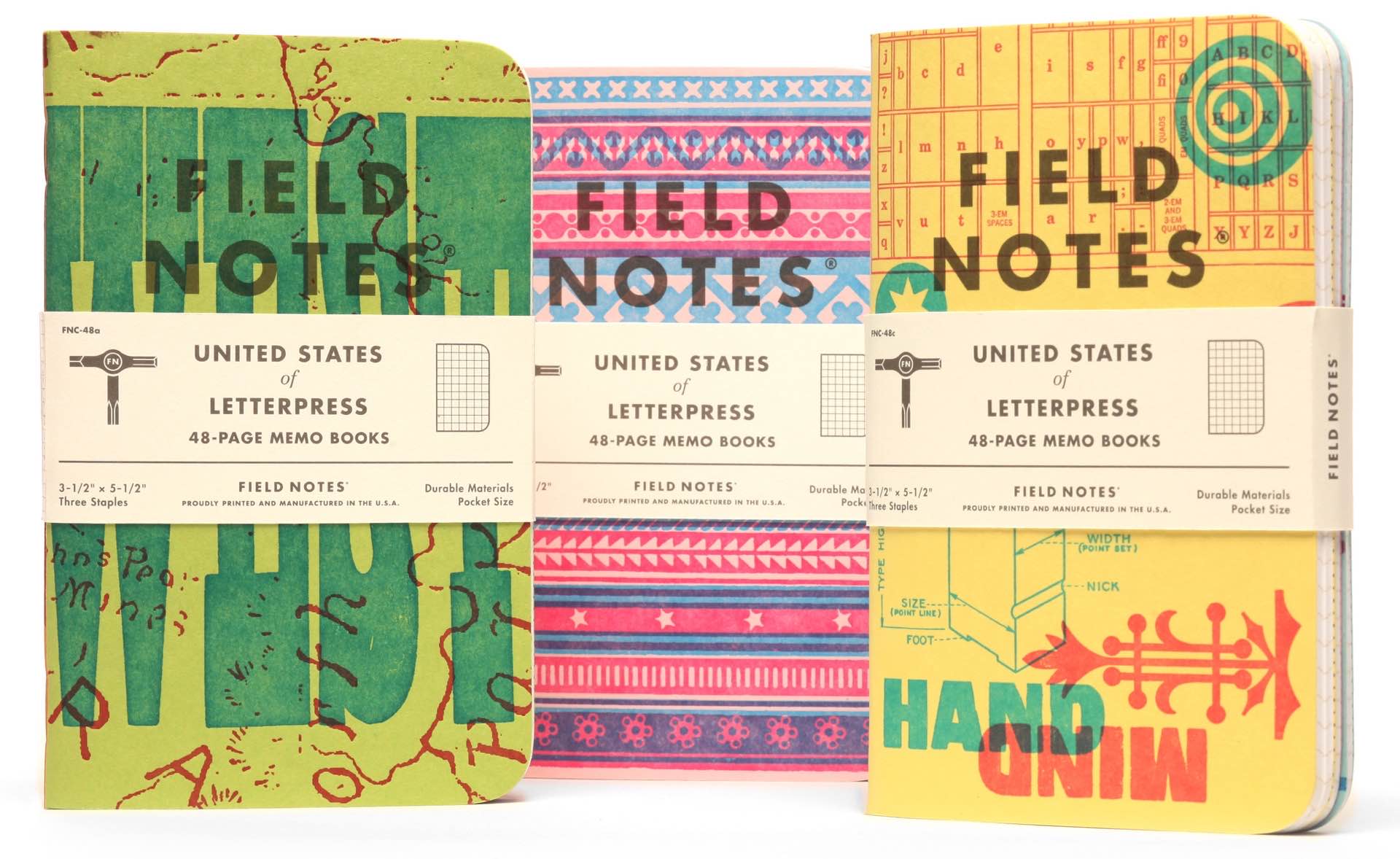 Field Notes "United States of Letterpress" Edition
The Field Notes crew has released their quarterly limited edition for fall 2020, dubbed the "United States of Letterpress". If you're already thinking they look a bit similar to the spring 2015 "Two Rivers" edition, well, that's no coincidence — the same print/typography museum was involved in this edition as well, just in more of an advisory role.
Using a list created between Field Notes and the museum, nine independent letterpress shops from across America were selected and asked to partake in an experiment: Field Notes would send each of them a different color cover stock, onto which they could print whatever two-tone desings they wanted, as long as they used the same red and blue inks specified for all 9 shops.
Continuing a tradition embossed into the history of American letterpress printing, the layouts, themes and messages are highly personal statements about heritage, geography, tradition, and social issues, and they also demonstrate the diversity and strength of today's letterpress community.

[…]

This project was produced through the craft and creativity of twelve printers around the country, with the help, gumption, and know-how of countless others, passed down by job-printers, collectors, and hobbyists over the last several centuries.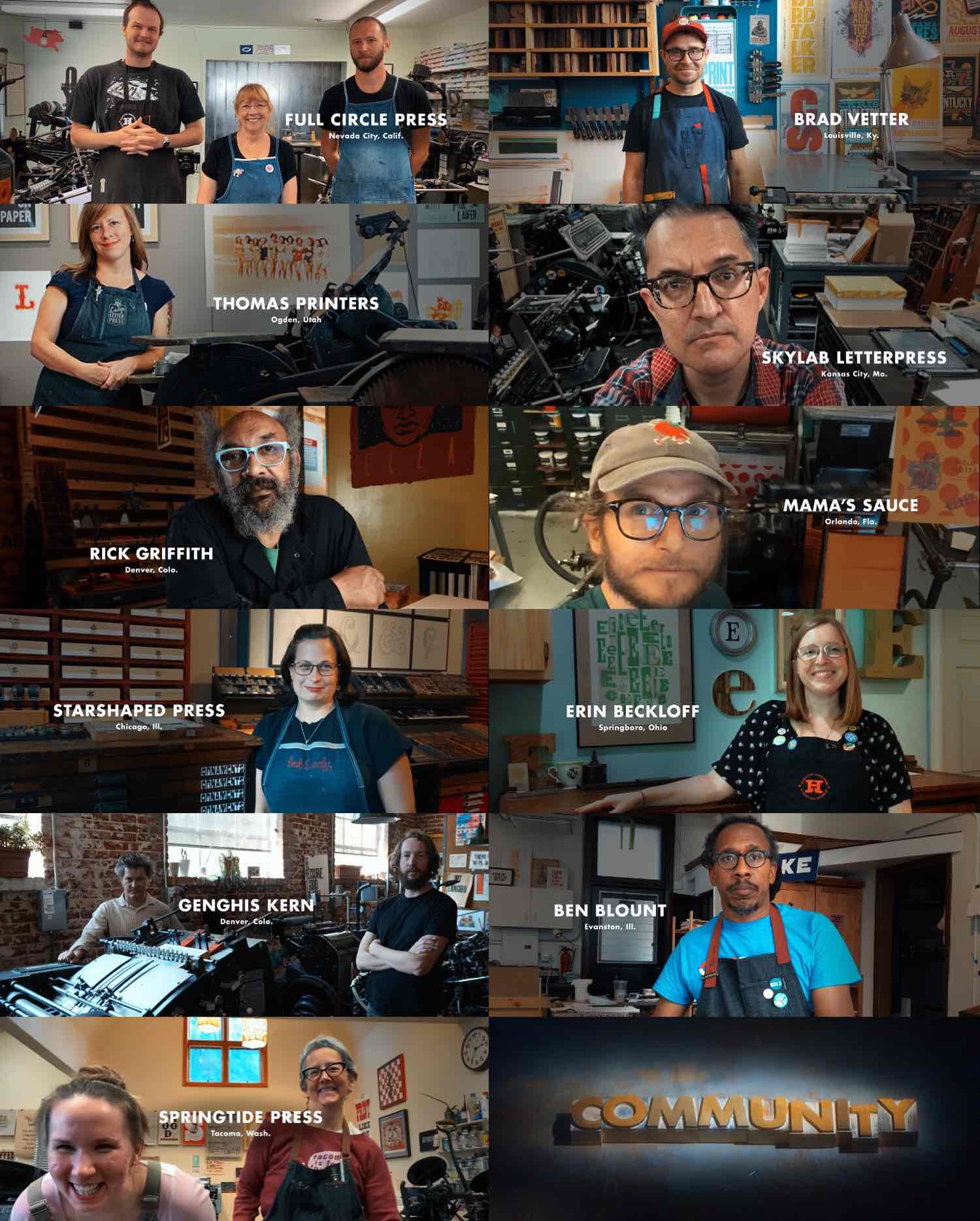 The whole community agreed to jump in, and they really turned out some really great stuff. Some pieces are personal to the respective printer, others are just cool works of art. The whole series is a hit, if you ask me.
For this edition, they produced a fantastic (and longer-than usual) film to tell the stories of the printers involved:
Kind of makes you want to drop everything and start a letterpress shop of your own, doesn't it?
The various prints are distributed amongst three different 3-packs, each of which is going for $13 at Field Notes. This is a special one, folks, so get on it.