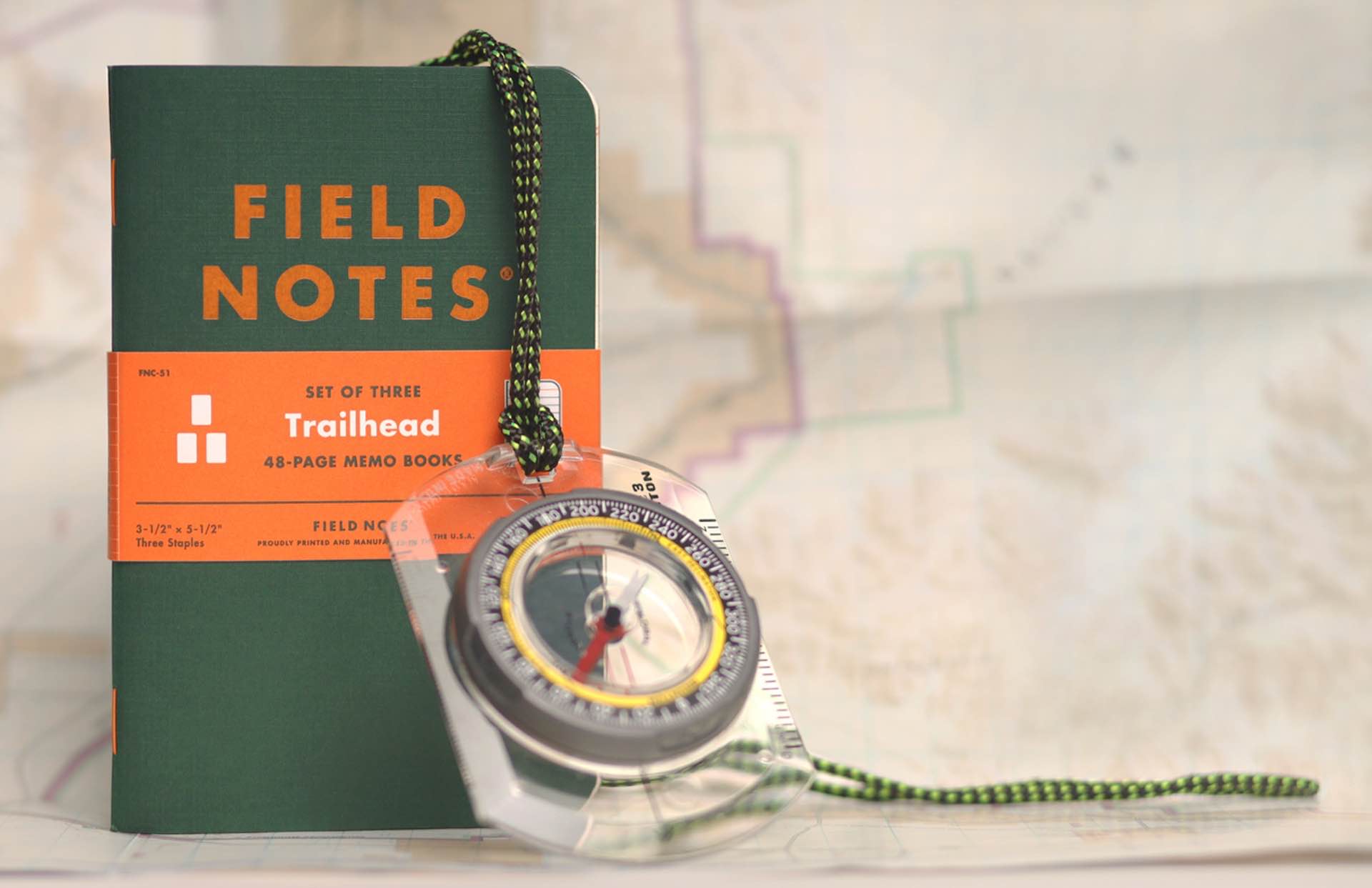 Field Notes "Trailhead" Edition
I love a good long walk in the woods, so I'm all about Field Notes' new quarterly limited edition for Summer 2021, the "Trailhead" edition. Inspired by all things hiking, trekking, and even strolling, this edition sports forest-green linen covers with bright orange accents (including the staples), which gives them a real "National Parks" vibe to my eyes.
The promo video they made this time around makes me want to go out on a walk right now:
The back of each memo book features one of America's "Big Three" hiking trails: the Appalachian Trail, the Pacific Crest Trail, and the Continental Divide Trail, respectively.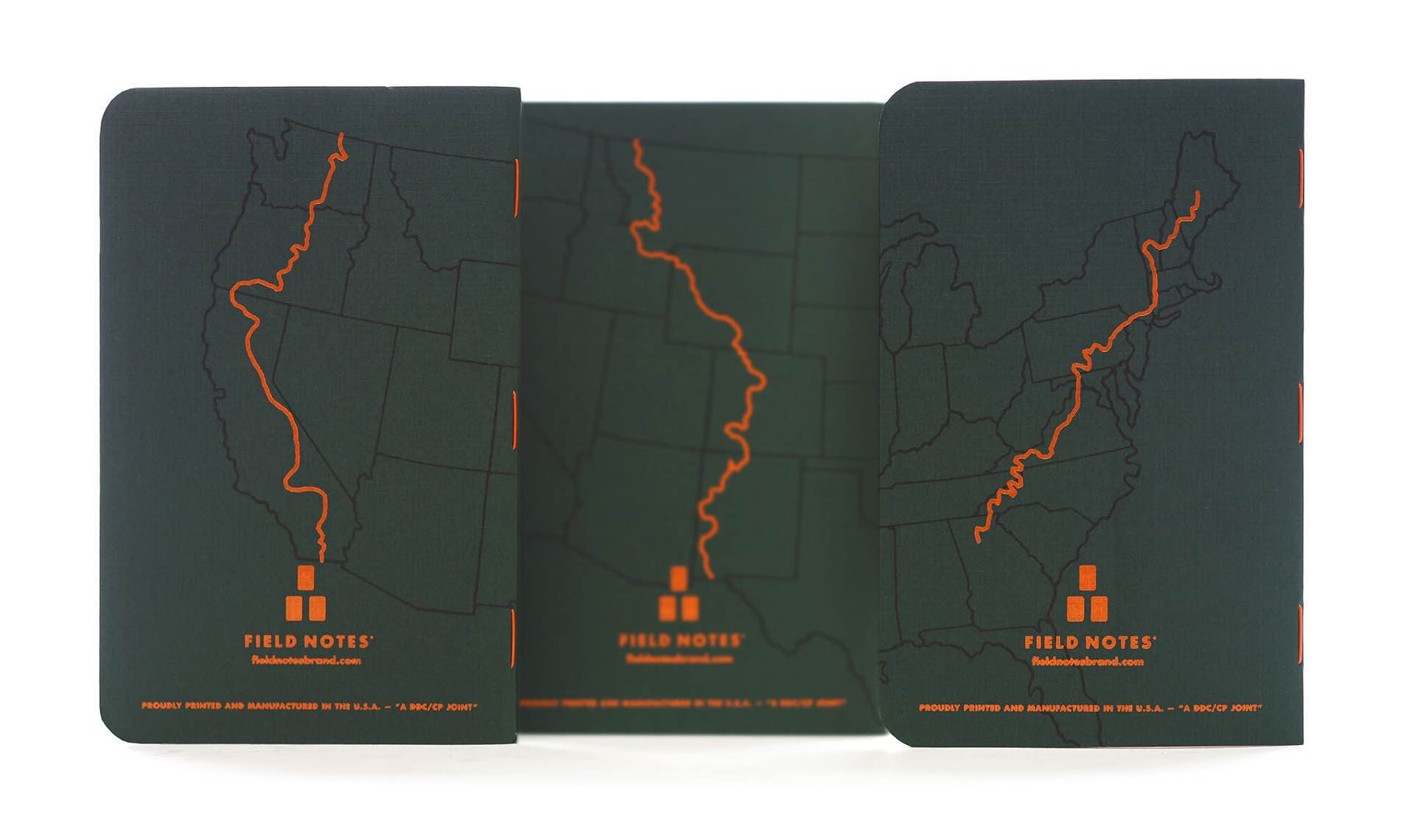 Get a 3-pack of the "Trailhead" Edition for $13 at Field Notes and use it to plan your next hiking adventure.