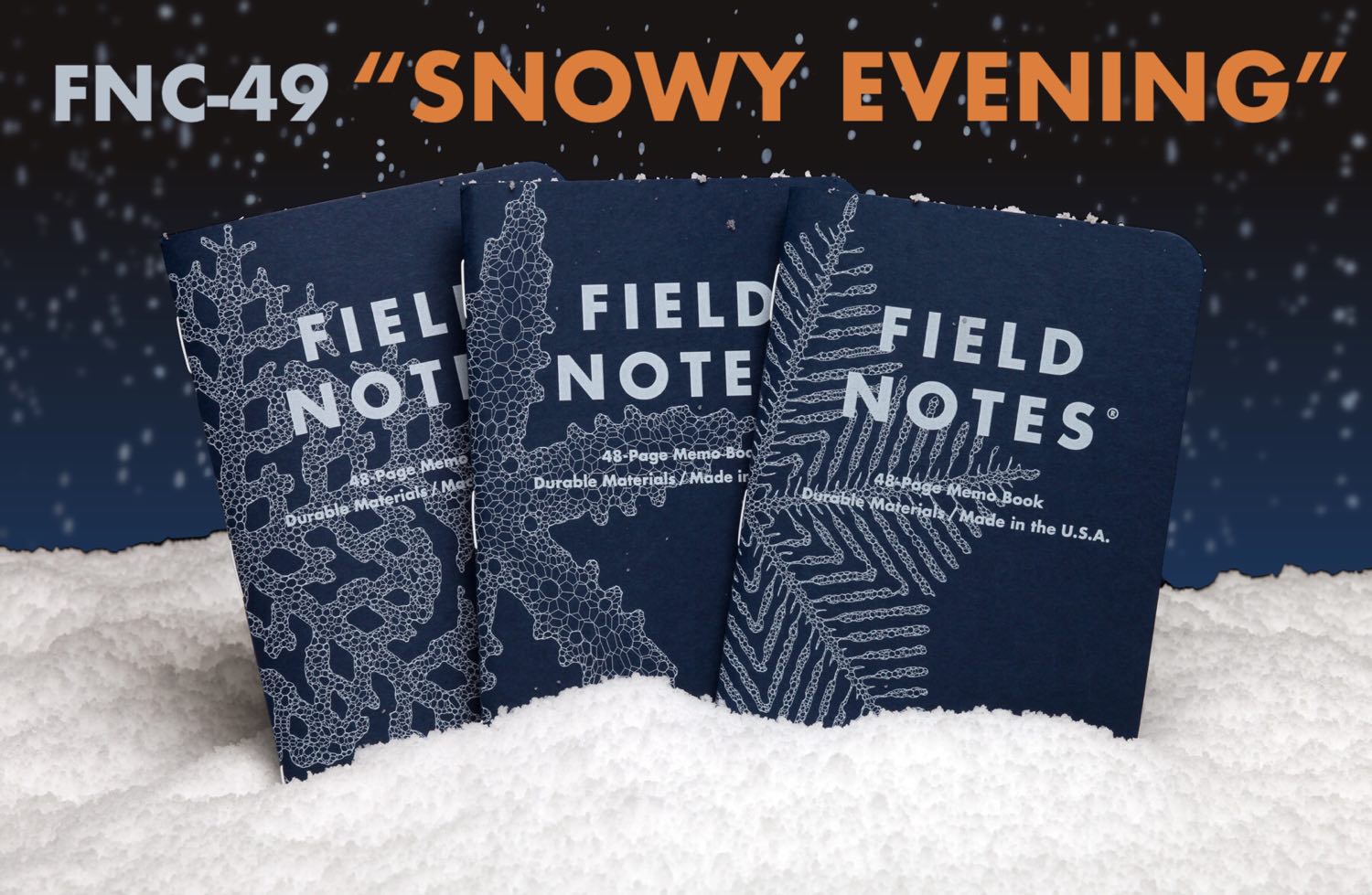 Field Notes "Snowy Evening" Edition
I can't remember the last time I saw a genuine snowfall. We're always in Florida for the winter, and even if we visit family back home — not this year obviously, but in past ones — we're more likely to see a straight-up 🧊ICE STORM🧊 than anything resembling snowflakes.
Despite all that, I'm totally in love with Field Notes' new winter quarterly edition, "Snowy Evening". As you can see above, the deep blue covers feature designs that look like closeups of snowflakes, and they're certainly beautiful, but things get more interesting when you learn how they were generated:
Each Memo Book cover features a unique snowflake illustration rendered by our friend and co-conspirator, Brendan Dawes. Each snowflake is different, so every book is different, and so for the first time in a Quarterly Edition – we've individually numbered each book.

Inspired by the physics behind how ice crystals are formed in the atmosphere, Brendan crafted an algorithm that produced and rendered 99,999 lovely snowflake illustrations.
How insane is that! Those 99,999 entirely unique snowflake covers they came up with have been divided into three-packs, so the maximum number they're going to sell of this edition is 33,333 — each one individually numbered.
The pages of each memo book feature a light blue/gray dot-graph pattern, and they're bound together with glossy white staples. Even the belly band is worth admiring.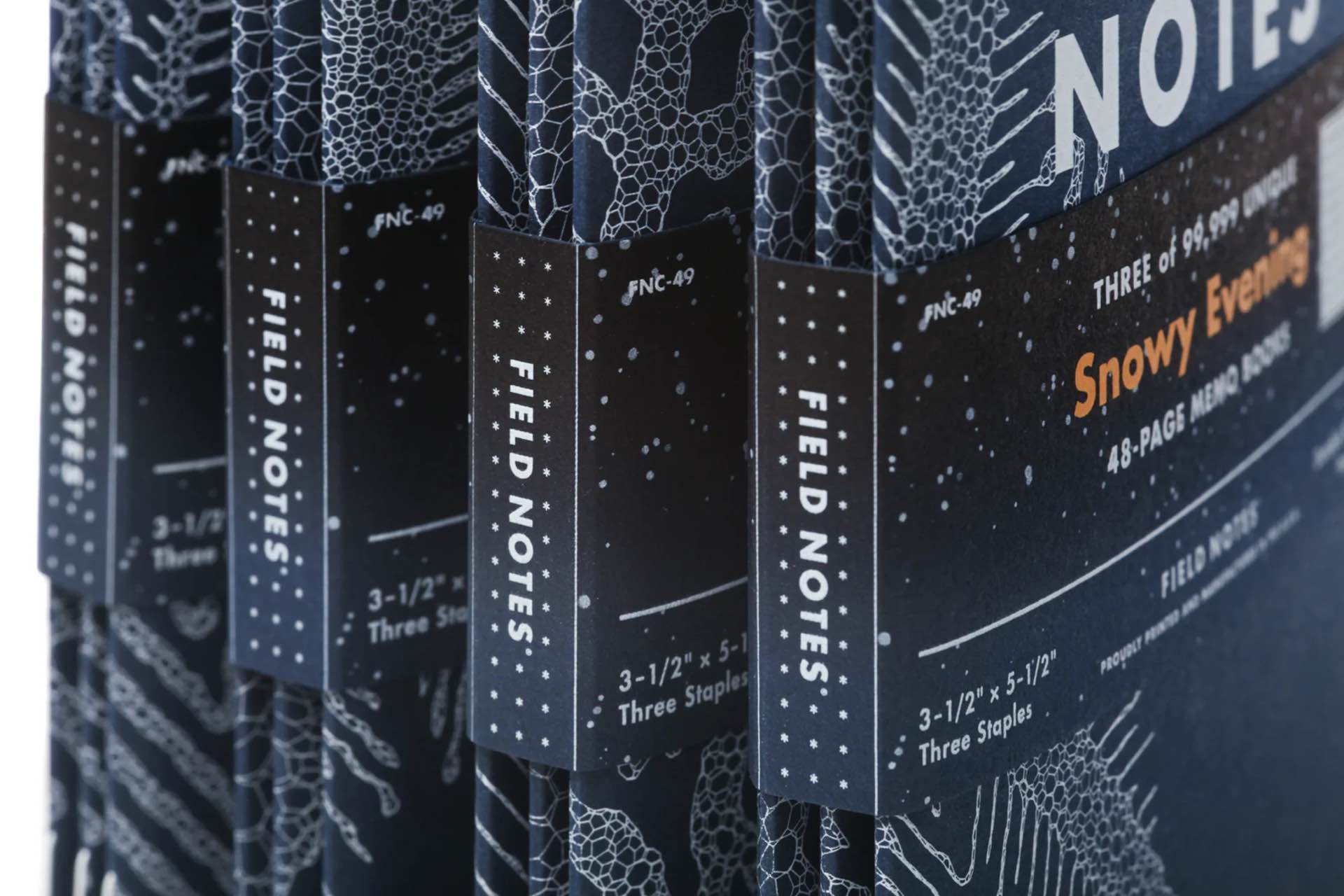 And as always, there's a little promo video to watch:
Get a 3-pack of the "Snowy Evening" Edition for $13 at Field Notes before they're all gone! ❄️📘