Field Notes "National Parks Series"
For their summer 2019 limited edition, the folks at Field Notes have partnered with artists from the gorgeous "Fifty-Nine Parks" print series to create the National Parks Series.
We're proud to present this collaboration and invite you to check out three 3-Packs and 52 million acres of American treasure. We're donating five percent of retail and wholesale purchases to the National Parks Service, to help preserve and expand on our nation's best idea.
They've made available three different 3-packs of memo books, each with their own set of covers featuring artwork from the print series:
Yosemite, Acadia, and Zion
Grand Canyon, Joshua Tree, and Mt. Rainier
Rocky Mountain, Great Smoky Mountains, and Yellowstone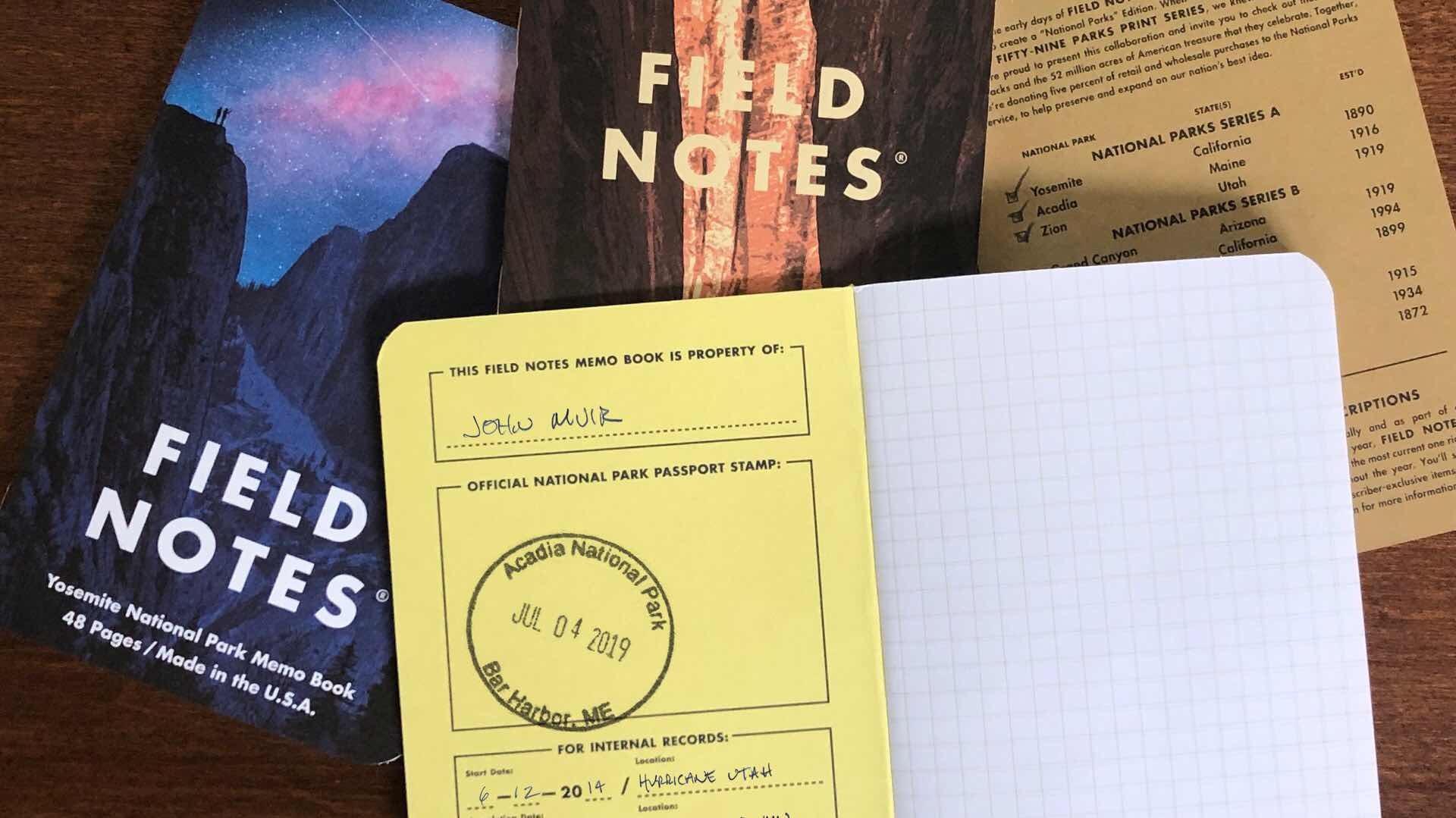 Each book features a brief history of the park on its inside back cover, a spot for the official National Park Passport Stamp on the inside front cover, and 48 pages of Finch Opaque 60#T marked with a 3/16″ graph to record your plans, routes, notes, and memories.
Now, for me, half the fun of writing these posts four times a year is getting to watch the newest video they've come up with:
Each 3-pack from the National Parks Series is $13 at Field Notes. Yes, that means dropping $39 for the full set, so you'll have to decide how dedicated a collector you really are.