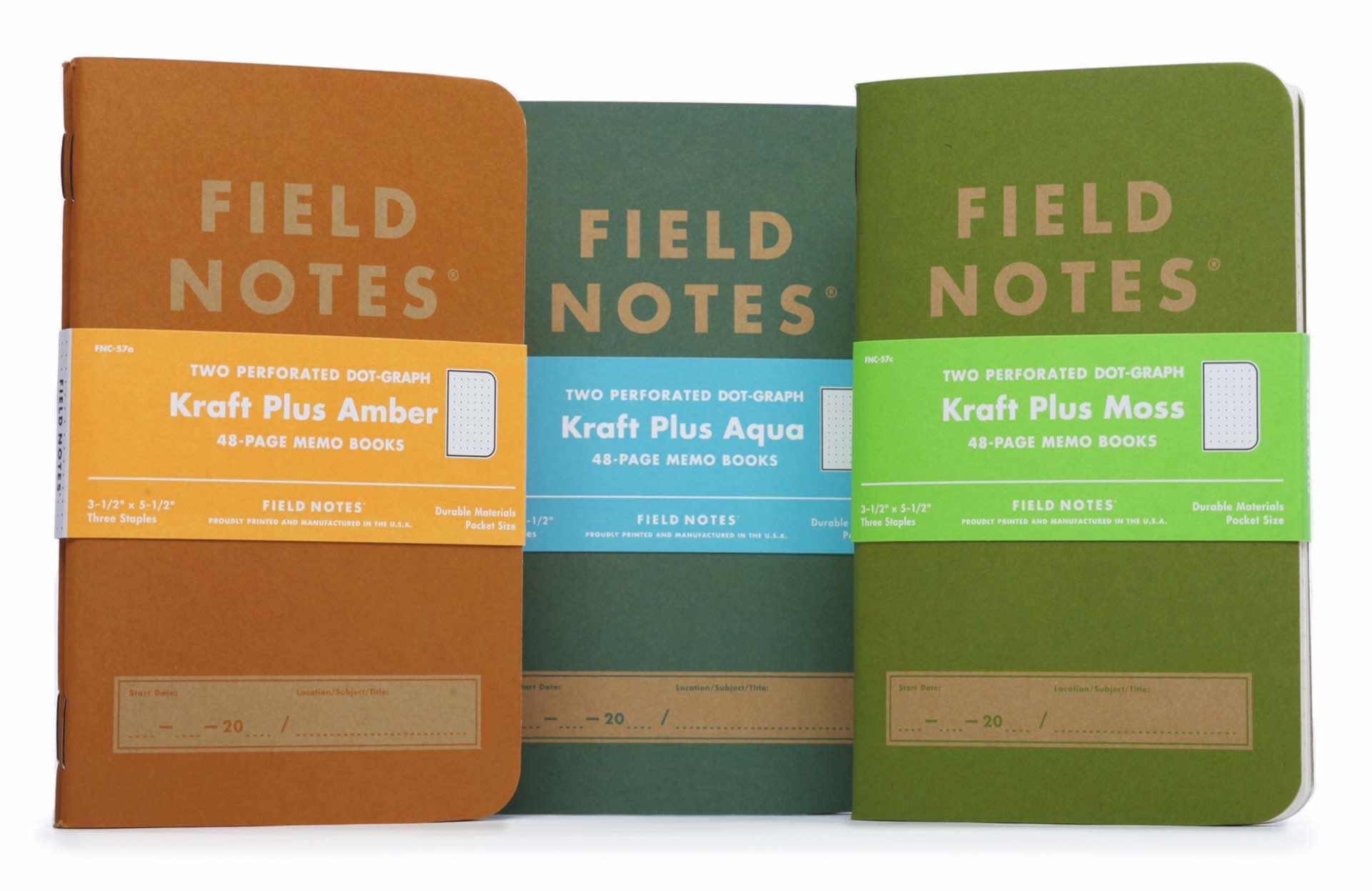 Field Notes "Kraft Plus" Edition
For their winter 2022 limited edition run — which they've dubbed "Kraft Plus" — the team at Field Notes went back to basics:
Our Quarterly Editions are frequently complicated productions, and such complexity often yields terrific results. But once in a while, we feel the need to produce a quieter edition that reflects the simplicity of our earliest editions. We also wanted to offer a product below ten bucks again.
This time around, there's no specific theming, no fancy printing techniques, no quirky info or other additions on the inside covers…just classic-style Field Notes that come in your choice of "Amber" (burnt orange), "Moss" (sage-like green), or "Aqua" (dusty blue) colors. Inside the memo books are micro-perforated pages printed with a subtle dot-graph. That's it!
Get a 2-pack of the "Kraft Plus" Edition for $10 at Field Notes.